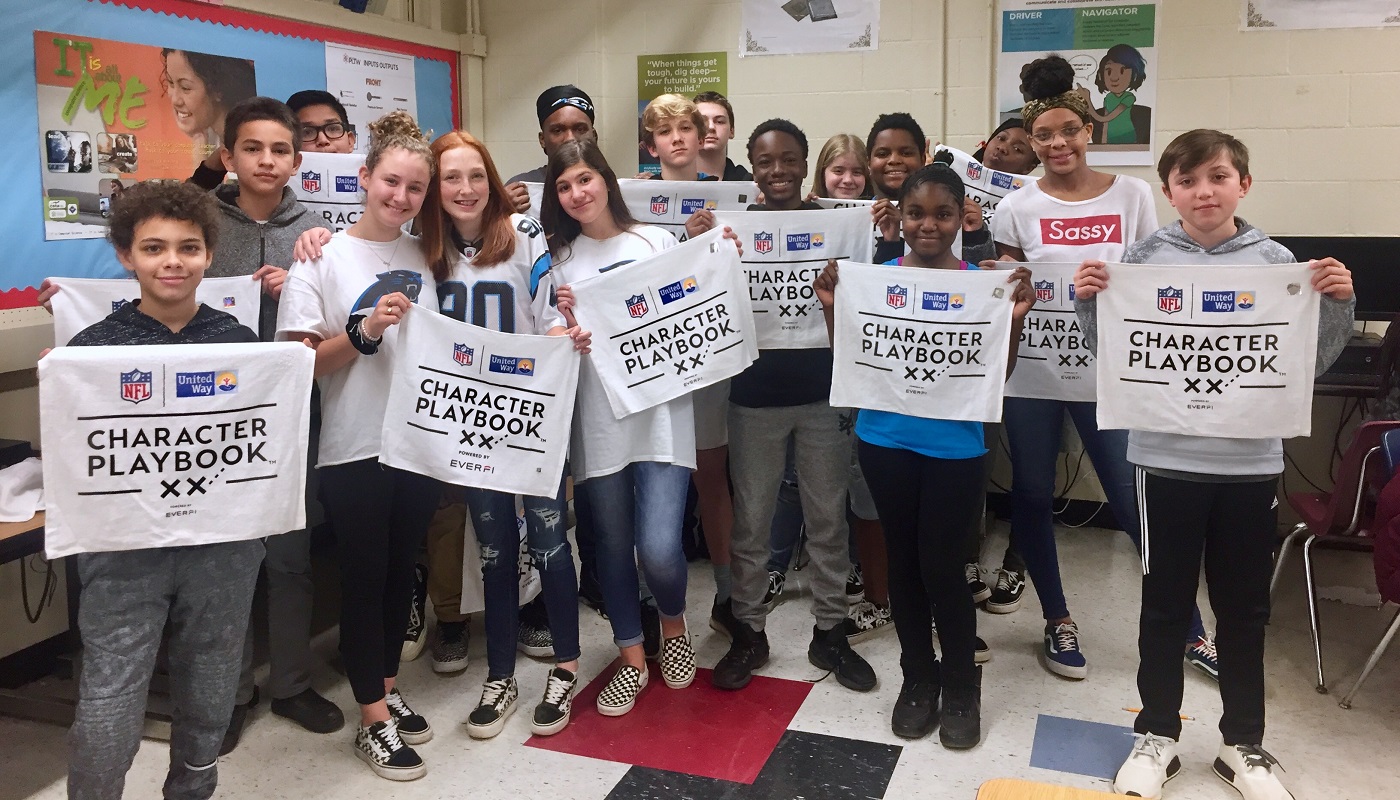 Catching Life Lessons from Panthers Player Torrey Smith During Character Playbook Live
It's not every day that young students get to have a conversation with an NFL star.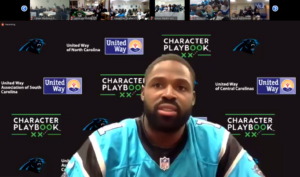 But in November, this became reality for more than 1,000 students at 34 schools across the Carolinas who got to hear from Carolina Panthers player Torrey Smith about character building and healthy relationships during the Character Playbook Live virtual event.
"There are going to be times when people don't believe in you. Always believe in yourself," Smith told students. "The more you work at something and practice you're going to have more positive results. And that builds confidence."
Character Playbook is a national partnership between United Way and the National Football League designed to bring character education into schools. The innovative digital program powered by EverFi helps students cultivate and maintain positive relationships through adolescence and into adulthood.
During the live video conference with students, Smith shared lessons he's learned in his life about conflict resolution, perseverance and good decision-making.
"I try to make sure the decision is the right decision and it's not going to harm anyone in a negative way," he said.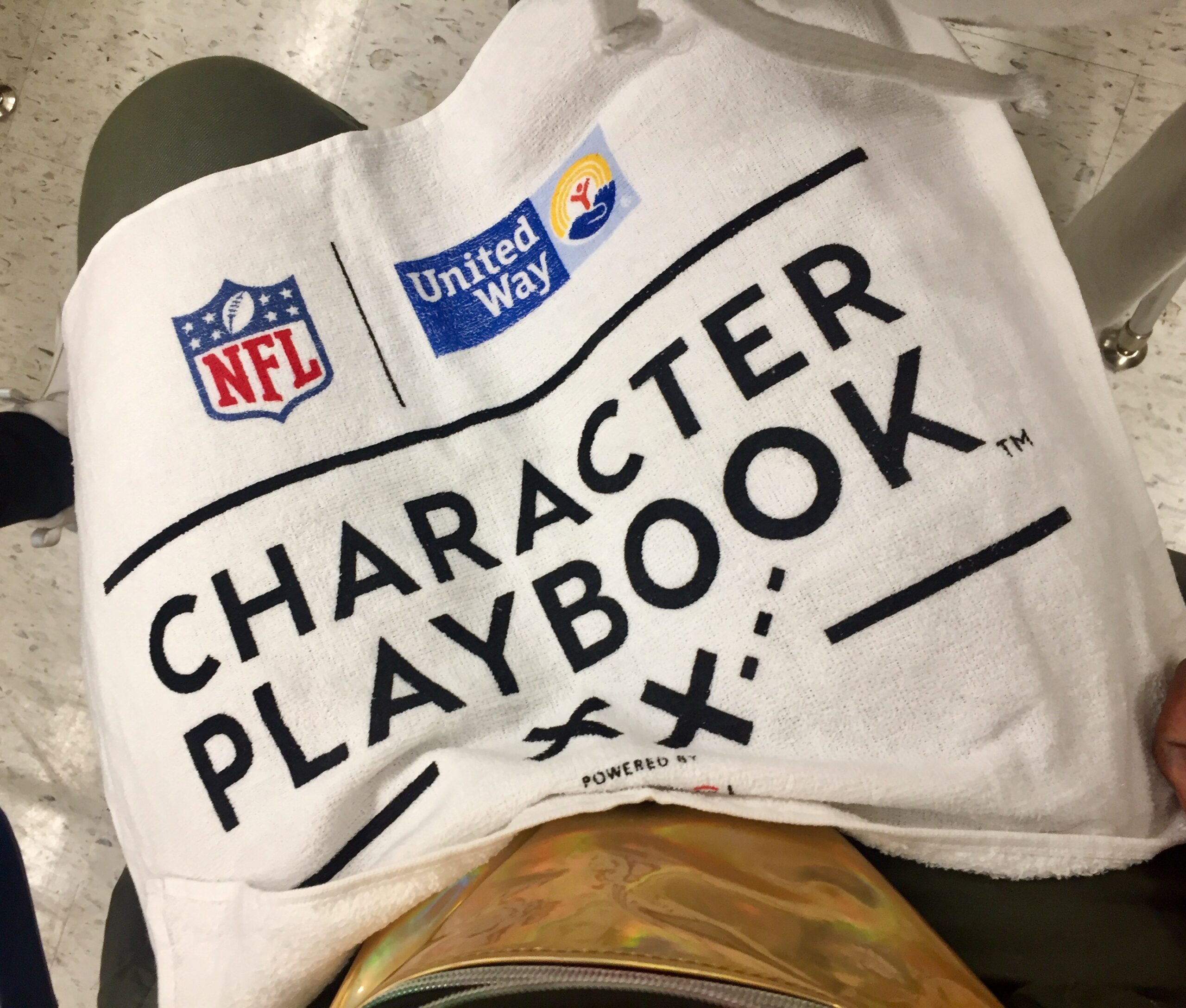 In fall 2016, United Way of Central Carolinas and the Panthers teamed up with Charlotte-Mecklenburg Schools and Cabarrus County Schools to kick off Character Playbook in 17 schools. The program since has expanded to more classes in existing schools as well as other schools in additional counties in the Charlotte region.
Comprised of six interactive digital modules that cover real-life scenarios, Character Playbook helps students analyze the influences on their thinking and behavior, resolve conflicts in a positive manner and step in to help friends and peers.
April Carpenter, a computer science teacher at Alexander Graham Middle School in Charlotte, said her eighth graders were excited and motivated to complete their modules in time to participate in Character Playbook Live.
"This experience was good for these students because this is my tougher class and I wanted to make sure we were sharing the emotional intelligence side of Character Playbook with this class," she said.
Character Playbook primarily focuses on middle school because the transition years between early childhood and high school are a time of increased brain development. Middle schoolers also routinely face issues like bullying and peer pressure.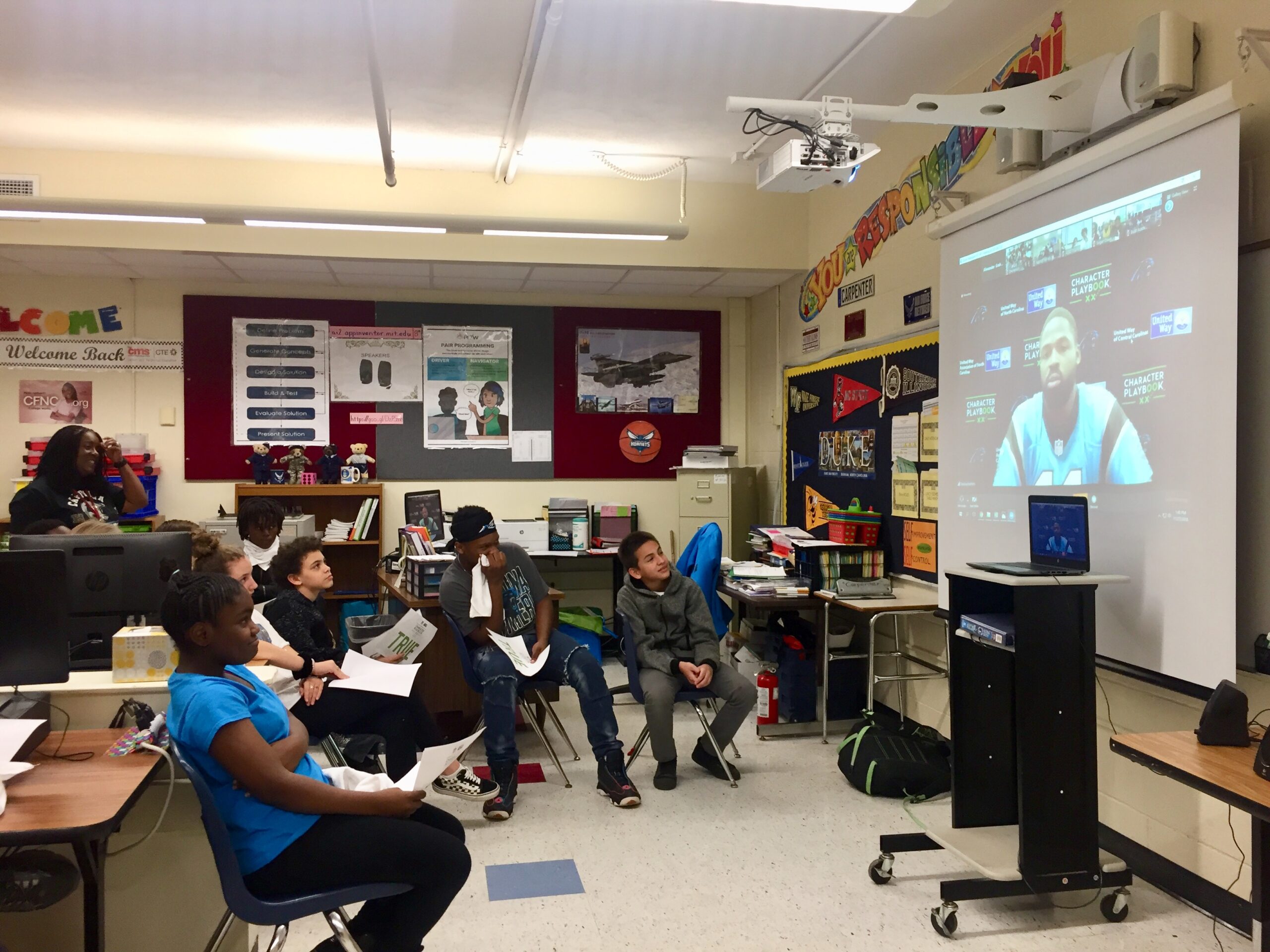 "With cyberbullying, in one of the modules we learned it would be better for you to tell somebody that's it's happening," said Keyundre, a student in Carpenter's class who participated in Character Playbook Live. "And some people might be ashamed, so they might need somebody else to help tell for them if they're getting bullied."
Teachers like Carpenter have found Character Playbook to be very user-friendly for students and relevant to experiences they are going through in middle school.
"This class has come a long way in overcoming stereotypes and pushing past even their own insecurities," Carpenter said. "They've also learned to communicate better with each other."
We thank the NFL and Panthers for investing in our youth and we're excited to watch Character Playbook continue to grow and make a positive impact in our schools and neighborhoods.