JOIN US IN BUILDING DREAMS
A safe, fun school playground can cost over $80,000. We invite you to be part of the 2022 Charlotte Playground Build by becoming a sponsor. Sponsorships range from $1,000 to $15,000 and offer the opportunity for your team members to volunteer to construct the new playground on October 28, 2022.
When you and your co-workers volunteer to construct a playground, you'll find yourselves inspired and fulfilled by the immediate results of your efforts. Plus, you will discover it's the perfect way to build teamwork and a creative sense of play within your company!
Become a Playground Build sponsor by contacting Bob Young at 704-371-6276 or byoung@unitedwaygreaterclt.org.
2003: Progress Park
2004: Idlewild Elementary School
2005: Thomasboro Elementary School
2006: Reid Park Elementary School
2007: Piney Grove Elementary School
2008: Devonshire Elementary School
2009: Bruns Avenue Elementary School
2010: Pawtuckett Elementary School
2011: Winding Springs Elementary School
2012: Paw Creek Elementary School
2013: Hidden Valley Elementary School
2014: Shamrock Gardens Elementary School
2015: Highland Renaissance Academy
2016: Blythe Elementary School
2017: J.H. Gunn Elementary
2019: Barringer Academic Center
2021: Sterling Elementary School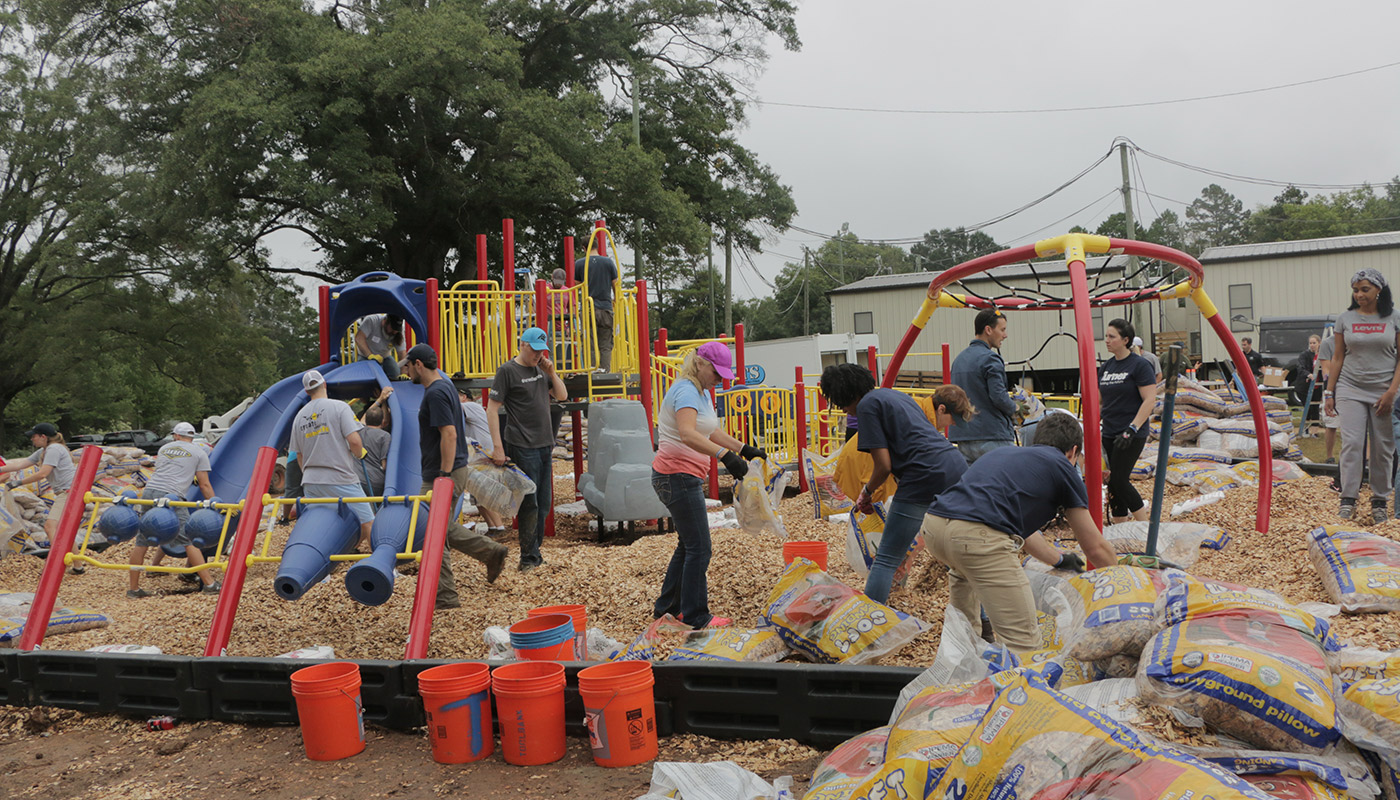 In 2019, hundreds of volunteers were not deterred by the gray clouds and rain showers from showing up to build a student-designed playground in one day at Barringer Academic Center in west Charlotte.