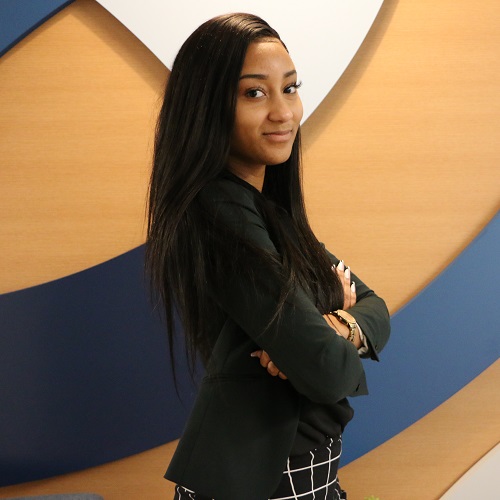 Reflections of a United Way Campaign Associate: Accacia Dickerson
Campaign associates function as extensions of United Way's Resource Development team in coordinating employee fundraising campaigns and soliciting employee pledges throughout the Charlotte region. Although seasonal employees, campaign associates are an important part of United Way's work and play a vital role in successful employee campaigns.
Here, Accacia Dickerson reflects on her time as a United Way campaign associate during the 2020 campaign season.
My time with United Way Central Carolinas has been nothing short of amazing. I feel as if I am leaving with no stone unturned.
From my list of daily duties ranging from resource development to technical support as well as content creation, each of my passions, drives and interests were touched. I've learned processes that I have been yearning for in my career for years and, on top of that, my opinions were not only valued, but they were encouraged.
The work culture, although remote, was very inclusive and inspiring as the times in quarantine did get challenging. However, I could always count on my team, my supervisor and relationship managers at United Way to make me smile. I am forever grateful for this opportunity.
Learn more about ways to join the United Way team.