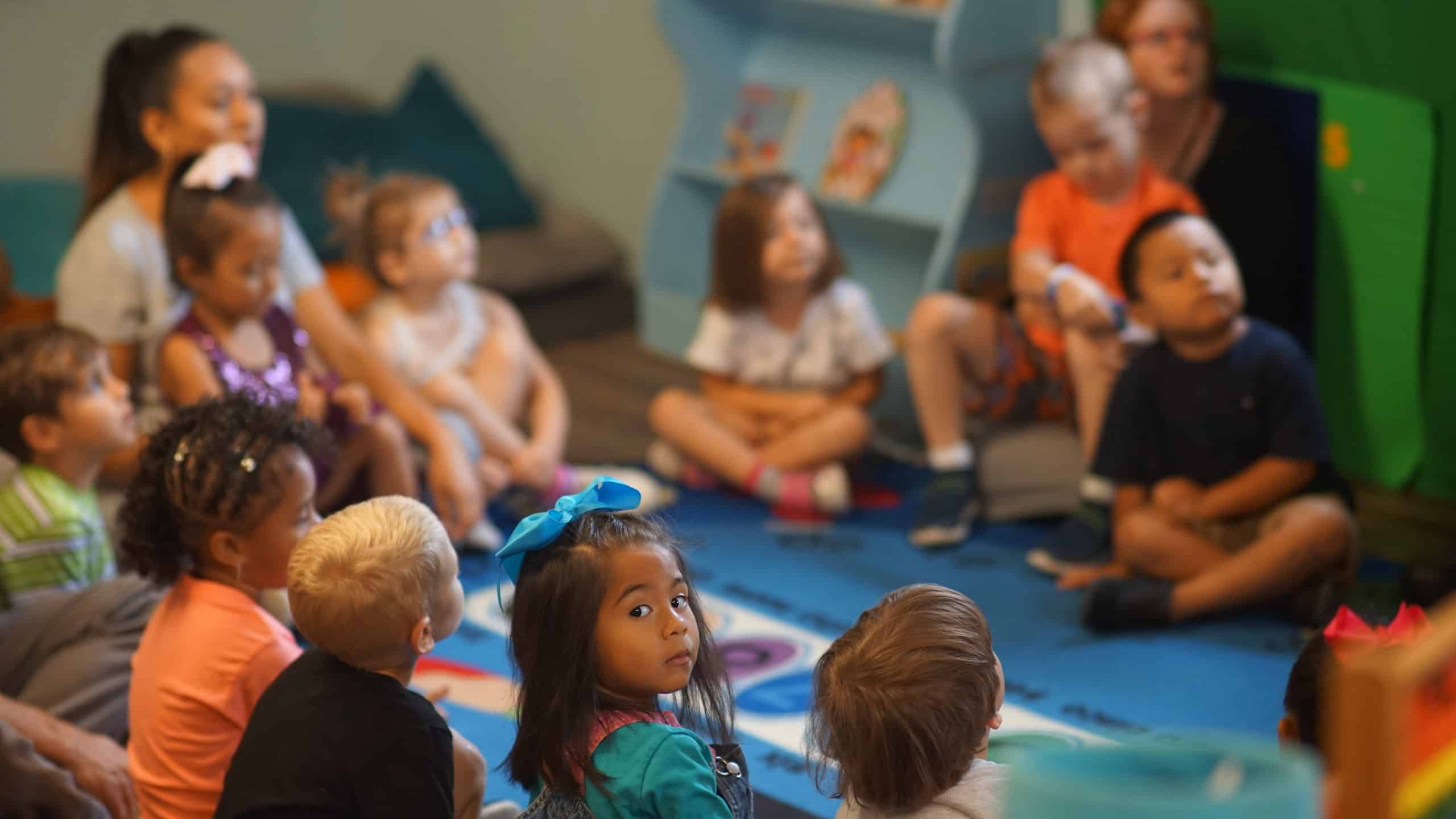 Education and Mentorship Services in the Charlotte Region
United Way of Central Carolinas funds nonprofits in the Charlotte region in order to improve economic mobility, advance racial equity and ensure everyone has the opportunity to live up to their full potential. Two areas that many of our partners focus on are education and mentorship services.
These services both play a huge part in improving economic mobility and ensuring everyone, especially youth, can reach their full potential. In order to successfully move through the school system and eventually graduate, students should have access to tutoring, mentorship and other learning opportunities inside and outside the classroom – no matter their background.
Here is a list of agencies United Way supports that offer education-related services:
Academic Learning Center | Offers assistance to children toward improving their academic performance so they have a higher attendance and more confidence for classroom participation.
Ada Jenkins Center | Provides an after school academic program for local elementary and middle school students who are 1-3 grade levels behind their peers.
Alluvium Inc. | Offers different mentoring programs and provides tools and resources that youth need to have a strong education and continue working toward success.
Anson County Partnership for Children | Provides services focused on raising the quality of early care and education, supporting families, advancing child health and expanding literacy.
B.E.A.M. (Building Excellence Affirming Manhood) Foundation | Offers guidance to school-aged youth through mentorship, educational opportunities like a STEM-focused coding academy and a strong volunteer network.
Big Brothers Big Sisters of Central Carolinas | Creates and supports one-to-one mentoring relationships that ignite the power and promise of youth, ultimately, bridging the gap for opportunity for all youth to achieve their full potential.
Boys & Girls Club of Cabarrus County | Provides after school, year-round and teen programs focused on education and career programs to help inspire youth to succeed.
Children of the World Learning Center | Brings children and youth together in a multicultural, dual-language classroom where curriculum consists of equality, sustainability, innovation, critical thinking, literacy, the arts and more.
Circle de Luz | Offers resources to empower young Latinas and support their personal growth through extensive mentoring, holistic programming and scholarship funds for further education.
Communities in Schools of Charlotte-Mecklenburg | Surrounds students with a community of support, empowering them to stay in school and achieve in life.
Communities in Schools of North Carolina | Surrounds students with a community of support, empowering them to stay in school and achieve in life.
Davidson/Cornelius Child Development Center | Offers high-quality, affordable early education and care for any child of our community without regard to race, ethnicity, religion or socioeconomic status, and to embrace and foster diversity in a safe learning environment.
Digi-Bridge | Aims to equip shareholders with the means to foster optimal use of technology in the learning environment, ensuring that all 21st century learners have opportunities to succeed in the digital age.
Do Greater Foundation, Inc. | Provides educational opportunities centered around creativity, technology, and entrepreneurship across multiple interests including coding, design, video production, photography, and more.
EmpowHERment, Inc. | Empowers girls and women to be leaders through mentorship, talent development and advocacy.
Families First in Cabarrus County | Offers two immersion preschools and weekly ESL, GED, tutoring and remote-learner classes.
Freedom School Partners | Provides a culturally diverse curriculum and summer enrichment opportunities to give children the resources they need to support their academic, social and emotional needs and inspire a love of reading and learning.
GenerationNation | Provides K-12 civic literacy curriculums, teacher training and other initiatives for area schools to narrow civic learning gaps and build civic literacy and leadership in students from an early age.
Girl Scouts, Hornets' Nest Council | Builds girls of courage, confidence, and character, who make the world a better place through programs focusing on STEM (science, technology, engineering and math), the outdoors, life skills and entrepreneurship.
Grooming Greatness Foundation | Offers programs designed to educate, enrich and expose youth to endless possibilities for their futures and help strengthen the bonds between youth and their guardians.
Innovate Tech Charlotte | Teaches innovative technology and leadership to 8-12th grade students and provides students with access to a network of leaders, mentors, professional volunteers, certifications, apprenticeships, internships, colleges and higher wages.
Latin American Coalition | Provides mentors for high school students to help increase graduation rates among English learners and provides information related to vocational training, technical certifications and employment opportunities.
Logan Community Child Development Center | Offers physical, cognitive, social and emotional development activities for children.
My Brother's Keeper Charlotte-Mecklenburg County | Ensures every boy and young man of color has every opportunity to achieve, focusing on early childhood, literacy and career readiness.
National Black Child Development Institute – Charlotte | Provides capacity-building resources for parents to support their children through school, with a focus on literacy and school-community engagement.
Project B.O.L.T. (Building Outstanding Lives Together) | Offers a variety of youth programming – including peer mentoring, youth organizing, after school programs, social-emotional learning and academic instruction tutoring.
Refugee Support Services of the Carolinas | Offers a preschool enrichment program for children and parents that promotes a love of learning and creativity.
Renaissance West Community Initiative | Offers a holistic, place-based approach to neighborhood redevelopment that includes a cradle-to-career education continuum and wrap-around services including health, after school, academic, recreation and job training programs.
S.T.A.R.S. Math & English Academy | Seeks to improve students' math, English, and reading skills using a curriculum that stresses the rigors of English and mathematics, while complementing these subjects with soft skills.
Stiletto Boss University | Uses entrepreneurship as the foundation for teaching high schools girls the power of collaboration, sisterhood and community impact.
The Academy of Goal Achievers, Inc. | Offers a youth leadership-mentoring program providing parent empowerment classes, financial literacy classes and career guidance and counseling to parents of students served by the program.
The Center for Community Transitions | Supports children who have experienced the incarceration or deportation of a parent or loved one through school-based and afterschool support groups that provide children with a safe place to build character, develop coping skills, improve academic readiness, and find encouragement.
The Learning Collaborative | Offers a tuition-free, high-quality preschool education through a unique partnership with children, families, parents, staff and the community to prepare underserved children and their families to succeed.
UMBA Bright Stars, Inc. | Immerses children in a safe, fun-filled learning environment where they offer academic enrichment activities, character development, leadership development and excursions.
Urban League of Central Carolinas | Offers youth programs that cover topics such as middle school transitions, college readiness, mentorships, historical and cultural awareness, STEAM, financial empowerment and service leadership.
YMCA of Greater Charlotte | Builds healthy spirits, minds and bodies through summer camps, after school programs and youth sports.
Young Black Leadership Alliance | Empowers young people to become college-ready leaders that turn around and mentor elementary, middle and high school students.
Youth Development Initiatives | Offers evidence-based after school programming to give disadvantaged youth the guidance and life skills training necessary to finish high school prepared for college, vocational school, the military and/or a job.
YWCA Central Charlotte | Among other services, YWCA assists children through after school literacy programs as well as an all-day summer curriculum to boost the reading and learning skills of children in low socio-economic areas.
Believe in the work United Way is doing? Support youth education services like these by giving today.