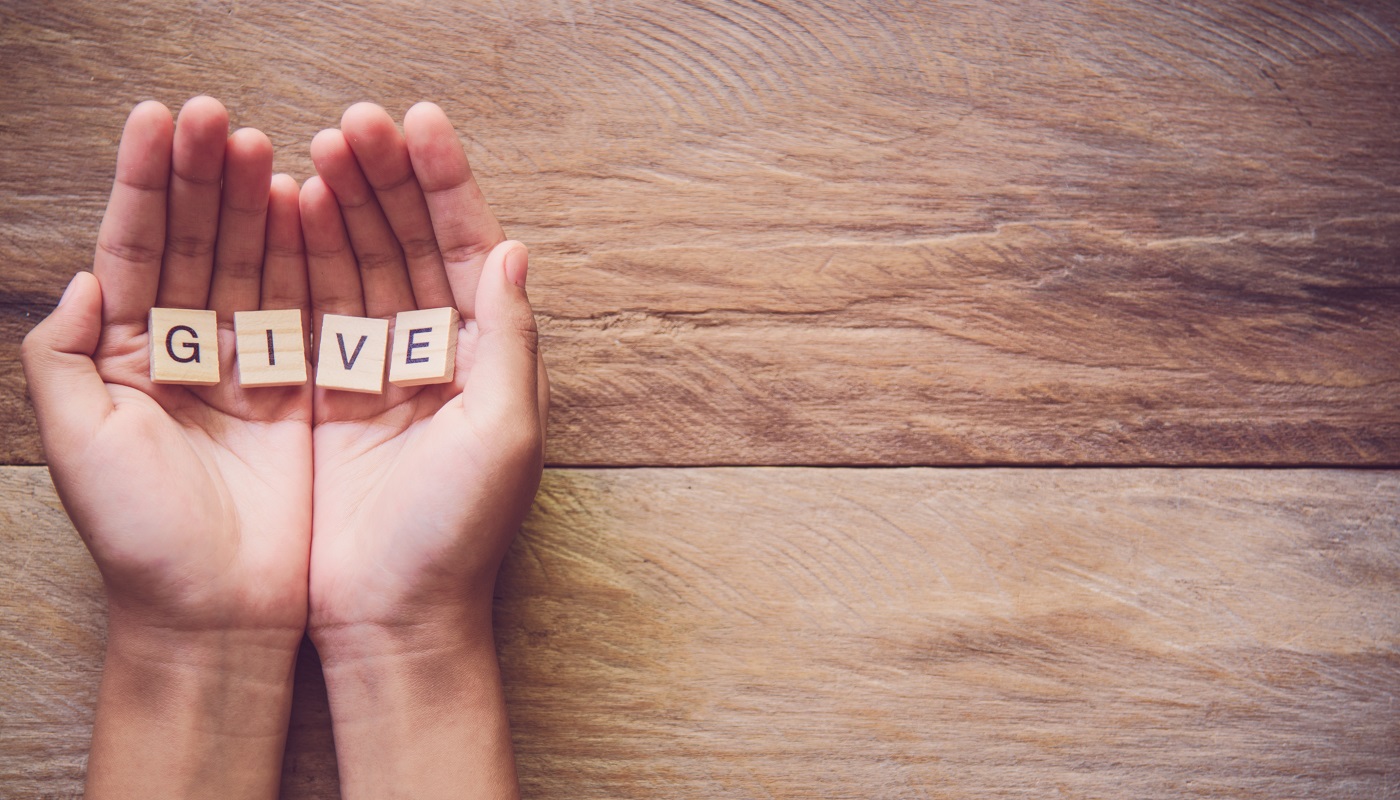 Launch of Iredell COVID-19 Response Fund Welcomes Support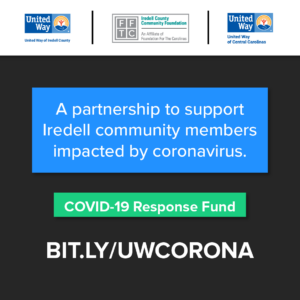 Across our region, local nonprofit agencies are experiencing the impact of COVID-19 and straining to address increased needs as the economy tightens, stay-at-home mandates and school cancellations cause disruptions and those without insurance face challenges getting the care they need.
In partnership with United Way of Central Carolinas, United Way of Iredell County and the Iredell County Community Foundation (a regional affiliate of Foundation For The Carolinas) have launched the Iredell County COVID-19 Response Fund. The fund will support Iredell County nonprofits that are serving residents impacted by the pandemic, particularly those most vulnerable.
"By working together to support the growing needs across Iredell County, we are able to make an even greater impact for the community that we serve," said Shane Ruffin, regional development director at United Way of Central Carolinas. "This is what we do at United Way every day, and this crisis further unites us in purpose and generosity."
Lowe's supports hometown region
The fund received a major boost with a $200,000 donation from home improvement retailer Lowe's, headquartered in Mooresville, NC. Recently, Lowe's announced a $25 million commitment to help communities across the country impacted by the coronavirus pandemic.
"Our community is already dealing with the devastating effects of this pandemic, so it's important that we all give," said David Green, chair of the Iredell County Community Foundation and vice president of tax for Lowe's. "Lowe's is honored to support our hometown region. In addition to this donation, we are contributing $50,000 in grants to nonprofits on the front lines that are working to meet the community's immediate needs."
Organizations who are recipients of the $50,000 in grants include Feed NC and the Mooresville Area Christian Mission, based in Mooresville, and 5th Street Ministries, Yokefellow Ministries and The Salvation Army, based in Statesville.
A greater community impact
Grants from the Iredell County COVID-19 Response Fund will be awarded by an advisory group of local leaders to Iredell County 501(c)3 nonprofits serving families and individuals affected by the pandemic. The grants process will be open to any Iredell County agency that meets the eligibility criteria. As fundraising continues more grant-making details will be shared.
"I'm proud of the way this community is rallying together to face this crisis," said Marian Steele Clark, chair of the United Way of Iredell County Response Fund. "One thing we know about the pandemic is that it's not just those who get sick who will be affected. Many people are also already feeling the economic impact. So, it's important for us to support the nonprofits that are directly helping those most vulnerable. Together, we can make a difference for those who need it the most."
How to assist our Iredell neighbors
Individuals are encouraged to support the Iredell County COVID-19 Response Fund at bit.ly/UWCorona.
Corporations and foundations that wish to make a donation may contact Kindl Detar, Vice President, Planned Giving at FFTC, at 704.973.4581 or kdetar@fftc.org; or Shane Ruffin, Regional Development Director at United Way of Central Carolinas, at 704.997.3216 or sruffin@uwcentralcarolinas.org.