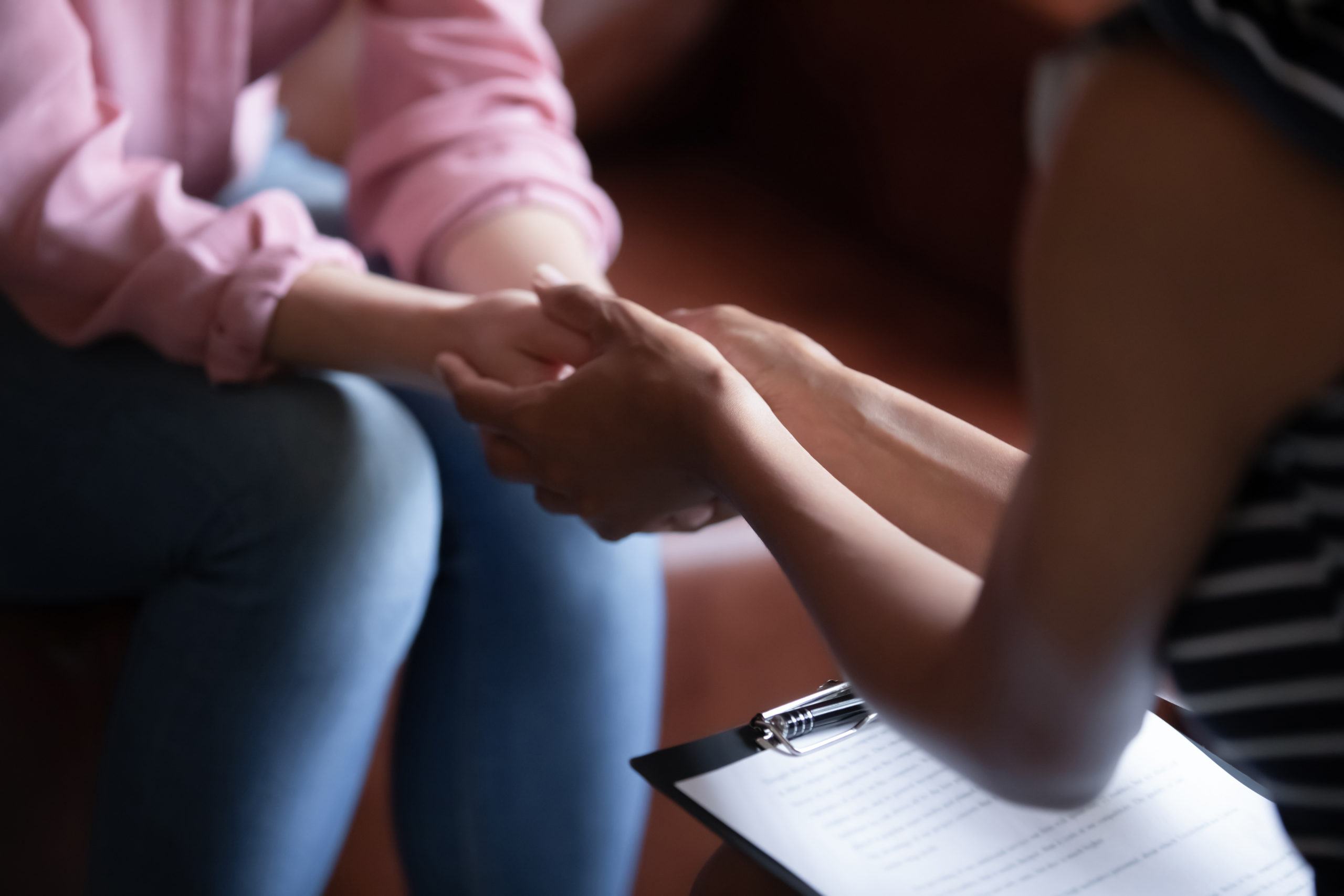 Promoting Mental Wellness Through Advocacy, Education and Prevention
Around 53 million U.S. adults experienced a mental health disorder in 2020, compared to 50 million in 2019. Less than half of these diagnosed mental health disorders were treated. Of those that were, 17.7 million experienced delays or cancellations for appointments, 7.3 million experienced delays in getting prescriptions and 4.9 million unable to access needed care. (Source: National Alliance on Mental Illness)
Last year in North Carolina, approximately 35% of adults reported symptoms of an anxiety or depressive disorder compared to 19.3% from 2019-2020. (Source: KFF analysis of U.S. Census Bureau, Household Pulse Survey, 2021)
With these numbers on the rise year after year, it's important to acknowledge the need for available resources whether individuals are just starting to notice symptoms or have been struggling for a while.
Mental Health America of Central Carolinas aims to be a resource from the start – serving adults and children in Mecklenburg and Cabarrus Counties through a variety of programs that are promoting mental wellness in three pillars: advocacy, education and prevention.
These programs provide guidance and support by offering Family Support Specialists to parents and caregivers, one-on-one companionship for adults with a mental health diagnosis, mental health first aid courses, suicide prevention training and more. There are mental health screening tests available on their website as well, where individuals can take the first step into recognizing and prioritizing their mental health.
"Our theme this year is Step Up for Youth because we know our young people are really struggling. We are seeing increases in young people using our online screening tools, we are seeing them score higher for anxiety and depression on the Youth Mental Health Test and we are seeing more and more young people being assessed for suicide ideation and suicide," said Kathy Rogers, executive director of Mental Health America.
"Many people are struggling in ways they never thought they would," she said.
The theme also stems from the Surgeon General's Advisory about protecting youth mental health and recognizing these increased statistics as a national crisis.
The need for promoting mental wellness is at a new height for both youth and adults after unprecedented challenges over the past two years. As long as efforts are in place to continually educate the public on mental health and advocate for individuals with mental health disorders, there is hope for prevention, early diagnosis and successful treatment.
"Our mission and vision revolve around eliminating the stigma that continues to be associated with mental health," Rogers said. "We will continue to focus on what we always have – offering help and providing resources to those who need them."
In addition to MHA's many available resources, the organization plans to open a pro-bono counseling center in the fall of 2022 to provide counseling services to Johnson C. Smith University and UNC Charlotte students that cannot afford them on their own.
United Way of Central Carolinas has supported MHA for a number of years, resulting in a significant partnership. United Way's support has helped MHA increase their education outreach with Mental Health First Aid and QPR (Question, Persuade, Refer) Suicide Prevention trainings, strengthen advocacy efforts around mental health and provide assistance to more youth and adults through a free short-term counseling program.
Learn more about other mental wellness efforts in the Charlotte region.