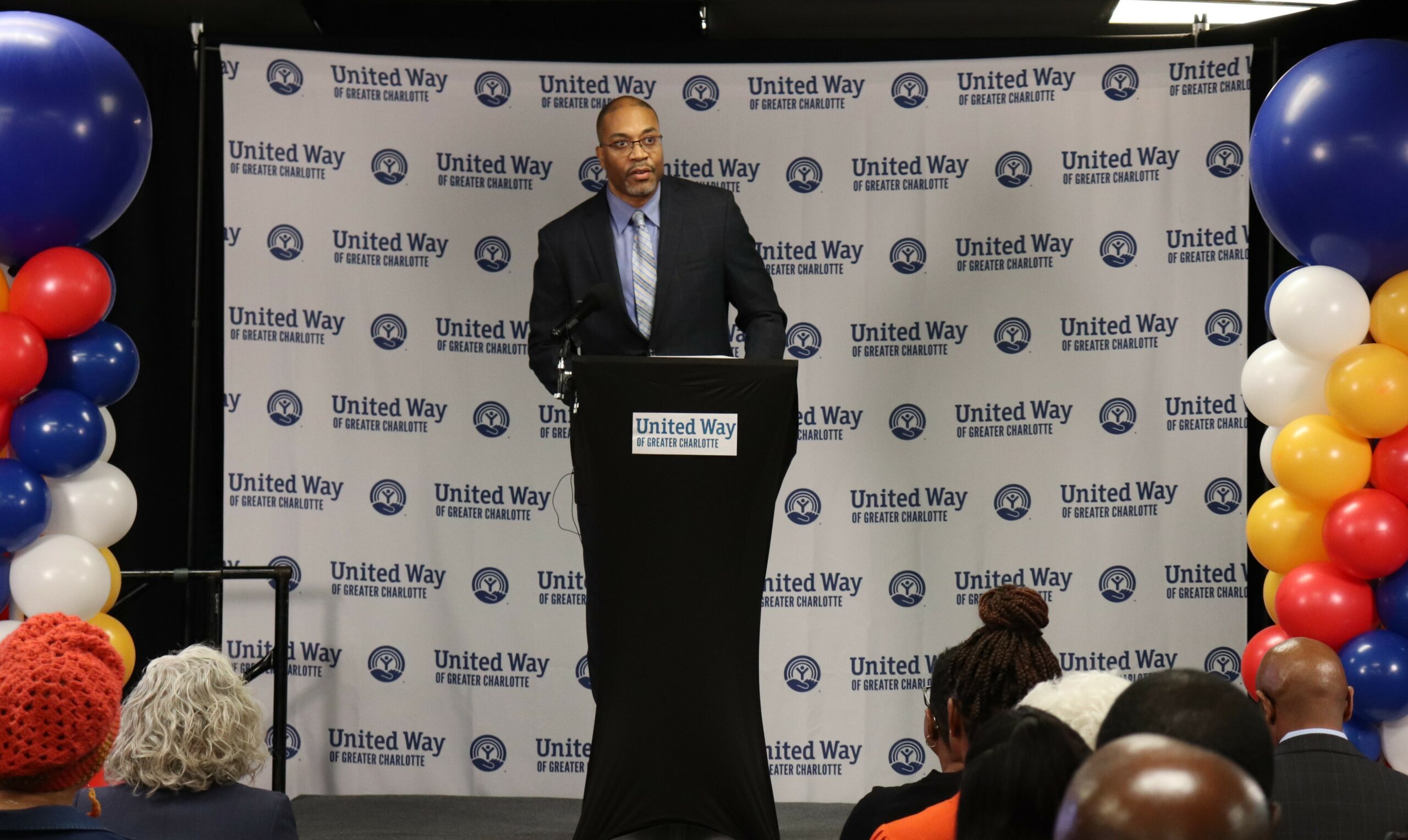 The Knight Foundation Continues to Support Efforts in the West End
The Knight Foundation gives $450,000 to United Way of Greater Charlotte to fund expanded United Neighborhoods efforts across Greater Charlotte. This funding is reflected in our 2023 Community Investment.
The Knight Foundation is investing $450,000 spread over three years to United Way to fund United Neighborhoods, an initiative that supports resident-led neighborhood revitalization and equitable access to economic opportunity in Charlotte's historically disinvested neighborhoods.
The Knight Foundation's investment will provide the capacity for a Neighborhood Relationship Manager at United Way; a role that is responsible for building authentic, trusting relationships with neighborhood residents and leaders and providing training and technical assistance to the neighborhood quarterback organization. Quarterback organizations are the leading agencies that bring together partners and resources to ensure that its residents are at the center of their strategy to bring the community's vision to life.
 "Our work has been very heavy on economic development and United Way's work in health and human services is a needed addition in our community. United Way has empowered some of our grantees like Historic West End Partners, West Boulevard Coalition and North End Community Coalition to be quarterbacks of their respective neighborhoods and take them to the next level in their capacity and work in each community," said Knight Foundation Charlotte Director Charles Thomas.
"It's wonderful to have United Way as a partner and layer on their expertise and funding so that we have a coalition of funders working in our corridors."
The investment also supports the community grant-making process for West Boulevard, Beatties Ford/Rozzelles Ferry, and North Tryon Street/Graham corridors. United Way's participatory grant-making process allows neighborhood residents to choose which nonprofit health and human services organizations to bring into their neighborhood, and helps them realize their goals for themselves and their community.  
"The gift from the Knight Foundation allows United Way to hire staff who will dedicate 100% of their time to building authentic relationships with neighborhood leaders, residents, and service providers who all work together to make the goals of residents a reality," said Director of Community Initiatives Jamese Ivy. 
With this investment, United Way will strengthen its relationships with community quarterback organizations, agency service providers and residents all across the Charlotte region as United Neighborhoods expands this year. Residents from each neighborhood will gain important leadership skills by being actively engaged in community decision making.
We are proud to partner with the Knight Foundation to strengthen our neighborhood communities.