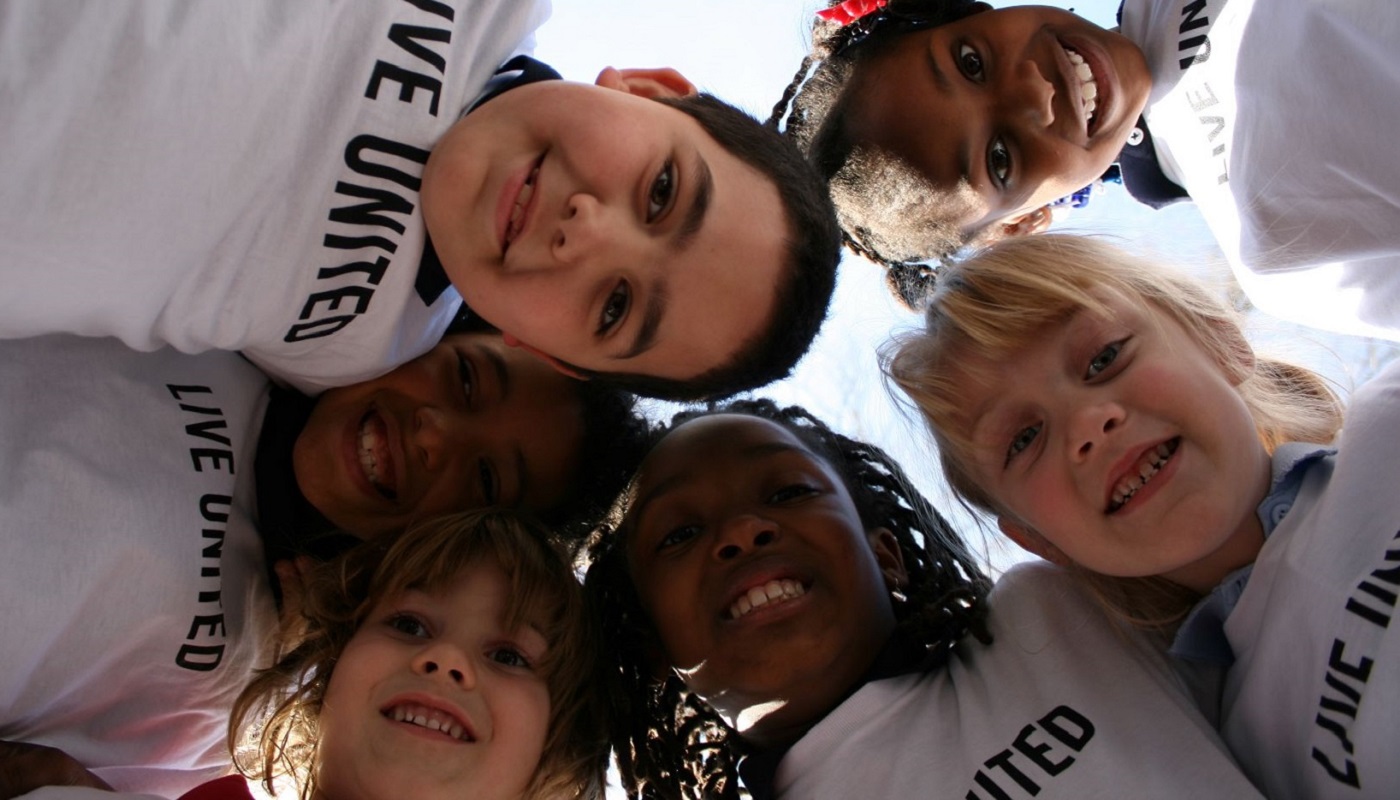 Meet United Way's 2022 Impact Grant Partners
United Way of Central Carolinas funds a network of partner nonprofit agencies who address economic mobility challenges across our five-county region through programs focusing on education, health, financial stability, basic needs and advocacy.
Our grant recipients address one or more of our impact areas – from keeping kids in school to supporting families in health, housing and financial stability.
69 Impact Grant Partners in 2022
Academic Learning Center, Inc. |  Enables children who are performing below grade level and attend the highest poverty level elementary schools, to reach grade level proficiency or show growth in reading/ math.
Ada Jenkins Center | Exists to help people in our community create lasting solutions to economic stability.
Anson County Homes of Hope  | Provides a transitional/bridge, emergency, rapid re-housing, and affordable housing to meet the needs of Anson County residents.
Anson County Partnership for Children  | Helps make Anson County a better place to be a child and to raise a child.
Big Brothers Big Sisters of Central Carolinas * | Creates and supports one-to-one mentoring relationships that ignite the power and promise of youth, ultimately, bridging the gap for opportunity for all youth to achieve their full potential.
Boys and Girls Club of Cabarrus County, Inc. | Enables all young people, especially those who need us most, to reach their full potential as productive, caring, responsible citizens.
Cabarrus Victims Assistance Network (CVAN) | Provides safety, shelter & support for battered women and their children and actively works to end violence against women and their children.
Care Ring, Inc. * |  Empowers individuals with limited resources to establish and maintain good health. Our vision is that all residents in the community have access to timely, affordable and high-quality basic health care.
Charlotte Center for Legal Advocacy  * | Pursues justice for those in need. Our vision is to build a just community, where all people are treated fairly and have access to legal representation to meet basic human needs of safety, economic security, and stability.
Charlotte Community Health Clinic | Provides the highest quality, patient-centered, health care services for low-income and other underserved individuals.
Charlotte Family Housing | Empowers working families experiencing homelessness to achieve life-long self-sufficiency through shelter, housing, supportive services, and advocacy.
Charlotte Speech and Hearing Center, Inc. * |  Provides access to superior speech-language and hearing services that empower and transform lives.
Child Care Resources Inc. | Works with families, early educators, and communities to ensure that all children from birth through age 12 have access to high quality, affordable early care & education and school age child care experiences and opportunities that will enable them to succeed in school & in life.
Coltrane L.I.F.E. Center, Inc. | Improves the quality of life for frail and impaired adults and their families through specialized adult day health care services.
Communities In Schools of Charlotte-Mecklenburg * | Surrounds students with a community of support, empowering them to stay in school and achieve in life.
Communities In Schools of North Carolina | Surrounds students with a community of support, empowering them to stay in school and achieve in life.
Community Free Clinic, Inc. | Helps Cabarrus County adults move toward wellness by providing healthcare and pharmacy services.
Community Health Services of Union County | Improves lives throughout Union and Anson Counties by providing healthcare access to our uninsured adult population.
Community Link | Enables individuals and families to obtain and sustain safe, decent and affordable housing.
Cooperative Christian Ministry | Provides immediate assistance to members of our community who are experiencing crisis in the areas of food, housing, or finances, while engaging them in a series of actions that will empower them to move beyond crisis.
Council for Children's Rights Inc. | Improves the lives and futures of children in Mecklenburg County through legal representation, individual advocacy, and by addressing community-wide issues through research and policy work.
Council on Aging in Union County | Supports people 60 and over in their efforts to remain healthy, active, and in control of their own lives.
Crisis Assistance Ministry | Provides assistance and advocacy for people in financial crisis, helping them move towards self-sufficiency.
Davidson Cornelius Child Development Center | Provides high-quality, affordable early education and cares for any child of our community without regard to race, ethnicity, religion or socioeconomic status, and to embrace and foster diversity in a safe learning environment.
El Puente Hispano | Connects and integrates the Hispanic community with resources to foster self-sufficiency and productivity.
Families First in Cabarrus County | Nurtures children, empowers parents and strengthens whole families. We use evidence-based parenting/early childhood education programs to significantly improve school readiness, family engagement, and economic mobility for low income families.
Feed My Lambs, Inc. | The mission of Feed My Lambs, Inc., is in keeping with the command of Christ to provide assistance to the needy and homeless of our community through a food and clothing ministry.
Fifth Street Ministries (Diakonos) | Serves men, women and children who find themselves homeless, hungry, or victims of domestic violence and sexual violence.
Florence Crittenton Services * | Promotes health and hope for tomorrow's children by providing comprehensive health, education, pregnancy prevention and social services for single pregnant and non-pregnant adolescents, women, and their families.
Girl Scouts, Hornets' Nest Council * | Builds girls of courage, confidence, and character, who make the world a better place.
Goodwill Industries of the Southern Piedmont | Changes lives through the power of work.
Habitat for Humanity Cabarrus County | Transforms lives and our community by uniting all of Cabarrus County around the cause of decent, affordable housing for everyone.
Habitat for Humanity of the Charlotte Region * | Brings people together to build homes, communities and hope.
HealthQuest of Union County, Inc. | Improves the health of our community by assisting those who cannot afford prescription medications.
HealthReach Community Clinic  | Makes a significant contribution to the health and wellness of our Iredell County, NC neighbors in need.
Hope Haven, Inc. | Provides life skills for chemically dependent adults and families within a supportive residential environment, leading to independence.
Jewish Family Services of Greater Charlotte | Strengthens and empowers individuals and families through professional counseling, programs and services inspired by Jewish values
KinderMourn, Inc. | Offers hope, support and healing to grieving parents and children after an unthinkable loss through bereavement programs, community outreach, advocacy and education.
Lake Norman Community Health Clinic | Provides free medical services, consistent with its mission, "To create a medical home for uninsured families and individuals in the communities that we serve."
Latin American Coalition | Promotes full and equal participation of all people in the civic, economic and cultural life of North Carolina through education, celebration and advocacy.
Legal Aid of North Carolina, Inc. | Provides free legal services in civil matters to low-income people in order to ensure equal access to justice and to remove legal barriers to economic opportunity.
Levine Jewish Community Center, Inc. | Enriches lives and builds relationships through quality experiences.
Logan Community Day Care Association, Inc. | Operates a 5-star nonprofit child care facility dedicated to the education and nurturing of all children and their families.
Mental Health America of Central Carolinas, Inc. * | Provides help, offer hope and promotes mental wellness through advocacy, education and prevention in Mecklenburg and Cabarrus Counties.
Mooresville Area Christian Mission | Empowers the community to become advocates and serve those in need to achieve an improved quality of life. We engage the community to recognize and remove barriers and challenge the way society views poverty.
NC MedAssist | Dispenses opportunities through improved health.
Pharos Parenting (formerly Exchange SCAN) | Builds hope for children and families through education, counseling, and intervention programs to end the cycle of child abuse and neglect.
Promise Resource Network, Inc. | Ignites social change, inspires hope and serves as a catalyst for personal greatness.
Race Matters for Juvenile Justice | Builds a collaboration of community stakeholders who will bring their constituencies to the table and partner in the Court's effort to reduce disproportionality and disparities.
RAIN, Inc. | Empowers persons living with HIV and those at risk to be healthy and stigma free.
Roof Above | Brings the community together to end homelessness, one life at a time.
Safe Alliance Inc. | Provides hope and healing to those impacted by domestic violence and sexual assault.
Salvation Army – Charlotte Area Command | Meets human needs by offering hope, promoting dignity, and providing opportunity–all in the name of Christ.
Socialserve | Connects people to housing and provides supportive, second chance employment.
Teen Health Connection, Inc. | Improves the health of adolescents by providing physical and mental healthcare, education, advocacy, leadership development, and research through connections among adolescents, parents and the community.
The Arc of Union/Cabarrus, Inc. | Commits to securing for all people with intellectual and developmental disabilities the opportunity to choose and realize their goals of where and how they learn, live, work, and play.
The Center for Community Transitions | Strengthens our community by helping people with criminal records and their families find a healthier and more productive way of living.
The Relatives, Inc. | Keeps kids safe, families together, and prepares youth and young adults to be healthy, productive, and engaged members of the community.
The Salvation Army of Cabarrus County | Preaches the gospel of Jesus Christ and meets human needs in His name without discrimination.
Time Out Youth | Supports lesbian, gay, bisexual, transgender, queer and questioning youth by offering vital programs, fostering unconditional acceptance, and creating safe spaces for self-expression through leadership, community support and advocacy.
Turning Point, Inc. | Exists to end domestic abuse, sexual assault, and child abuse through safe shelter, advocacy, prevention and social change.
Union County Community Shelter (DBA: Community Shelter of Union County) | Provides food, emergency shelter and instruction to those individuals and families in need within our community.
Union County Crisis Assistance Ministry, Inc. | Provides a bridge from crisis to stability for individuals in our community who are at risk of losing their most basic needs of shelter and food during a personal or family crisis.
Union-Anson County Habitat for Humanity, Inc. | Provides safe, affordable homeownership to people of limited resources who demonstrate a commitment to Habitat's philosophy of homeownership.
Urban League of Central Carolinas, Inc. | Advocates and equips African Americans and all underserved communities with tools to achieve social and economic equality.
Veterans Bridge Home, Inc. | Helps veterans navigate the service landscape, find employment, create social capital, and settle their families.
YMCA of Greater Charlotte | Puts Christian principles into practice through programs that build healthy spirit, mind and body for all.
Young Black Leadership Alliance | Develops young Black leaders who positively impact their community and beyond.
YWCA Central Carolinas | Focuses on eliminating racism, empowering women and promoting peace, justice, freedom and dignity for all.
* Indicates United Neighborhoods partner.
Believe in the racial equity work United Way is doing? Support initiatives like Unite Charlotte by making a gift today.