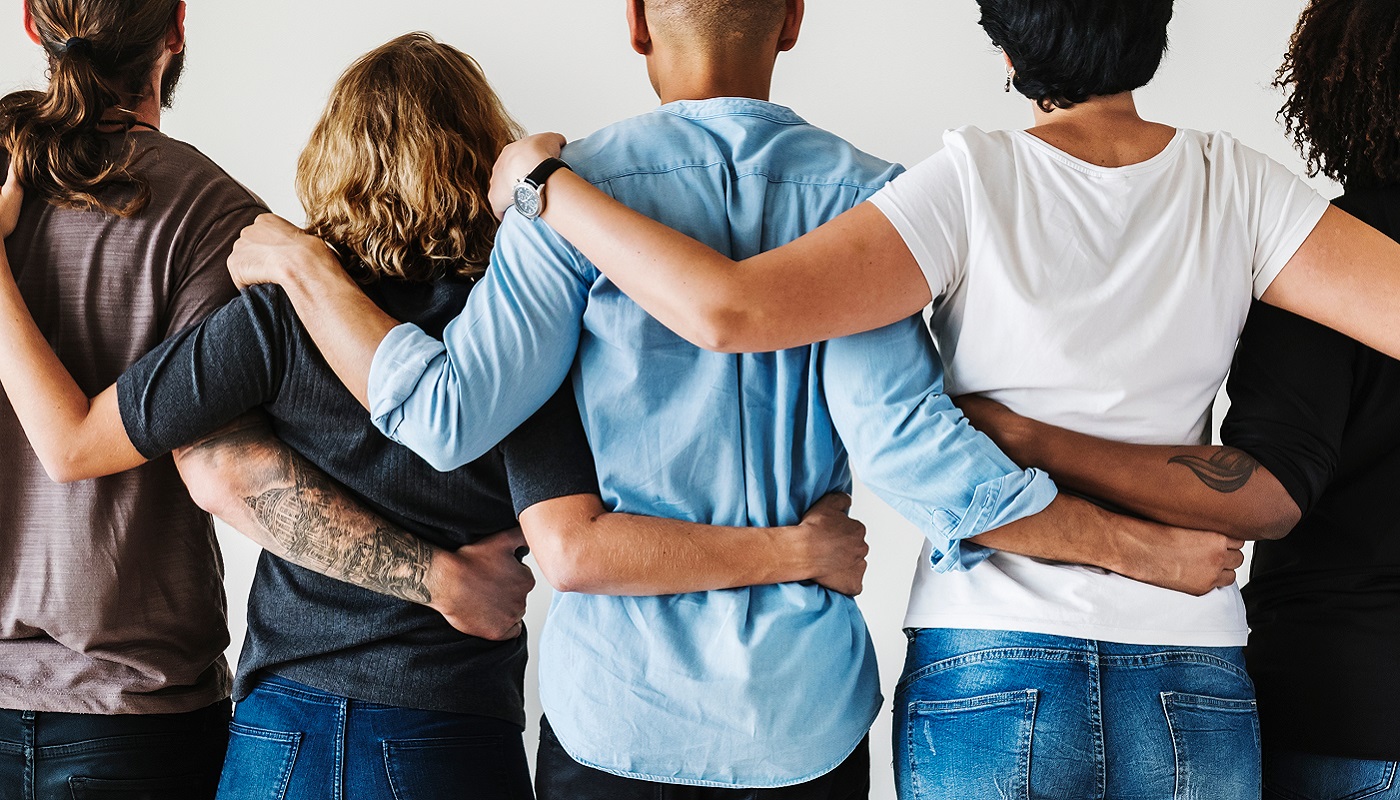 Rising to the Challenge: Change in a New Direction
The crises of 2020, including the coronavirus pandemic and racial unrest, have accelerated commitments by Charlotte-based employers to address economic inequities, social disparities and racial injustice across the community through actions that deliver long-term change.
At the same time, a growing number of people are calling for lasting systemic change inside and outside of the workplace. Employees are increasingly raising the bar of employers for opportunities to connect, give back and get involved when social crises arise.
Many companies are rising to the challenge by integrating diversity, equity and inclusion (DEI) principles into community engagement and corporate social responsibility efforts. In doing so, companies and organizations demonstrate an intentional commitment to advancing DEI within their walls and the greater community.
A broader diversity, equity and inclusion lens
United Way of Central Carolinas corporate partners, including Bank of America and Atrium Health, understand that DEI should inform internal culture-building strategies, as well as external community engagement programs.
Expanding diverse perspectives and encouraging open dialogue to help employees gain a greater understanding and appreciation for one another is a critical aspect of how Bank of America drives a culture of inclusion, according to Charles Bowman, Charlotte market president at Bank of America.
In 2020, the company introduced new guides and toolkits to help employees advocate and lead during uncertain times, and hosted conversations with external partners and community members to discuss topics important to teammates and clients.
"Now more than ever, we need to be comfortable with conversations that drive awareness on issues of race and economic mobility and deepen our cultural understanding," Bowman said. "Our inclusion learning and development programs combine virtual and in-person discussions to connect employees at all levels across the organization. Since 2014, we have had over 682,000 program completions reaching more than 166,000 employees who voluntarily attended inclusion program sessions."
Bank of America also remains focused on recruiting and retaining a diverse workforce. The company's campus recruitment initiatives at over 350 universities around the world and partnerships with over 30 organizations fuel a pipeline of diverse talent. The company currently exceeds U.S. EEOC (Equal Employment Opportunity Commission) financial services benchmarks for women and people of color in senior and mid-level categories, Bowman said.
"By disclosing our workforce data, we demonstrate the progress we are making—progress that is driven from the top down by leadership who embrace diversity and inclusion as integral to our business success," Bowman said. "By maintaining this focus, we believe our company will be well-positioned to continue to attract and retain diverse talent, better serve our clients and communities and build meaningful connections among our teammates."
Another example of an organization making strides with its DEI efforts is Atrium Health. Acknowledging that communities in the Charlotte region and across the nation are in the midst of a significant social justice movement and racial reckoning, a primary focus of Atrium Health's Office of Diversity, Equity and Inclusion is education and awareness, according to Fernando G. Little, chief diversity officer at Atrium Health.
In 2021, the health system is focusing on inclusive leadership and implementing a detailed assessment of how inclusive leadership behaviors are driving interviews and selection, compensation and career decisions and overall inclusive team dynamics at the business-unit level. Every executive leader at Atrium Health will participate in an introspective behavioral learning exercise aimed at offering guidance on responding to current and historical incidents that threaten racial and social justice, Little said.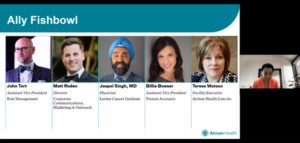 "Leaders will have an opportunity to use the information from the inclusive leadership and racial justice education to make informed decisions about their departments and business units," Little said. "A broader diversity lens will assist with talent management decisions, inclusive purchasing decisions and ensure that we are progressing towards a leadership team and workforce that reflect the communities and patients we serve."
With a continued focus on addressing social determinants of health, Atrium Health also has developed a social impact strategy that includes a goal to reduce the life expectancy gap within the health system's most vulnerable communities by 2030.
"Atrium Health acknowledges that structural racism has contributed to the social and health inequities that are prevalent today," Little said. "We have adopted intentional process and outcome measures related to urgent social needs such as food security, affordable housing and meaningful employment."
Racial equity learning with United Way
United Way of Central Carolinas' fight for the education, health and financial stability of every person in our community is inseparable from a fight for racial equity. The organization is committed to leveraging its resources to create communities that are more equitable where everyone is able to achieve their full potential and thrive.
As part of this commitment, United Way of Central Carolinas launched the Racial Equity 21-Day Challenge in January 2021—on Dr. Martin Luther King, Jr. Day. The virtual learning journey aimed to help participants develop more effective social justice habits around issues of race, power, privilege and leadership.
More than 15,680 individuals participated in the Challenge and 241 organizations and businesses joined as supporters. Leading by example, United Way of Central Carolinas had 100% staff participation in the effort. Following the Challenge, more than 1,300 people registered for the Racial Equity Virtual Town Hall hosted by United Way of Central Carolinas.
Bank of America joined the effort as an Equity Champion and presenting sponsor of the Challenge with 1,100 employees in the Charlotte market and beyond actively participating. After receiving praise, compliments and enthusiasm from employees participating in the Challenge, Bank of America found it important to add a shared experience discussion opportunity, Bowman said.
"In response, we formed discussion group sessions to create a space for teammates to come together and reflect on what they learned," Bowman said. "After one of the sessions an employee remarked that it was one of the most impactful conversations she's had in her nine years with the company."
Atrium Health joined the effort as an Equity Ally Sponsor of the Challenge with over 600 teammates engaging in the learning journey. The Challenge helped to shape a greater sense of community and understanding across the health system, sparked collective discussion and generated sustained energy behind a personal and organizational call to action, Little said.
"The activity helped to channel a lot of emotion to a productive purpose. Teammates were energized and are asking for more context, education, data and understanding," Little said. "This curiosity will lead to positive change."
A commitment to equality, positive change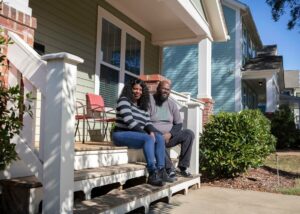 Beyond office walls, Bank of America made several new commitments in 2020 that build upon the company's longstanding focus to advance racial equality and economic opportunity, both nationally and locally. Nationally, the company committed $1 billion to a four-year initiative to create opportunity for people and communities of color and focused on health and healthcare, jobs/re-skilling, small business support and affordable housing.
Locally, the company's commitment includes working with Central Piedmont Community College on a $1 million jobs initiative to help students of color successfully complete the education and training necessary to enter the workforce and embark on a path to success, Bowman said.
"We believe this kind of public-private partnership is critical to closing the racial wealth gap and growing our local economy," Bowman said. "In partnership with the Charlotte region's corporate community and local government leadership, we'll continue to work to ensure that workforce development programs target specific hiring needs to create a clearly defined career pathway to future employment."
Across Atrium Health's footprint, its Office of Diversity, Equity and Inclusion expects 2021 to be a year of impact and accountability as the health system continues efforts to remove barriers, enhance equity and keep its mission to improve health, elevate hope and advance healing for all at the forefront of everything it does.
For example, Atrium Health has committed $10 million to addressing affordable housing in the region. In 2021, the health system will place 50 teammates in new homes through its HOPE program, as well as work with partners like the housing authority, Habitat for Humanity and others to develop a robust plan for expanded housing opportunities.
Threading a diversity agenda into the organization, Atrium Health's goal is to be an "impact partner" with its leaders and teammates as they make evidence-based decisions to advance diversity, equity and inclusion, Little said.
"We are expecting positive change. If our expectations are positive, our behaviors and actions will align accordingly," Little said. "We know that our work will not be easy, but we also recognize that meaningful work produces the discretionary energy to push through. At Atrium Health, we are fully dedicated to the powerful notion that together, we can make this world a better place by respecting our differences and celebrating the ties that bind us."
This story was included in a Charlotte Business Journal special section highlighting corporate volunteerism, printed in April 2021.