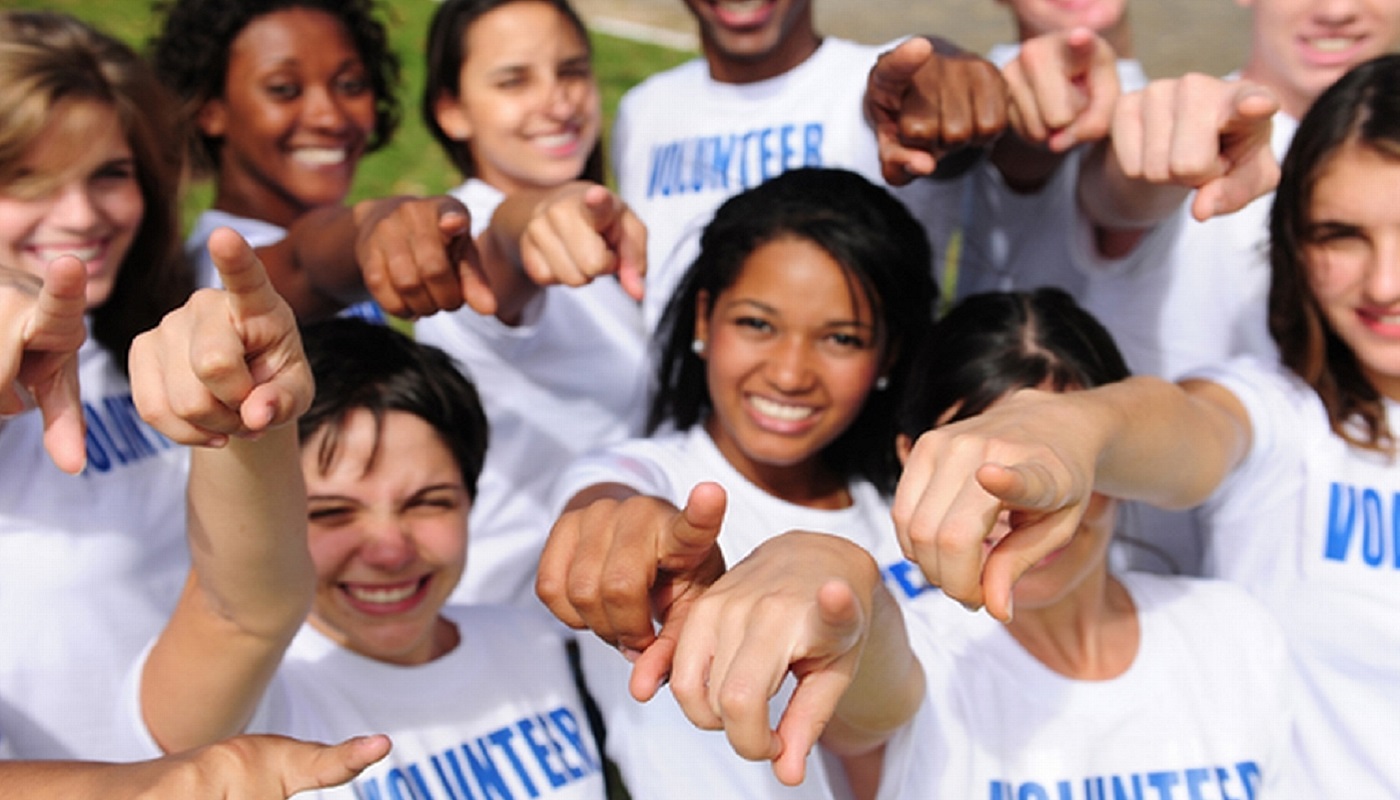 Charlotte Celebrates National Volunteer Week in a BIG Way
National Volunteer Week. DO GOOD Week. United Way Volunteer Week.
It doesn't matter what you call it, it matters that you get involved.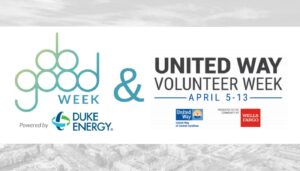 DO GOOD Week, powered by Duke Energy, and United Way Volunteer Week, presented to the community Wells Fargo, are both shining a spotlight on local volunteer needs in CLT during National Volunteer Week. April 5-13th both of our organizations will be celebrating service and rallying the Charlotte community to take action through the contribution of time and talent.
Both DO GOOD Week and United Way Volunteer Week offer multiple opportunities for community members of all ages to get involved with local nonprofits- check out the dates below to see all of the ways you can plug in and donate your time.
Can't volunteer during that week? No worries! Every day of the year, you can find hundreds of skills-based volunteer opportunities (try sharecharlotte.org!) and hands-on volunteer opportunities (try handsoncharlotte.org!) and serve our community by giving your time.
Friday, April 5 | Charlotte Playground Build
• 16th annual event with United Way will take place at Barringer Academic Center
• Volunteer teams from corporate sponsors will unite to build a playground in one day
• Sponsors include Atrium Health, Charlotte Center City Partners, Charlotte Regional Visitors Authority, Computer Services Inc., Duke Energy, First National Bank, Foundation For The Carolinas, JE Dunn Construction, K&L Gates, MapAnything, Middleton Meyers, Novant Health, Red Ventures, Salesforce.com, Stratifyd and Wells Fargo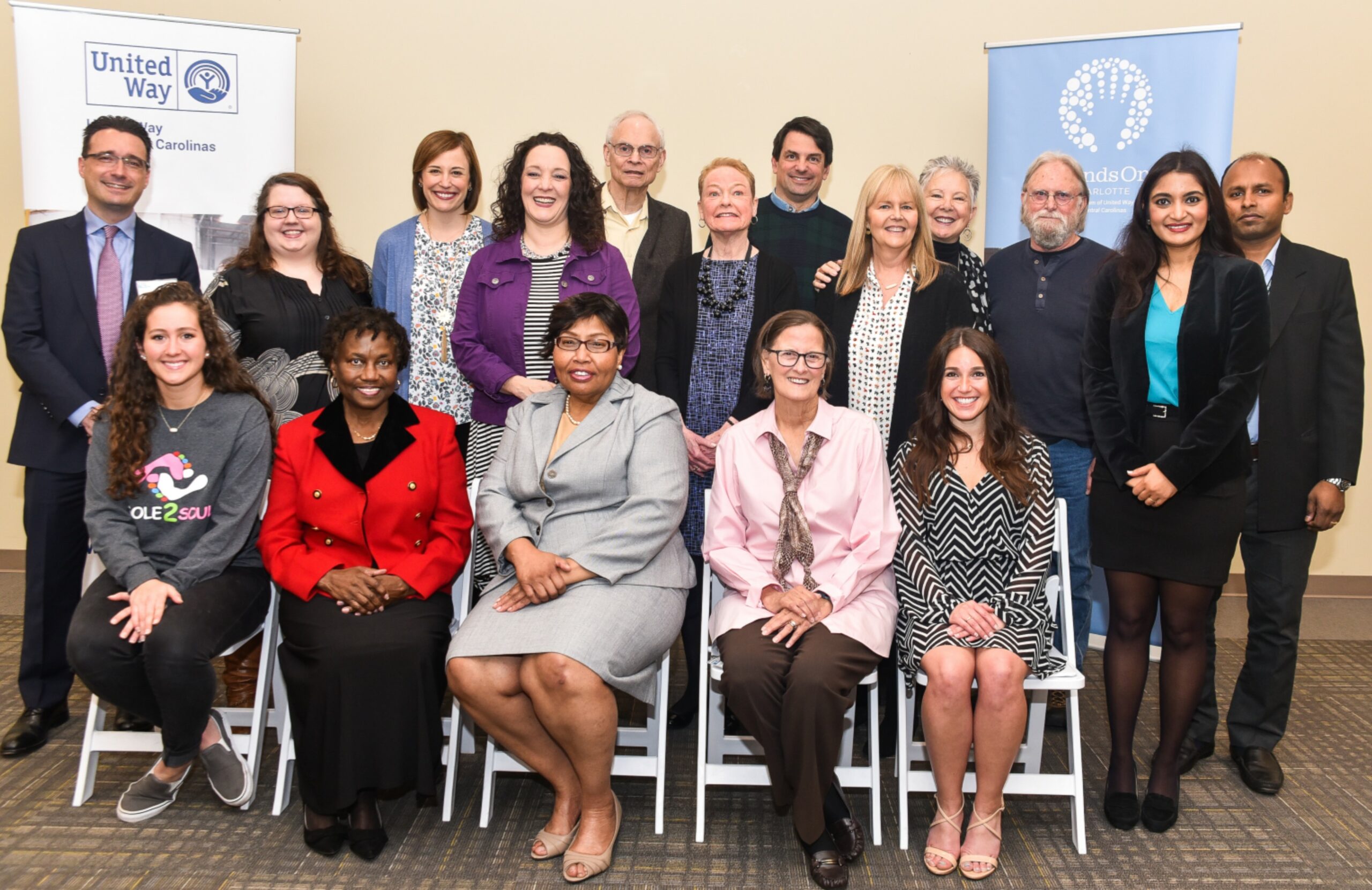 Wednesday, April 10 | United Way Volunteer Appreciation Breakfast
Presented by TIAA
• Hosted by LaCa Projects
• Celebrating the service of individuals and corporations that volunteer with United Way and its Hands On Charlotte program throughout the year
• Includes the Governor's Volunteer Service Awards
Wednesday, April 10 | #Time4Good Volunteer Fair
Sponsored by Duke Energy and Wells Fargo
• Held at the Wells Fargo Atrium from 11am-1pm
• Stop by on your lunch break to learn all the ways you can support local nonprofits and get plugged into the community
Wednesday, April 10 | Philanthrodating™
Hosted by SHARE Charlotte, Carolinas Matchmaker and Guys with Ties
• Held at Imperial from 6-8:30pm
• Mingle with singles and enjoy the company of new people in a fun and relaxed atmosphere while volunteering on-site for some great causes
• Tickets are $15 in advance and $20 at the door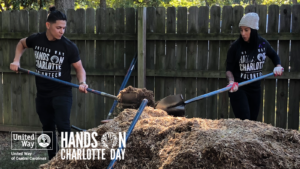 Saturday, April 13 | Hands On Charlotte Day
Presented to the community by Wells Fargo
• Signature community service event of United Way's Hands On Charlotte for more than 25 years
• 700+ volunteers will serve in neighborhoods throughout Charlotte, giving back to local nonprofits and schools through a day of service
• Choose from family friendly indoor and outdoor projects across eight volunteer sites
Saturday, April 13 | VolunBEERing™
• 3rd annual VolunBEERing™ event hosted by SHARE Charlotte
• Held at NoDa Brewing from 12-3pm
• Hands-on volunteer opportunities on-site
• Live music performance by Ellie Morgan Music
• The TIN Kitchen food truck will be on-site that afternoon
• NoDa Brewing Craft Beer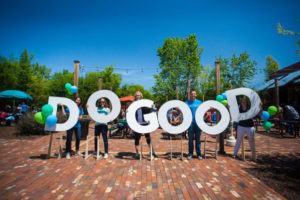 • DO GOOD by helping a variety of local nonprofits with pop-up hands-on volunteer activities while enjoying sips from one of Charlotte's best breweries. This event is fun for kids, friends and families (furry friends are welcome outside)!
BONUS: If you volunteer at Hands On Charlotte Day in the morning, you can enjoy a complimentary beverage at NoDa Brewing during VolunBEERing™ that afternoon!
DO GOOD Week Corporate Partners also include: Barings, Thompson Child & Family Focus, YMCA of Greater Charlotte
About SHARE Charlotte
We connect Charlotte to good! We make it fun and easy to invest in our community by providing a one-stop shop to connect with more than 400+ local nonprofits at sharecharlotte.org. We also provide valuable business resources to our nonprofit partners. We believe by doing good, we create a stronger, happier Charlotte!
About United Way of Central Carolinas
United Way has always been about neighbors helping neighbors. Whether it's the needs of an entire neighborhood or simply the needs a family has for tomorrow, they're always working together with our community to improve economic mobility and ensure everyone has the opportunity to reach their full potential.