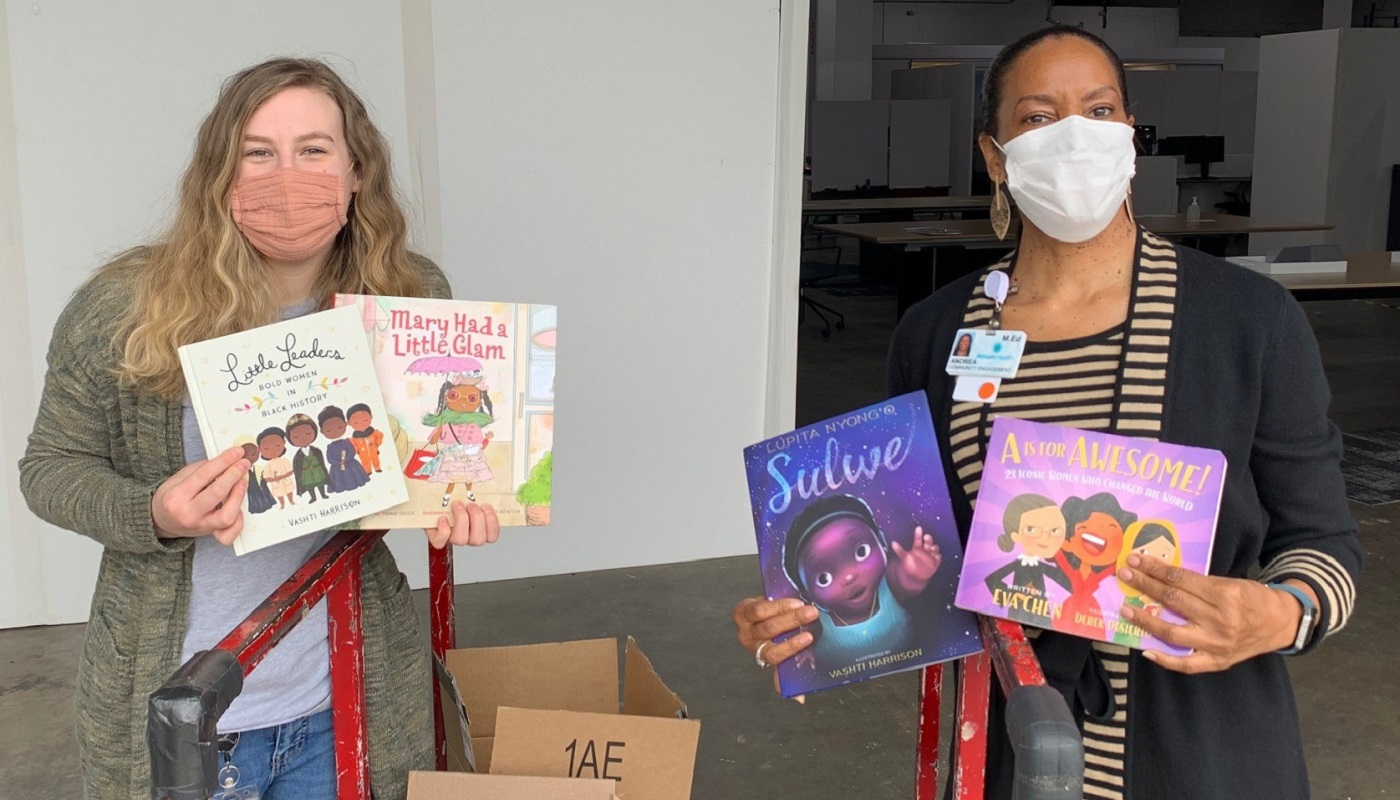 Atrium Health Volunteers Make an Impact During COVID-19 Crisis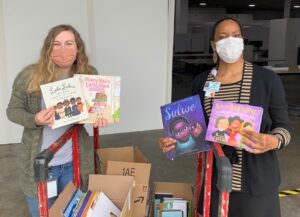 Volunteers serve a vital role in strengthening communities, assisting neighbors and advancing organizational missions, programs and services. Whether assembling hygiene kits for the homeless, organizing a food drive for the hungry or gathering school supplies for young children, volunteering has a positive impact on communities and those who lend their time and energy to help others.
The coronavirus pandemic undoubtedly has changed the way people are living, working and socializing—as well as volunteering. Amidst lockdowns and social distancing protocols that continue to evolve, organizations, companies and nonprofits are adjusting to the limitations of traditional, in-person volunteer activities.
A nationally recognized leader in shaping health outcomes through innovative research, education and compassionate patient care, Atrium Health sets an example in its commitment to community service, medical advances and mission to improve health, elevate hope and advance healing for all. With more than 70,000 teammates serving patients at 42 hospitals and over 1,500 care locations in the U.S., the nonprofit health system delivers quality care across the Charlotte region.
Atrium Health's partnership with United Way of Central Carolinas spans over multiple decades, including support through employee giving campaigns and volunteer engagement activities. Teammate volunteerism through the Atrium Health Serves program has been a vital part of the health system's community engagement culture for many years.
Through volunteerism, Atrium Health is able to strengthen its partnerships with numerous community-focused nonprofits throughout the Charlotte area and surrounding counties. The health system understands the valuable contributions of these organizations and works in close partnership to support local communities, according to Lois Ingland, VP of community engagement and corporate responsibility at Atrium Health.
"We recognize how important community organizations are to the fabric of our neighborhoods and to the lives of the people who receive their services," Ingland said. "We are proud to report that our teammates volunteer nearly 50,000 hours each year, impacting over 350 community organizations."
In early 2020, Atrium Health shifted its traditional volunteer efforts in response to the COVID-19 pandemic. Nearly 200 teammates on Atrium Health's Community Engagement Council went straight to work organizing a "porch-drop" donation drive that yielded over 11,600 essential items (masks, wipes, hand sanitizer, toilet paper, etc.) for distribution to homebound COVID-19 patients. Additionally, the health system adapted its Kids Eat Free program at Atrium Health Union and Atrium Health University City by launching drive-thru events that have served over 22,000 people.
Beyond its own volunteer programming, Atrium Health has supported Second Harvest Food Bank's food distribution efforts during the pandemic by hosting 12 mobile food pantries at elementary schools. The drive-thru events have provided fresh meats, dairy, produce and groceries to over 1,600 families.
Atrium Health also helped the Salvation Army Christmas Center reconfigure operations to a drive-thru model to serve nearly 4,000 families through the Angel Tree program. Ingland said more than 350 Atrium Health teammates stepped in over five days to load gifts, direct traffic and provide joy to over 7,000 children and seniors during the holiday season.
"By working with our nonprofit partners, we figured out new ways to support them using COVID-safe measures," Ingland said.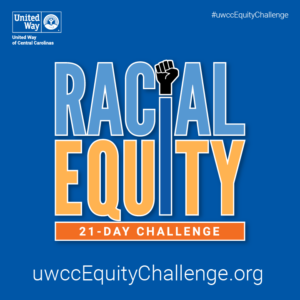 In January 2021, Atrium Health's community engagement included support of United Way of Central Carolinas' Racial Equity 21-Day Challenge. Launched on Dr. Martin Luther King, Jr. Day, the virtual learning journey aimed to help participants develop more effective social justice habits around issues of race, power, privilege and leadership.
Atrium Health joined the effort as an Equity Ally Sponsor of the Challenge with over 600 teammates engaging with content and resources during the 21 days—reading articles, listening to podcasts, watching videos and experiencing personal reflections.
"The Racial Equity 21-Day Challenge was such a unique and meaningful way to honor and support the legacy of Dr. Martin Luther King, Jr.," Ingland said. "Atrium Health is the lead sponsor of the Charlotte-Mecklenburg MLK National Holiday Celebration; however, with no parade this year, the Challenge offered a new and innovative way to celebrate this National Day of Service."
Dr. King's commitment to serving others was an essential element of the Challenge, with call-to-action opportunities benefitting area nonprofits and programs around childhood literacy, homelessness and food insecurity. Virtual and socially distanced service projects included donation drives for children's books by Black authors, socks and hygiene items for local shelters and non-perishable food to support local pantries. To make participation easy and convenient for teammates, Atrium Health set up multiple donation sites of its own and collected over 6,500 items for local nonprofits.
"Both aspects of the Racial Equity 21-Day Challenge were very important to us. The opportunity to impact literacy and reading levels by providing books to children with characters that look like them was something our teammates eagerly embraced," Ingland said. "And, we are always seeking opportunities to help the homeless population and impact food security. Collecting socks, blankets, hygiene items and food provided our teammates a way to make a difference without traditional, in-person volunteering."
This story was included in a Charlotte Business Journal special section highlighting corporate volunteerism, printed in April 2021.