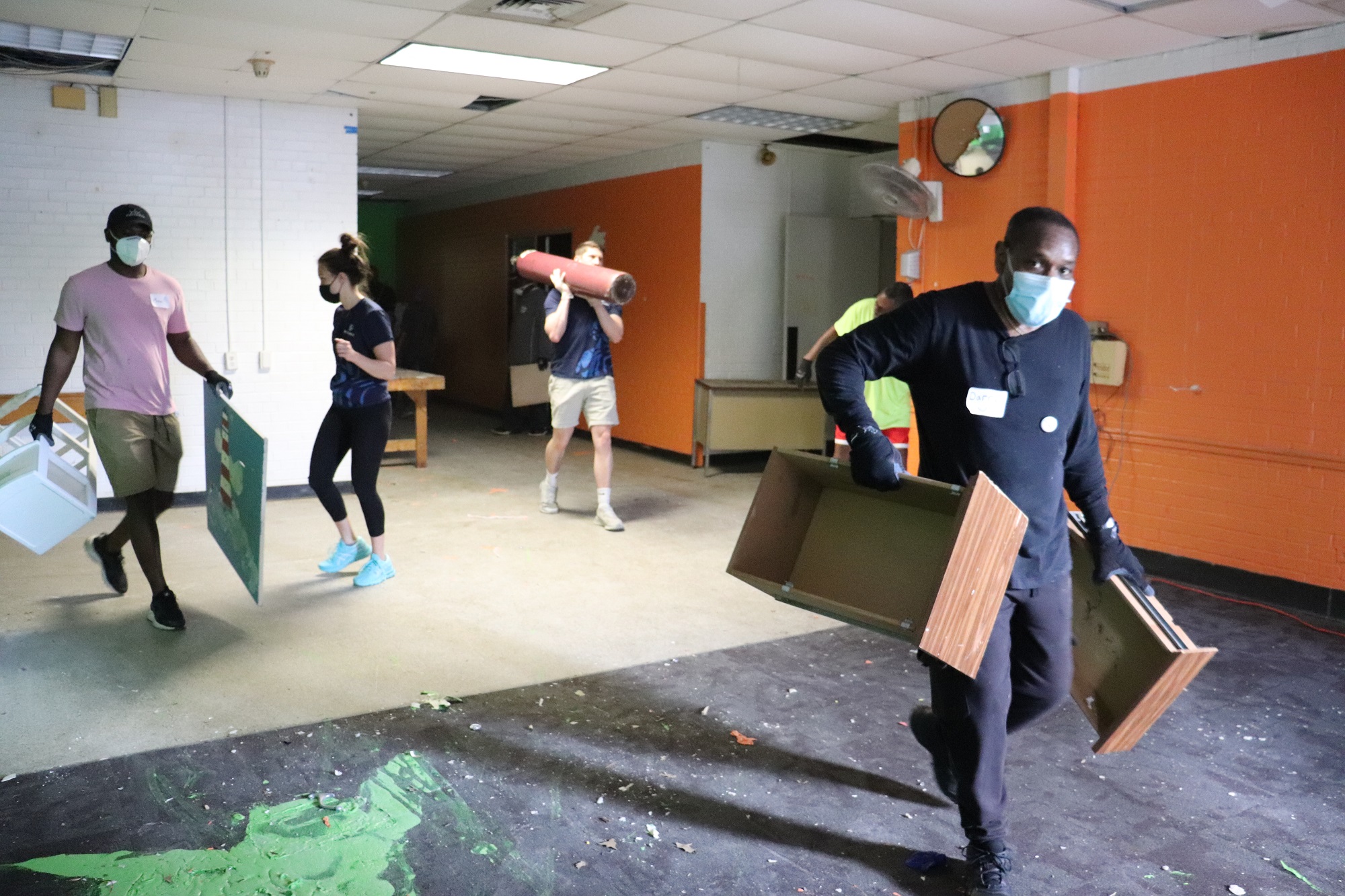 Volunteers Support Neighborhood Transformations on Live United Day
On Saturday, the sun was shining, music was playing and more than 100 volunteers were smiling and chatting as they got ready to spend their morning doing work in the community. To wrap up National Volunteer Month, United Way of Central Carolinas organized Live United Day, presented by Lowe's, which consisted of a few volunteer projects across Charlotte neighborhoods.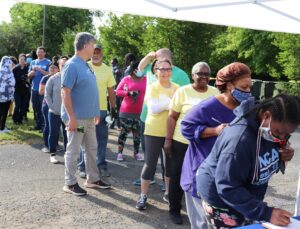 The largest project took place in Lakeview, where the goal was to clean out an old preschool as well as an old elementary school that will eventually be transformed into the Lakeview Economic Mobility Hub.
With all hands on deck, the two dumpsters provided were filled to the brim with debris and trash from the schools in about an hour.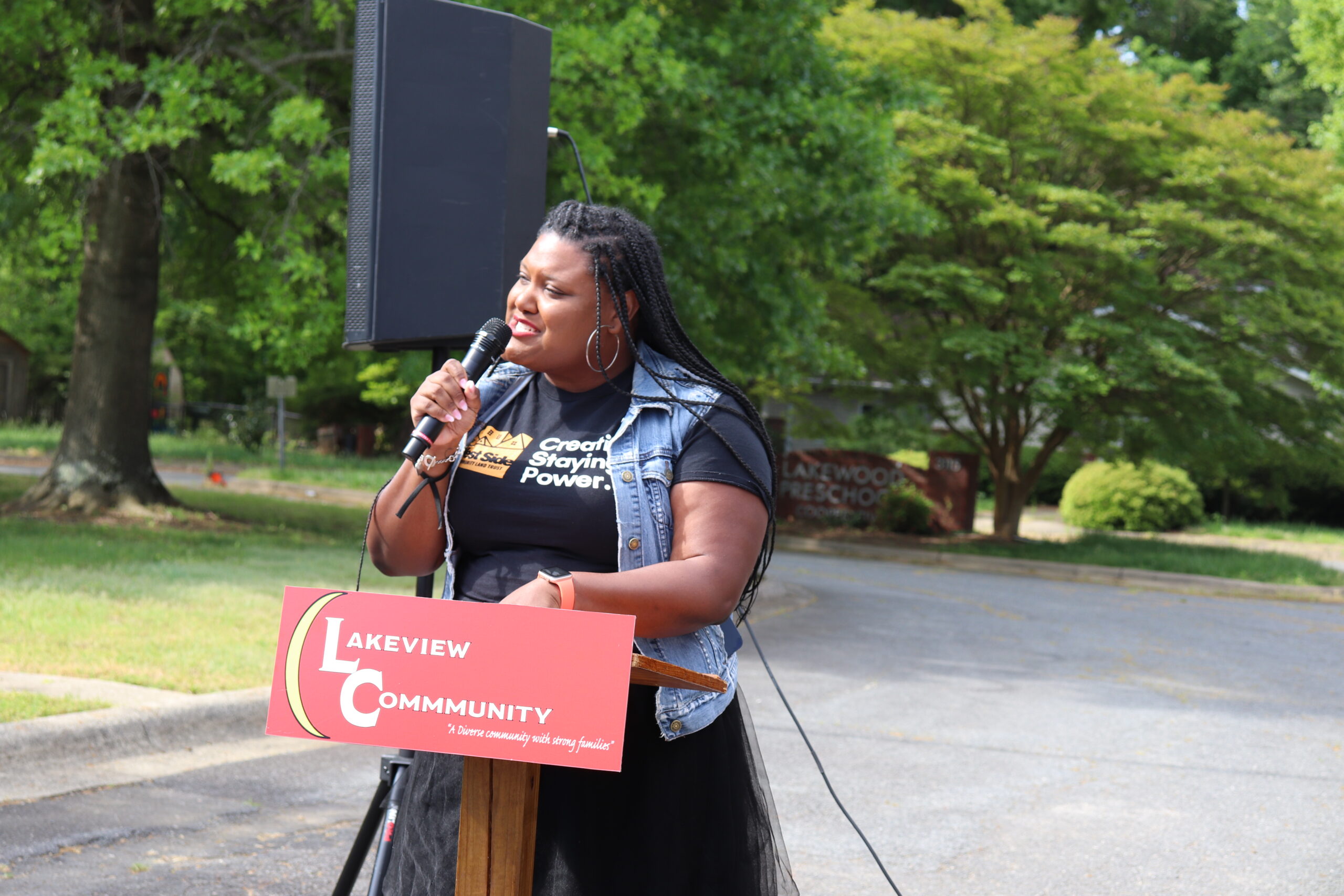 "Starting as a vision of resident leaders to transform a vacant and dead space to a thriving mecca of opportunity for neighbors, the Lakeview E-Hub will one day be owned and managed by community members – complete with community supports, vocational training & job opportunities, a delicious café, a promenade of small black-owned businesses, an urban farm, financial and healthcare institutions, state of the art technology, intentional gathering spaces, and an innovative children's center," said Charis Blackmon, Executive Director at West Side Community Land Trust and board member of the Lakeview Neighborhood Alliance.
"We are starting with cleaning, but today is really a celebration of our reclamation of space. Today is about the creation of history, and today is about the advancement of what's possible when community members define their own solutions," she said.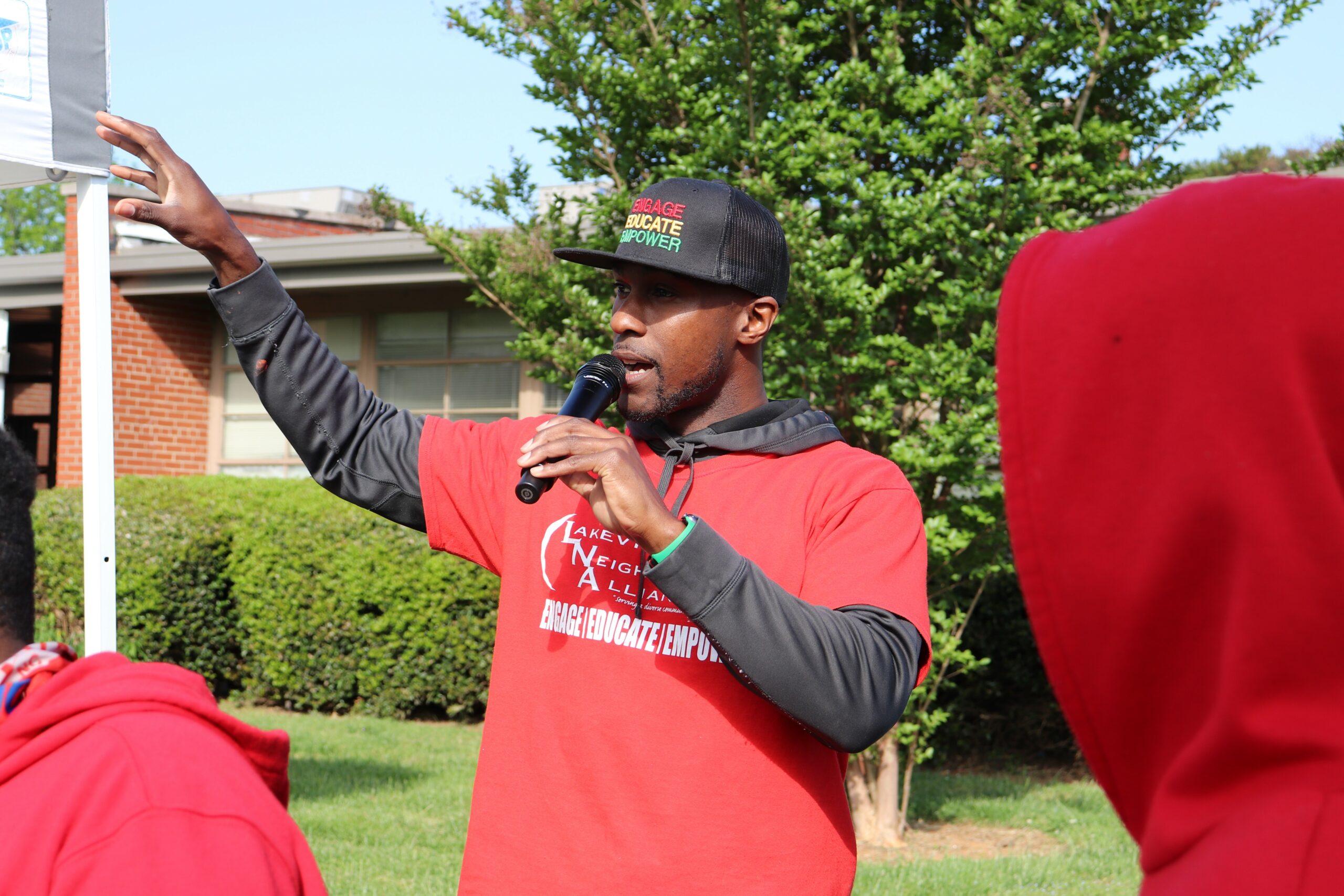 More than half of the volunteers at this project were Lakeview residents, who came together to support the project in their home community. Other volunteers included groups from Faith Memorial Baptist Church, the West End Community Land Trust, United Way and Equitable Foundation, whose recent investment in United Neighborhoods is helping change the trajectory for more than 5,900 residents who live not only in the Lakeview community, but in Renaissance West and Grier Heights.
Those that attended Live United Day in Lakeview were led and motivated by Jamall Kinard, Lakeview Neighborhood Alliance executive director, whose ongoing dedication and commitment to Lakeview is an inspiration to all.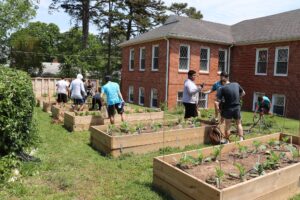 Another project took place in Camp Greene, where volunteers worked to improve a community garden, landscaped in the surrounding area and collected trash along the sidewalks in the neighborhood. Residents from Camp Greene volunteered for this project along with a youth group from Ridge Church in Matthews, NC.
United Way funds and guides place-based efforts by working with lead partner agencies, like Lakeview Neighborhood Alliance, in each community to determine what residents need and how to achieve their goals. Learn more about United Neighborhoods here.