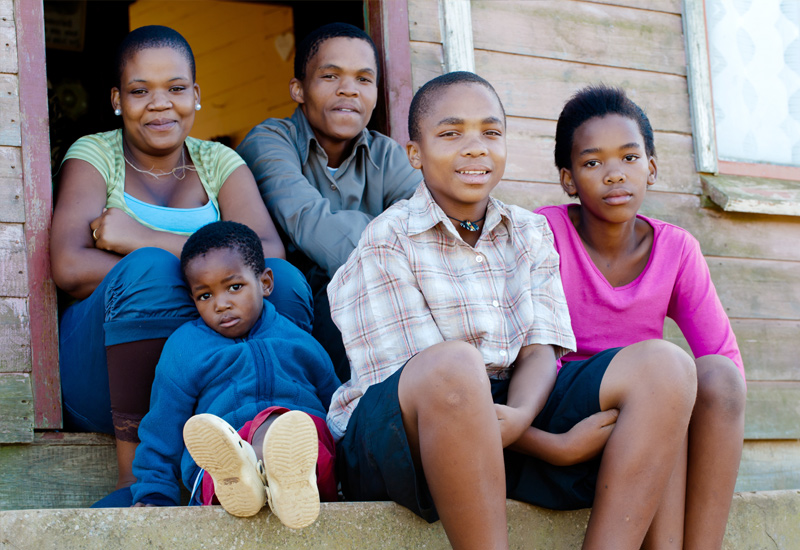 Turning Adversity into Advocacy in the Fight Against Housing Insecurity
Growing up, I knew that I wanted to help people. I didn't know how, but I knew that I wanted to help the folks in my community. I grew up in a very low income household, receiving public benefits. I stayed in subsidized housing most of my life and even stayed in shelters during parts of my youth. Those experiences really impacted me and gave me a desire to help the people around me – the underserved and underrepresented. Later in life, I decided to go to law school and become an advocate for those who couldn't or didn't know how to speak up for themselves. 
I started my career as an attorney with Legal Aid of North Carolina, which is the largest nonprofit law firm in the state and provides free advice and representation in civil matters to low-income individuals in all 100 counties. I started in the Concord office of Legal Aid which services Cabarrus, Stanly and Union County where I primarily represented survivors of domestic violence seeking protective orders or emergency custody as well as subsidized housing tenants who were facing eviction.  
In 2018, I was recruited to do housing work exclusively at the Legal Aid office in Charlotte, which recently had been awarded a grant from Mecklenburg County to expand their eviction work due to the affordable housing crisis. The housing unit in Charlotte primary does eviction defense, representing folks who are getting evicted, those with subsidy or fair housing issues, and tenants living in homes with repair concerns. 
I loved what I did at Legal Aid; the majority of clients were Black women who reminded me of the women in the community I grew up in. By the time I left Legal Aid, I was managing the unit and am so proud of what the unit has accomplished, making a difference in hundreds of lives by preventing and delaying evictions. 
By the time a client applies for assistance, they're likely already several months behind in their rent. They've applied for financial assistance and have likely been denied. They've received notice from the landlord to vacate and they have nowhere to go. The reality is if Legal Aid is unable to help a client, they are probably going to end up homeless. What I mean by that is a mom and her three kids are going to end up sleeping on pallets at her grandma or aunt's house because they lost their housing. Legal Aid is a critical partner in addressing the housing crisis, but the work is very reactive. There is still a huge gap between folks that need legal assistance and those that receive it.  
I came to United Way of Greater Charlotte with the intention to do more preventative work. My role as Director of Housing Solutions within the A Home For All initiative has given me the opportunity to do preventative work while remaining committed and involved in helping the community. 
There are so many great efforts already being done in Charlotte and A Home For All gives us the opportunity to improve the work while uplifting individuals with lived expertise and including those who are going to be most impacted by the work. Being a part of A Home For All gives me the chance to help individuals like those from my childhood community. While my role is to lead the Implementation Plan, it really will be a collaborative effort of the City of Charlotte, Mecklenburg County, nonprofits and community stakeholders.
I am thrilled to have joined such an incredible team of deeply dedicated individuals and look forward to making a difference for people in need in our community.   
O'Shauna Hunter is the Director of Housing Solutions for A Home For All at United Way of Greater Charlotte.