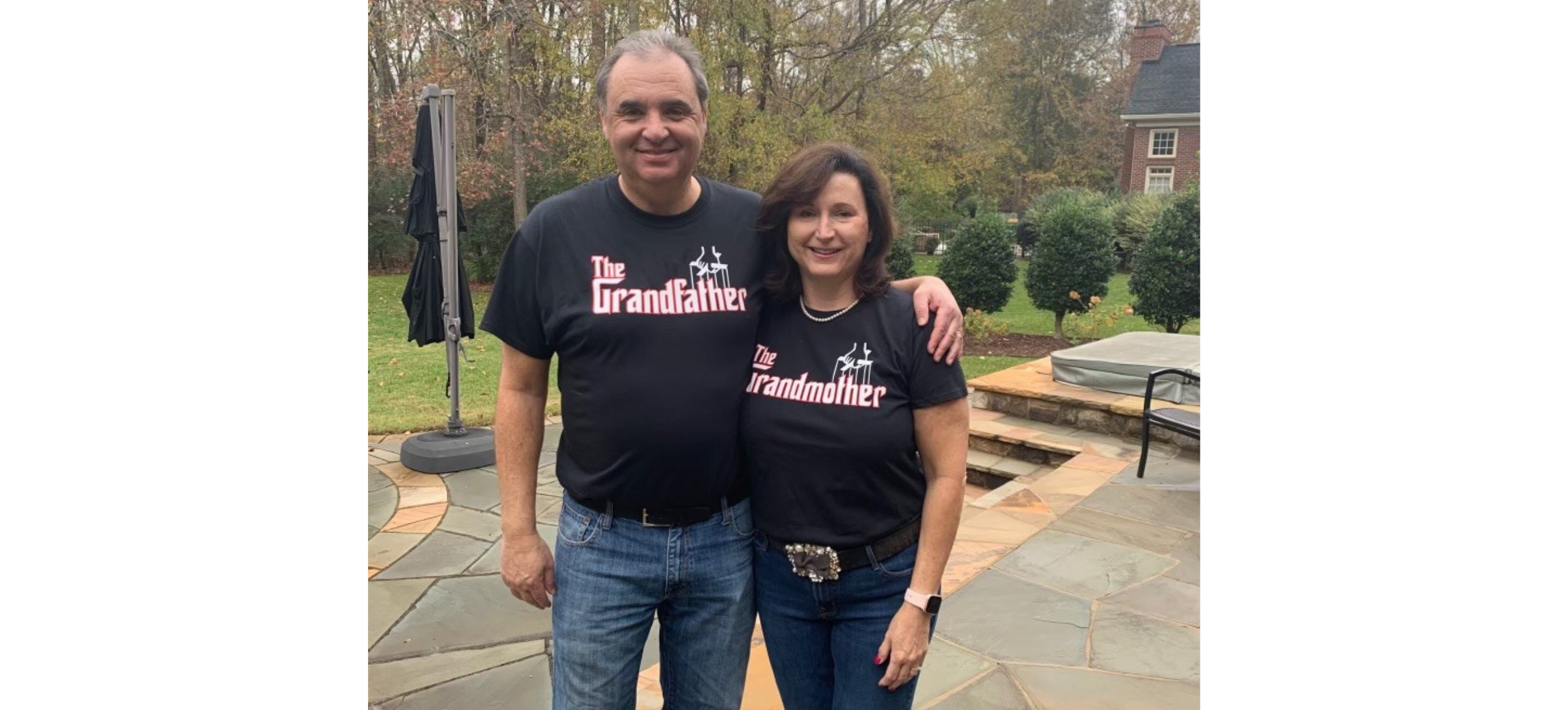 Tocqueville Society Spotlight | Moira and Dwight Jacobs
United Way of Greater Charlotte's Tocqueville Society recognizes a select group of change-makers with an unsurpassed dedication to making a positive impact in the Charlotte region. The Tocqueville Society is comprised of civic and business leaders whose vision for our community is matched by their generosity. Donors who contribute unrestricted gifts of $10,000 and above are recognized within the Tocqueville Society.
ADT Society members Moira and Dwight Jacobs believe all students have the right to receive a quality education and are committed to helping programs that are focused on economic mobility. Dwight's current role on the board of Community in Schools and Moira's work as a third grade teacher have given them perspective on what needs to change in order advance economic mobility in Charlotte communities.
United Way's major gifts team recently caught up with Moira and Dwight to learn how their involvement in the community has led to supporting United Way for 10 years.
What inspires you to give back to the community?
Our giving starts with our faith. We truly believe in being involved by helping our neighbors and valuing the importance of education. We were blessed to be raised by families who modeled and taught us these values. It is pure joy to help other people!
What do you see as the most urgent needs of the Charlotte community?
We see how the lack of upward mobility and access to a quality education has challenged Charlotte for decades. These gaps have been exacerbated by the pandemic.
DWIGHT: As a board member of Community In Schools, I see the data and hear the stories which back up these gaps every month. As leaders and as a community, we need to acknowledge these gaps and willingly share our resources: time, money, and maybe most importantly, our social capital to improve the lives of others with less access.
MOIRA: As an educator, I believe we should attack the issues that prevent upward mobility by working together to address the multitude of issues faced by both children and families. It needs to be a whole solution. That makes solutions more complex but it is what is required.
How is your family involved in philanthropy?
We attend events together as a couple and as a family, and talk about what we experienced. It was important to us as we were raising our now adult children to talk about and model giving of both treasure and time, while building personal relationships.
Why do you choose to support United Way of Central Carolinas at the Tocqueville level?
DWIGHT: I was a loaned executive for the United Way in Greensboro about 30 years ago. I learned very early that United Way is an efficient and effective giving organization. They had me from day one.
BOTH: We believe in what United Way does and who it supports, so we give because of the consistency and the client-centered approach United Way has towards grant-making. We know that United Way is a good steward of our funds – getting the most support to the people who are the most at-risk.