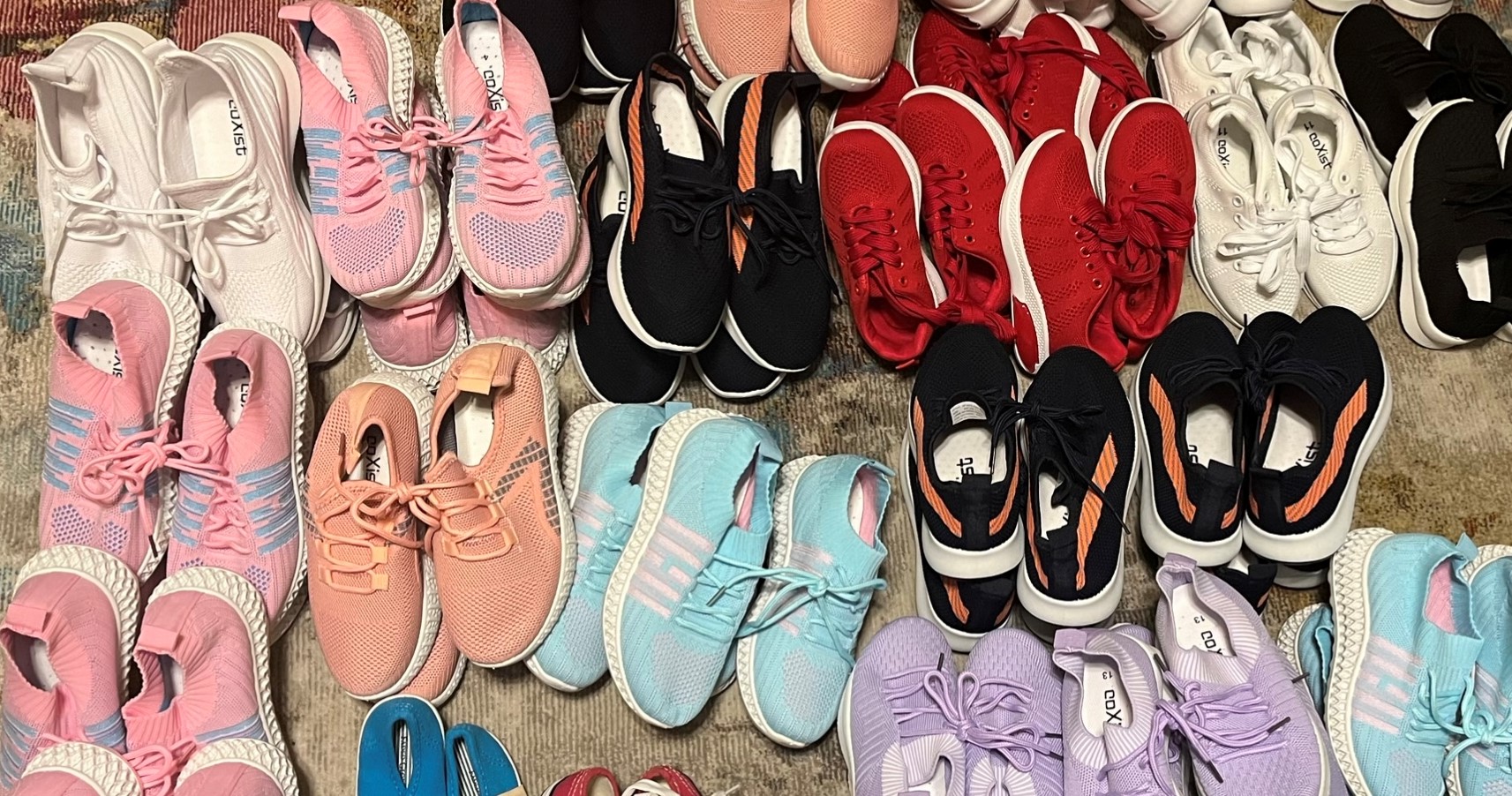 Building a Brighter Future for Youth and Families in Cabarrus County
By Taylor Mabrey, Content Manager
When it comes to improving and enhancing lives in Cabarrus County, The S.T.U.D.I.O. and its programs for homeless individuals as well as its mental health services stand out among the rest.
The S.T.U.D.I.O. (The Simple Things You Do Inspires Others) is a part of United Way of Greater Charlotte's regional investment in Cabarrus County, which has a tailored strategy focused on improving residents' mental wellness.
Tecola Patterson founded The S.T.U.D.I.O. in 2018 after her days working at the Atrium Health Behavioral Center, where she would see patients treated and discharged back to a shelter, noting that a majority of that population was homeless.
"The S.T.U.D.I.O. started out just trying to track down the homeless population and provide them with the bare necessities like toiletries and different things like that. From there, we started doing food drives, clothing drives, and we did a lot of work in Charlotte for a couple years," Patterson said.
"Then COVID hit and a lot of different organizations within the community were pouring all of their resources and efforts into the Charlotte population. During that time we thought 'Well, we also know that we have a homeless population in Cabarrus County, so let's take our efforts back home.'"
Patterson began working with Dorene Player, one of her Board members, to host clothing drives where they partnered with local food trucks to serve the homeless community. Patterson and Player would pay for a certain amount of meals, and while the truck was providing food they would try to build a rapport with individuals and link them with different resources in the community. Over time, their target population has narrowed to focus on children.
"We now have a partnership with Cabarrus County Schools where we provide direct assistance to McKinney-Vento families, children within the school system that have been identified as homeless. We receive referrals from the school, and then we provide them with a broad range of services based on a family's individual needs," Patterson said.
Through this partnership, Patterson and The S.T.U.D.I.O. volunteers were able to provide tons of resources to the parents and their families. However, they realized a lot of the content was toward the family as a whole and not centering the students' needs in those difficult situations. There wasn't information available that focused on students' mental health and the different traumatic experiences children go through while being in a constant state of survival, leading to the creation of the new V.E.N.T. (Valuing Everyone's Need to Talk) program.
The V.E.N.T. program will be piloted through a partnership with A.L. Brown High School, a Kannapolis City school, with the goal to eventually spread it to all high schools in the county. In addition to offering group sessions with a mental health clinician, this program will offer access to resources and information for students, parents and teachers.
"The goal is to have a plan in place – even if a student hasn't received some type of diagnosis – if there are feelings of depression or sadness, issues with confidence building or self-esteem, or if someone is having different types of suicidal ideations," Patterson said.
"Having those plans in place will enable the child's support system to know what to do if or when the call to action is activated."
There are three other programs within The S.T.U.D.I.O.: System of Support (S.O.S.), Project Uplift (P.U.) and Young Entrepreneur Society (Y.E.S.). The S.O.S. program supports families with children that are enduring hardships, but are not classified as homeless. Their needs vary from solving issues with at-risk youth or needing school supplies to needing meal assistance, transportation, housing or other services.
Project Uplift is the main homeless initiative and it encompasses what Patterson and the volunteers do to connect with families in the community, including connections to emergency services, mental health resources, employment assistance and more. They conduct bi-weekly drives and perform street outreach to engage unsheltered individuals.
"We try to make sure our approach is person-centered. The blueprint kind of ends up being a blank slate because we want to make sure that we aren't applying one blueprint to everybody. Everything that led someone to the place to meet us is going to be different, it's going to look different," Patterson said.
The Y.E.S. program was created for children and allows them to shadow entrepreneurs at work, participate in workshops with hands-on activities, network if they have started a small business and attend an annual field trip to increase their exposure to various careers.
"Our approach is instead of asking them 'what do you want to be when you grow up?' we ask 'what do you want to be before you grow up?' and then giving them that opportunity to explore different things," Patterson said.
The funds from United Way are allocated for mental health services, and will be used to strengthen the V.E.N.T. program. In addition, the funding will support the group sessions offered, both in-person and virtual. Patterson also wants to incorporate hands-on learning and layering mental health education in there in a way that will engage students.
"We are putting together a basketball wellness camp, and there will be guest speakers taking part in that. The kids will have fun, but they'll also get that mental health component," Patterson said.
"Sometimes it is more appealing and the students receive it better when they're also doing something they enjoy rather than just sitting down in a chair and having someone throw words at them that they might not necessarily understand. We want to make sure we can touch different learning styles as well, because not everyone benefits from sitting in a chair and looking at diagrams. Some kids do better when they're in motion, being mentored or being coached."
As far as future plans for The S.T.U.D.I.O. go, Patterson thinks and dreams big. Aside from her plans to launch and expand the V.E.N.T. program, she has a goal to be able to offer immediate housing solutions for families and the McKinney-Vento youth. These youth are considered unaccompanied, and she wants to have housing solutions in place whenever the youth graduate from high school, to make sure they are supported.
"If they don't have support anywhere else, they know that they would have it in The S.T.U.D.I.O.," Patterson said.
Another goal is to acquire a space for the Y.E.S. program, with individual rooms like a kitchen, a gym, a recording studio and more where children could come for free to engage and interact with different career paths.
"It would be a safe space for youth to explore various things, let their minds wander and just be kids," Patterson said.
Learn more about how United Way is working with local nonprofits to address our community's economic mobility challenges.