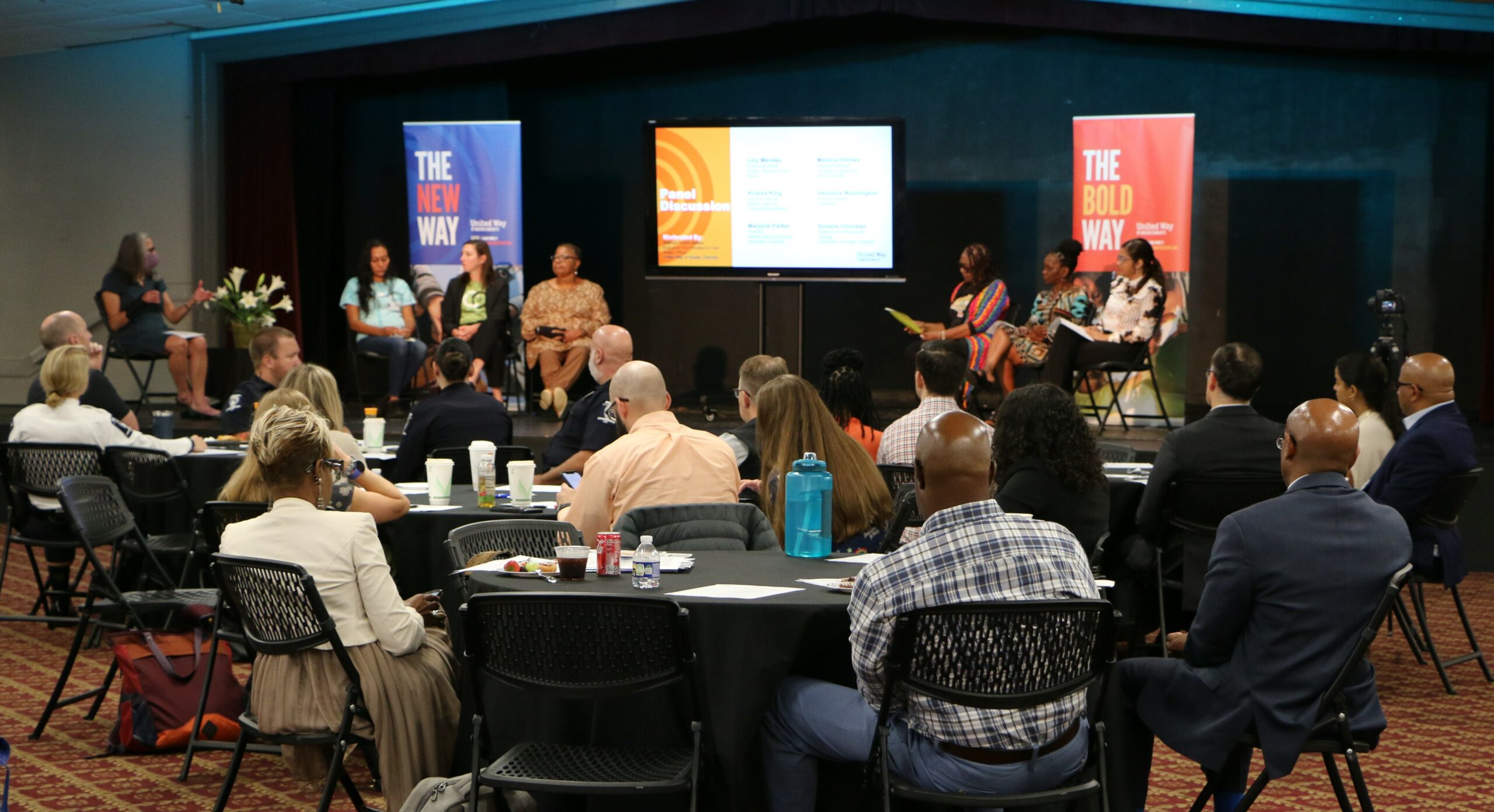 Charlotte is United for Lasting Change
United Way of Greater Charlotte is a convener, partner and innovator. United Way has been around for more than 90 years in the Charlotte region, constantly evolving its work in order to best serve the community. 
In the past decade, the city of Charlotte was deemed 50th out of America's 50 largest cities for economic mobility, meaning if you are born into poverty, you will likely remain in poverty. This ranking goes hand in hand with the current housing crisis in the Charlotte region as well, where homelessness is far too common and affordable homes are scarce.
United Way has seen Charlotte's challenges vary throughout the years, always coming up with new solutions as they arise, but today's challenges cannot be solved alone. United Way sets itself apart from other organizations because it knows that in order to create lasting, sustainable change, it is crucial to bring together a diverse and inclusive group of stakeholders and community members.
Through the power of partnership and collective efforts across Greater Charlotte, United Way has been able to transform how impact is made; the Unite Charlotte initiative supports grassroots nonprofit growth, the United Neighborhoods initiative empowers residents in neighborhoods to use their voices to bring resources to their communities, the Regional Investments support community-specific impact strategies and through A Home For All, Charlotte leaders and community stakeholders are coming together to address housing instability and homelessness.
Each of these initiatives shows that United Way leans on the community–nonprofits, residents and community members, government officials, City of Charlotte, Mecklenburg County, individuals with lived experience, donors and corporate leaders–for a greater impact because the power of collaboration far exceeds the sum of individual efforts. With a variety of individuals and organizations comes a variety of resources, funding, knowledge and expertise, leading to more informed decision-making when it comes to creating lasting change in the community.
United Way's collaborative approach to improving economic mobility and advancing racial equity across Greater Charlotte ensures that decisions and efforts being made genuinely reflect residents' and community members' visions for healthier and more thriving communities.
Learn more about United Way of Greater Charlotte.