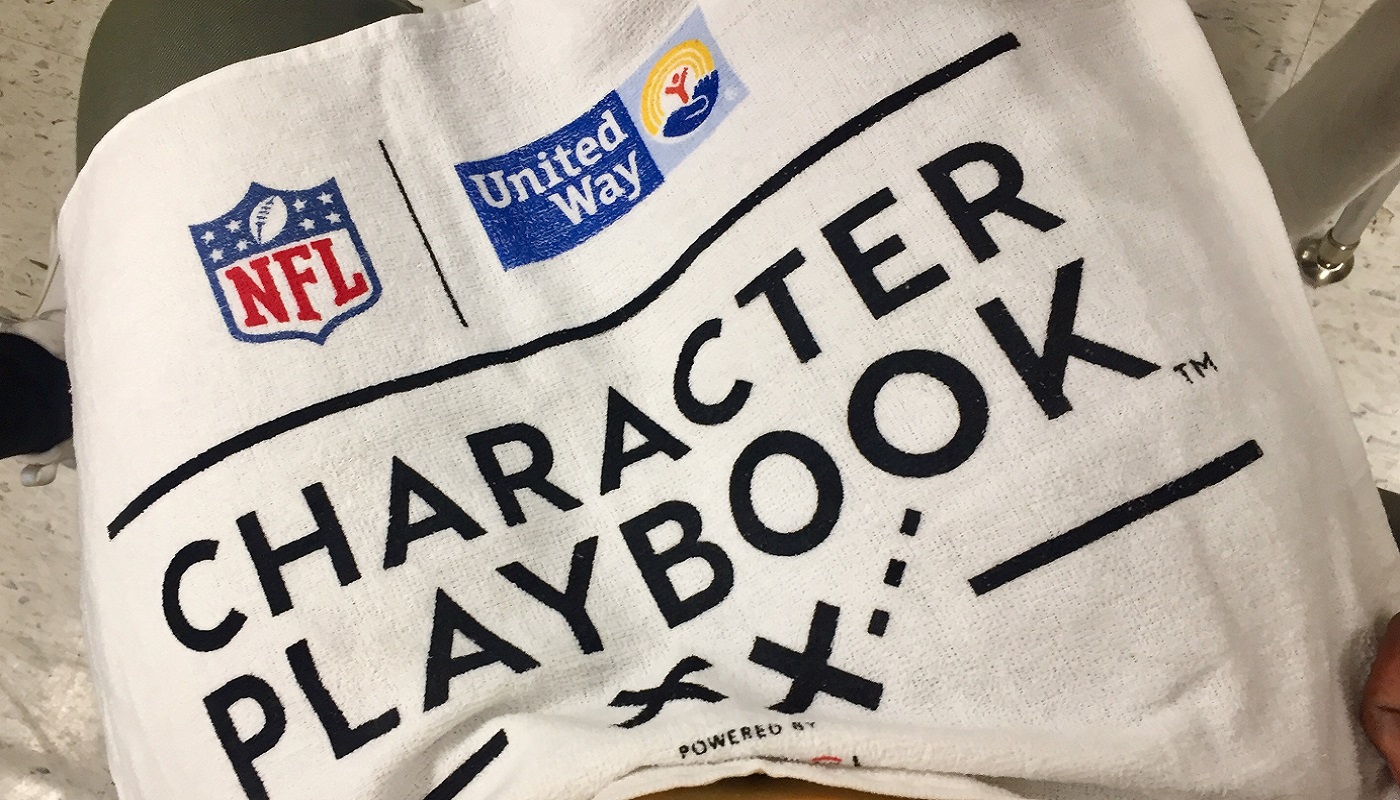 Carolina Panthers Player Chris Manhertz Talks Character Building, Mental Wellness with Local Students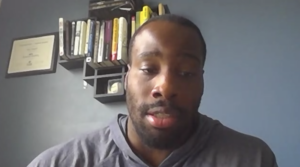 While continuing to practice social distancing and remote learning, hundreds of students across the Carolinas got to hear from Carolina Panthers tight end Chris Manhertz about character building and maintaining mental wellness during a special Character Playbook Virtual Classroom Drop-In. Hosted by EverFi, in partnership with the Panthers and United Way of Central Carolinas, more than 400 participants joined Manhertz on the live video conference on May 15, 2020.
Character Playbook is a national partnership between United Way and the National Football League designed to bring character education into schools. The innovative digital program powered by EverFi helps students cultivate and maintain positive relationships through adolescence and into adulthood.
In fall 2016, United Way of Central Carolinas and the Panthers teamed up with Charlotte-Mecklenburg Schools and Cabarrus County Schools to kick off Character Playbook in 17 schools. The program since has expanded to more classes in existing schools as well as other schools in additional counties in the Charlotte region.
Comprised of interactive digital modules that cover real-life scenarios, Character Playbook helps students analyze the influences on their thinking and behavior, resolve conflicts in a positive manner and step in to help friends and peers.
During the virtual event with students, Manhertz participated in a Q&A session and shared lessons he's learned in his life about conflict resolution, having good character and embracing failure.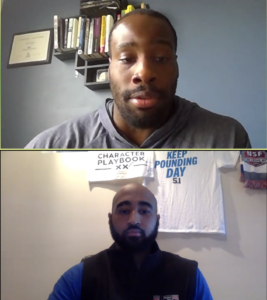 Q: What does character mean to you, and what do you think having good character means?
Manhertz: I think character embodies everything that you are as an individual. It spans into your makeup and the certain traits that you have that leave a lasting impression on other people. Certain traits that describe my character—I know that I'm a hard-working person and I know that I'm a reliable person.
Q: If you could, what advice would you give your middle school self?
Manhertz: Don't be afraid to fail. Don't be afraid to take that chance. I could look back into times in my life, especially the time I'm at in my life now with playing football, if I didn't take that chance I probably wouldn't be here. I would encourage everyone to embrace failure and to not be afraid of taking that chance.
Q: When you get mad or upset, what do you do to calm yourself down?
Manhertz: I kind of remind myself why I started to begin with. It kind of puts a lot of things into perspective in terms of what my 'why' is and staying focused on that goal and who I'm doing it for—whether it be my family, whether it be people that believe in me or whether it just be for personal goals that I have for myself.
I take pride in keeping a good circle around me, a tight-knit group of trustworthy, supportive people. Having that network of good people around you is good as well.
Q: What is your go to method to resolve conflict?
Manhertz: I personally meditate. It's the most effective thing that has worked for me. I picked up the habit maybe two years ago and it's kind of challenging at first in terms of getting to a place where you're not thinking about anything and you're kind of disconnecting yourself from the world, from certain stressors and just from life. Meditation is definitely a good habit that I use to counter that.
Q: Do you have any advice on how to stay confident in yourself?
Manhertz: Self-talk is extremely important. I can recall moments in my career, whether in practice or whether running a route and dropping a ball that I know that I've caught a million times, running back to the huddle and telling myself, 'Come on, Chris. You've got this.'
Q: Do you have a set routine each day?
Manhertz: I'm just a creature of habit by nature. My routine obviously is altered a little bit due to the situation we're in regarding the pandemic, however, I just simply tell myself not to allow this situation to really hinder what I usually do. In terms of waking up around the same time, studying my playbook at the same time, going to work out—just filling those blocks and staying consistent so that once things are normal you're not missing a beat.
Q: Where is the first place you will go once COVID-19 is under control and social distancing is over?
Manhertz: The barbershop for sure.
We thank the NFL and Panthers for investing in our youth and we're excited to watch Character Playbook continue to grow and make a positive impact. Learn more here.