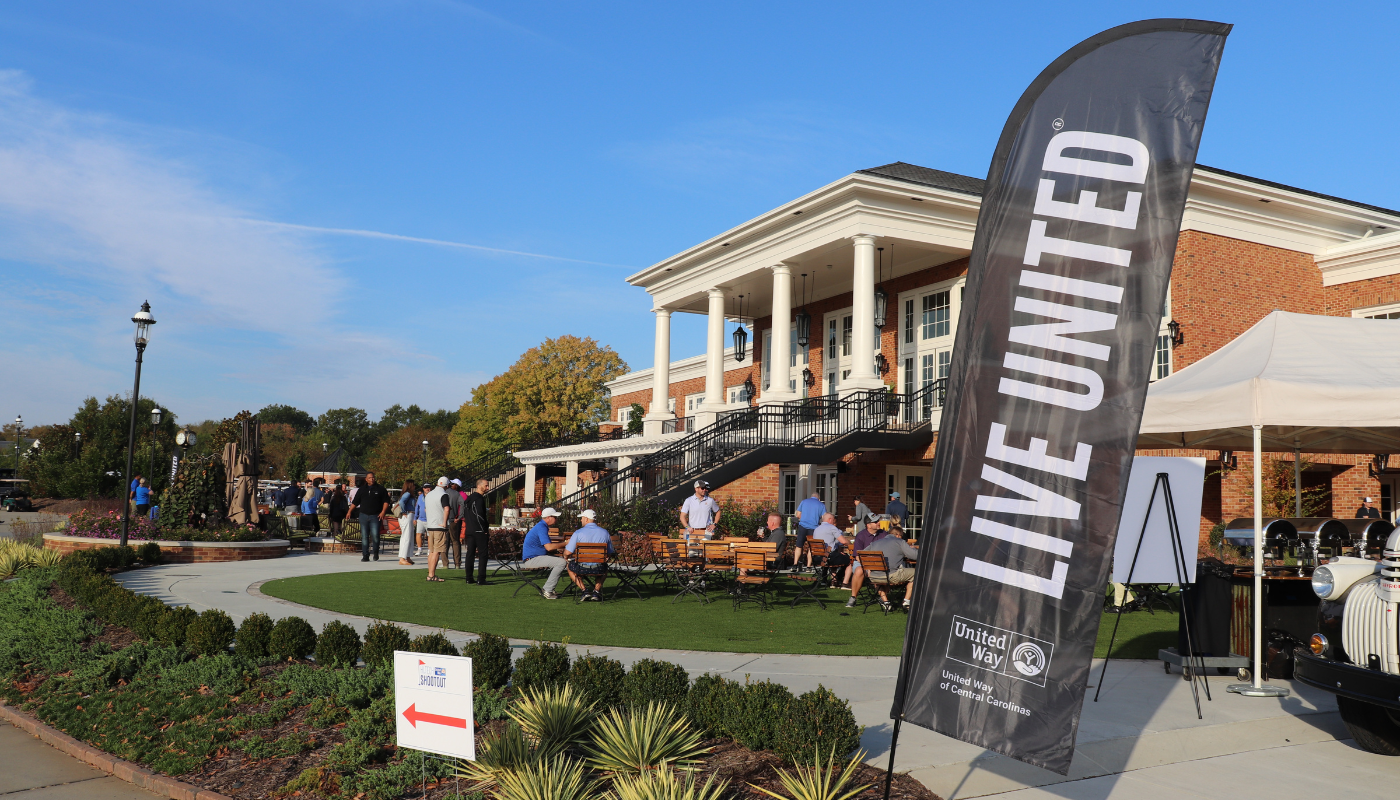 United Way Hi.Tech Shootout Raises $758,000 for Charlotte Region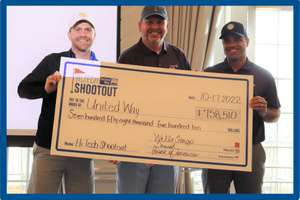 United Way of Central Carolinas, in partnership with Bank of America, Truist, and Wells Fargo, raised $758,510 for the Charlotte region. Special thank you to our title sponsors Synechron & World Wide Technology. This year's tournament attracted 160 golfers to heat up the greens and enjoy a bit of friendly competition among players representing nearly 40 technology vendors and our three host banks.
Hi.Tech Shootout is the single largest golf fundraiser for any United Way in the country – raising a total of over $18 million for United Way of Central Carolinas over the past 20 years.
2022 EVENT WINNERS
Congratulations to this year's victors!
North Course:
First Place | Bob DeCarlo, Jack Miller, Steve Turner and Joe Johnston
Second Place | Donald Klemack, Ty Cobb, Steven Sherck and Brett Williams
Third Place | Michael Yeary, Kiet Pham, Dae Lim and Sean Newcomb
Closest to the Pin | Ty Cobb
Long Drive | Dae Lim
South Course:
First Place | Jeff Dube, Amanda Mohan, Ron Nelson, Robert Simsic
Second Place | Gray Clark, Rob McAloon, Ken Myer and Derek Owens
Third place | Rob Capwell, Brian Miller, Pam Pulliver and Mitch Tate
Closest to the Pin | Mike Hirsch
Long Drive | Todd Purser
THANK YOU TO OUR SPONSORS
CO-TITLE SPONSORS
Synechron and World Wide Technology
PLATINUM SPONSOR
Sirius and Dell Technologies
GOLD SPONSOR
AT&T
SILVER SPONSOR
EY, Randstad Technologies, Ab Initio, HPE and HCL
INDIVIDUAL TEAM SPONSOR
Vertafore, OpenText, NetApp, Lexmark, Citrix ,Veracode, nCino, ePlus Technology, Inc. and Ring Central, Capco, Infosys, Cognizant and Shaw Systems
INDIVIDUAL HOLE SPONSOR
Kforce, Beacon Hill Technologies and Pegasystems
HOLE IN ONE SPONSOR
F5 and Deloitte
PAVILION SPONSOR
OpenText, IBM, Appian and GoldPoint Systems
BREAKFAST SPONSOR
e-Cycle, Inc.
PUTTING CONTEST SPONSOR
Artech
VIP RECEPTION SUNDAY PREMIUM SPONSOR
Beacon Hill Technologies
HOSPITALITY HOLE SPONSOR
MATRIX
VIP RECEPTION SUNDAY SUPPORTING SPONSOR
McKinsey & Company
DRIVING RANGE SPONSOR
Nutanix
CLOSEST TO THE HOLE
AFS and Vision Starburst
LONG DRIVE SPONSOR
Synthesized