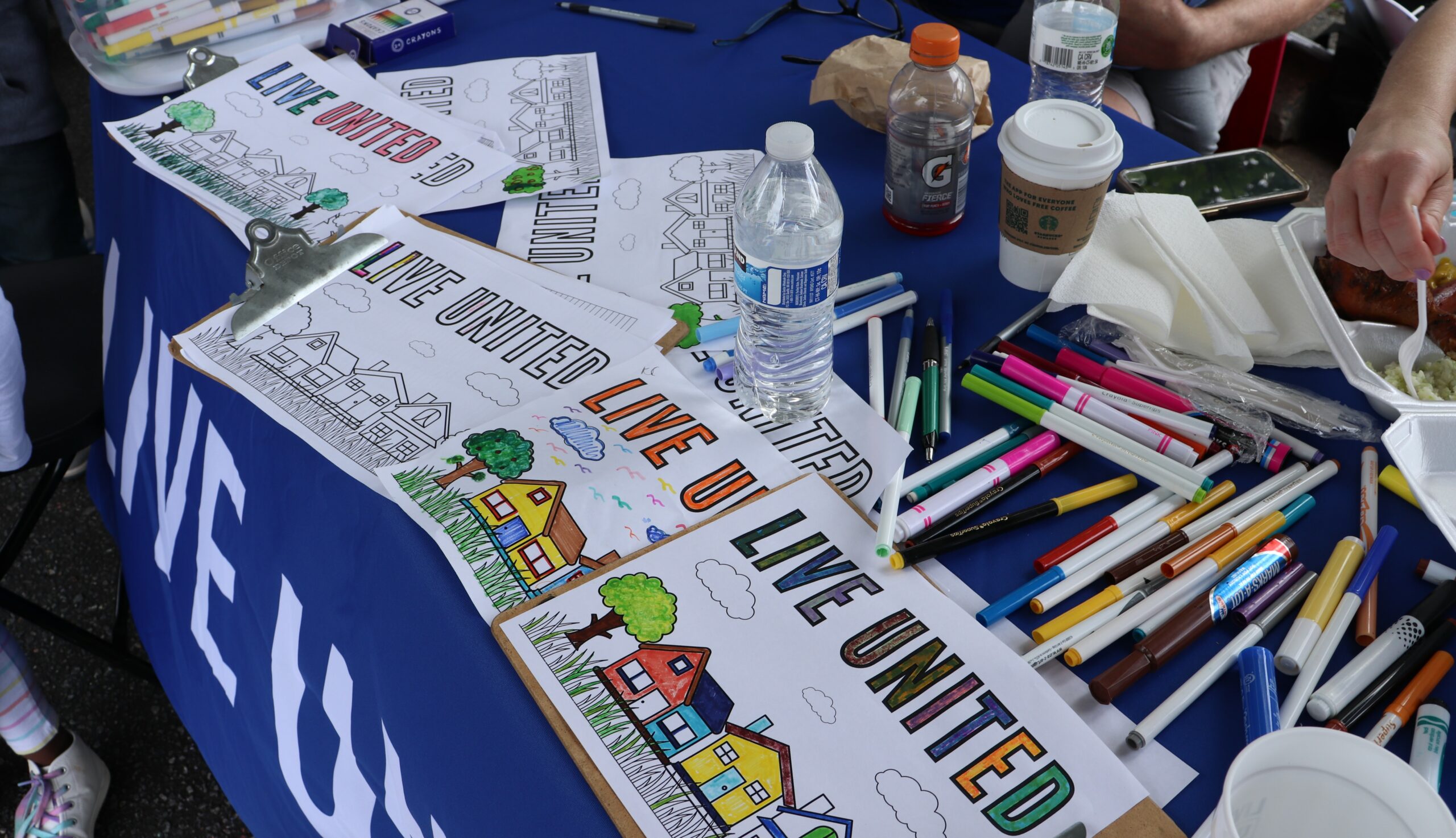 Volunteers participate in community-led projects On Live United Day
To wrap up National Volunteer Month, United Way of Greater Charlotte organized Live United Day, presented by Lowe's, which consisted of four volunteer projects across Charlotte neighborhoods.
More than a hundred volunteers gathered Saturday, April 29, across three locations in Grier Heights, Lakeview and Camp Greene and in Hidden Valley on Saturday, May 6 to participate in community-led projects.
Each volunteer project is identified by residents and led by that community. United Way supports each community by rallying volunteers to participate in bringing residents' vision to life.
The largest event was held in Lakeview, where residents and volunteers worked together to clean up the grounds at their future Economic Mobility Hub (E-Hub). Executive Director of Lakeview Neighborhood Alliance Jamall Kinard kicked off the event by sharing how Charlotte was ranked last in economic mobility in 2016 and how the Lakeview zip code specifically, 28208, is the most impoverished zipcode in Charlotte.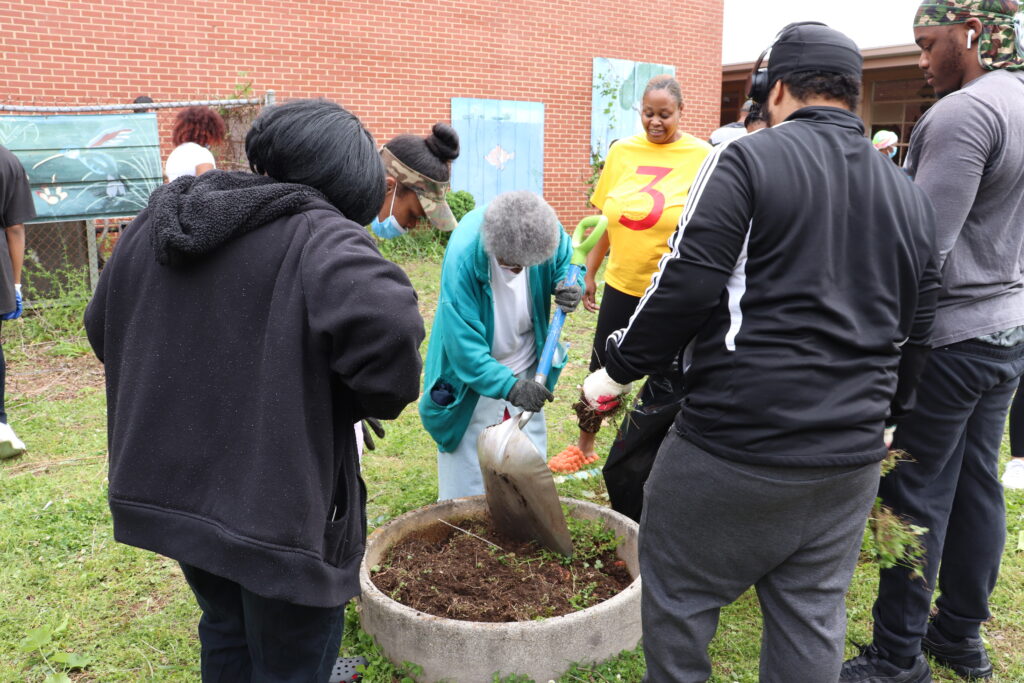 Kinard described the E-Hub, previously Lakeview Elementary School, as "full of legacy and full of history" before motivating the crowd to begin the grounds cleanup.
Residents of all ages pitched in as they cleaned out the greenhouse, disposed of old furniture, removed fallen branches, pulled weeds and swept away clusters of old soil. Many hands make light work, and within 30 minutes, three dumpsters were filled and everyone enjoyed lunch together.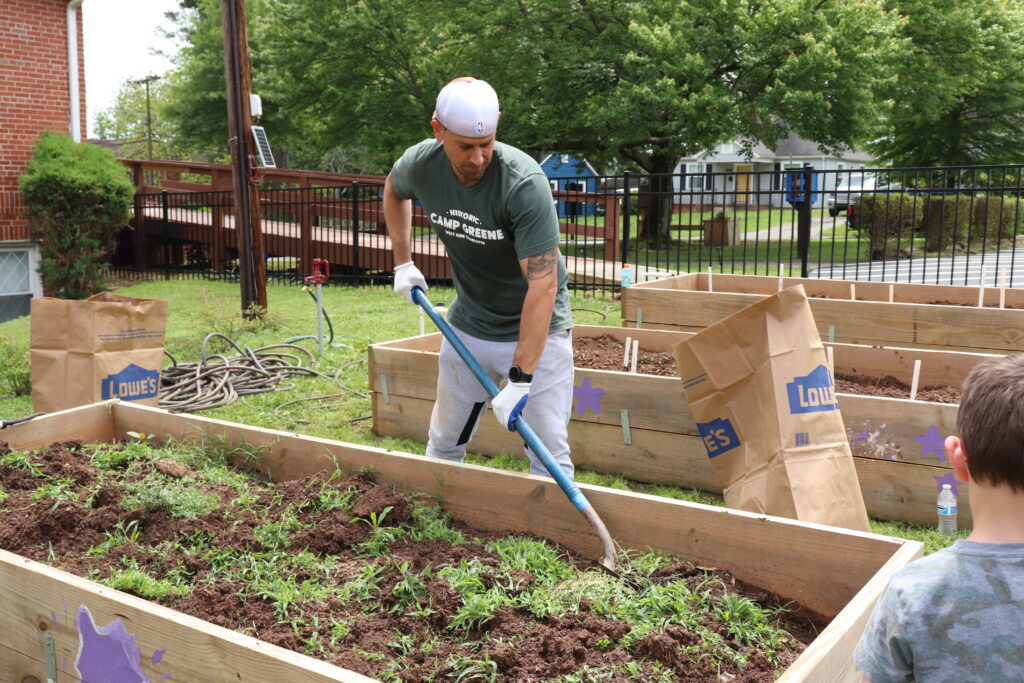 In Grier Heights, volunteers assisted in beautification projects at the Grier Heights Community Center and other sites around the neighborhood by clearing weeds, bagging leaves and putting out new mulch.
Volunteers and residents in Camp Greene set their community garden up for success by clearing weeds, adding new soil to the garden beds and planting lots of tomatoes, squash and zucchini.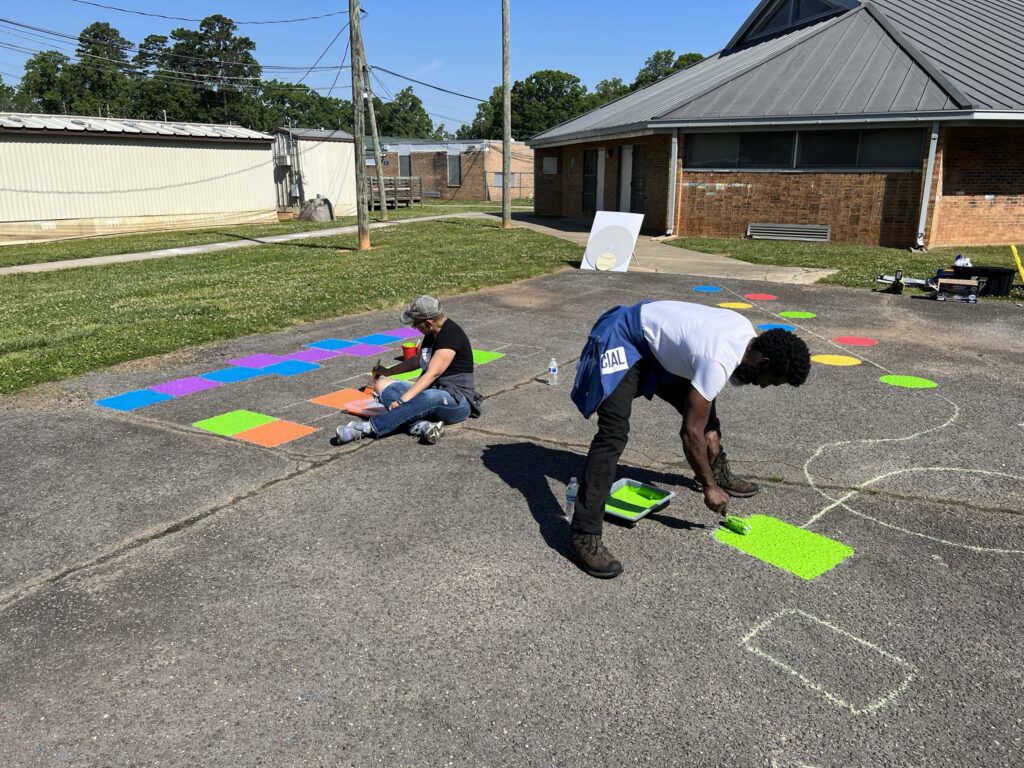 At Hidden Valley Elementary School, volunteers helped set up tables and chairs for a literacy fair, built a new seating area at the front of the school, pressure washed sidewalks, pruned back bushes and painted designs and games on a blacktop behind the building.
United Way funds and guides place-based efforts by working with lead partner agencies, like Lakeview Neighborhood Alliance, CrossRoads Corporation, Freedom Communities and LifeProject in each community to determine what residents need and how to achieve their goals. Learn more about United Neighborhoods here.