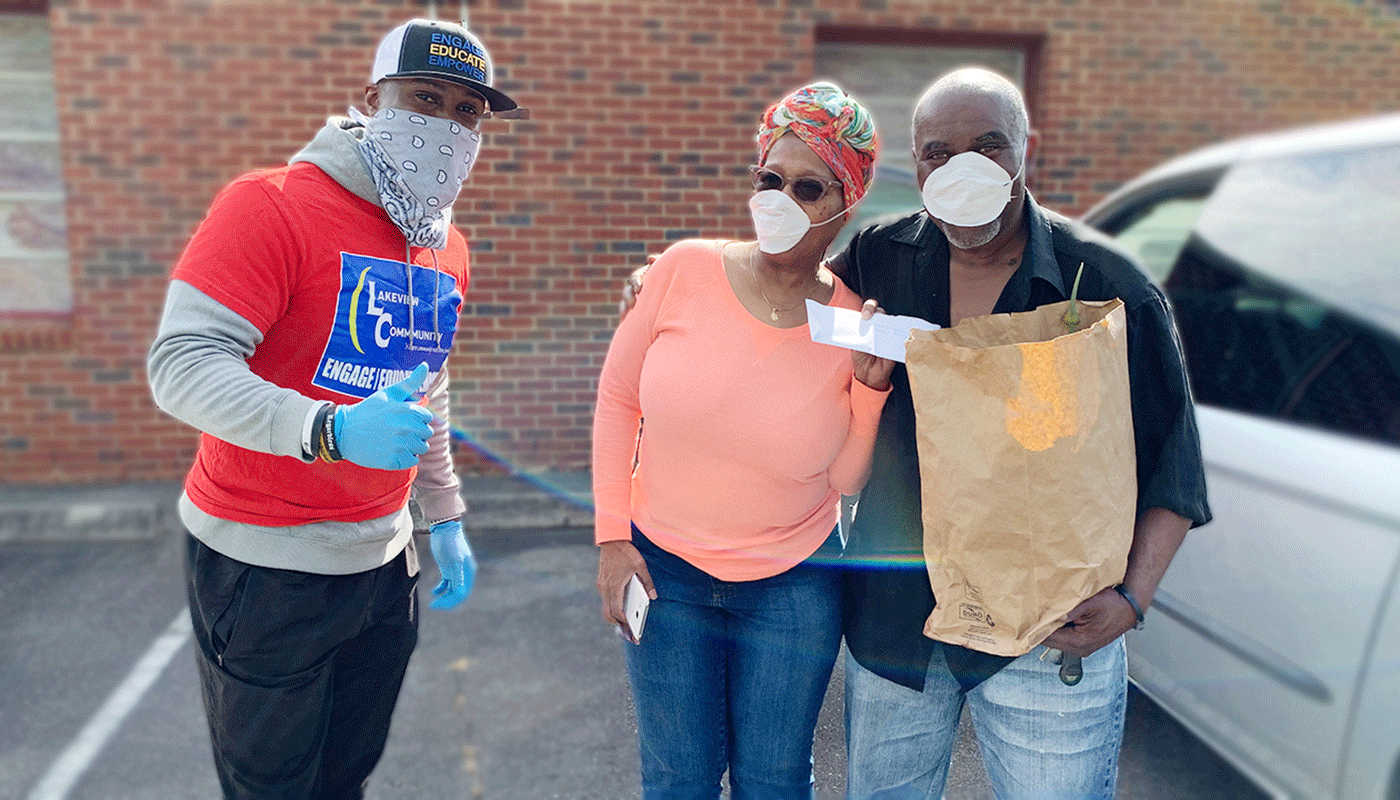 United Way Welcomes Charlotte's Lakeview Community into United Neighborhoods Expansion
A strategy implemented four years ago by United Way of Central Carolinas to change the odds for people living in Charlotte-Mecklenburg's most disinvested communities will expand in 2022, further supporting resident-driven revitalization efforts that improve economic mobility for children, individuals and families.
Launched in 2017 in the Renaissance and Grier Heights communities, United Way's United Neighborhoods will welcome the Lakeview community as its third focus neighborhood in the coming year. United Neighborhoods is a place-based, holistic strategy that drives deep neighborhood transformation—from preparing children to enter school ready to learn to helping families become financially stable and find affordable housing.
"We believe in the impact of United Neighborhoods and feel it is the right time to deepen our investment in the strategy and our community as part of our commitment to improve economic mobility and advance racial equity," said Laura Yates Clark, United Way President and CEO. "The Lakeview neighborhood has reached the stage where it has the capacity and leadership needed to grow upon this work. Those closest to the issues are best equipped to advance solutions, and we're proud to stand with Lakeview and other neighborhoods to help drive revitalization efforts."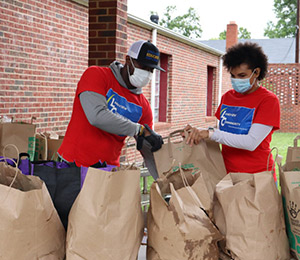 United Neighborhoods is part of United Way's annual community investment initiative and supports a long-range vision to assist nonprofit organizations working to address the Charlotte region's most daunting social challenges. To date, United Neighborhoods has invested $2.4 million to support revitalization work in Renaissance and Grier Heights, along with early-stage revitalization efforts in six additional neighborhoods.
"A big thank you to United Way of Central Carolinas for the opportunity to be the third main neighborhood in the United Neighborhoods program. This is a true example of what it means to 'Make History Now, Together,'" said Jamall Kinard, executive director of Lakeview Neighborhood Alliance. "I believe that investments like this will ultimately lead to the greater Charlotte community being what we ought to be—a community where truth and justice are celebrated, strong individuals and families are cultivated and unjust systems are dismantled and reformed."
United Neighborhoods works with a lead 'community quarterback' organization in each neighborhood to fund agencies, provide technical assistance and guide efforts toward building thriving communities that benefit multiple generations. Lakeview Neighborhood Alliance, a United Way Unite Charlotte partner and a previous recipient of the United Neighborhoods block-building grant program, will serve as the community quarterback in Lakeview.
"Dr. Martin Luther King Jr. once said what affects one of us directly affects us all indirectly. He said, 'I can never be what I ought to be until you are what you ought to be. And you can never be what you ought to be until I am what I ought to be. This is the interrelated structure of reality,'" added Kinard. "United Way making the socially conscious decision to share power and be who they ought to be—a backbone organization for historically marginalized neighborhoods like Lakeview—has enabled Lakeview Neighborhood Alliance to be and sustain who we ought to be—a Community IMPACT (Individuals Making Progress And Change Together) Organization. And it has enabled residents to be who they ought to be—engaged, educated, empowered and positioned for economic mobility."
United Way offers flexible, unrestricted grant support to community quarterbacks, which engage residents and community leaders to identify support services and recommend funding for nonprofits serving their neighborhoods. In addition to operational funding, United Way provides training, resources and convening opportunities for agencies to grow capacity, strengthen leadership and build resiliency.
"United Way of Central Carolinas continues to re-imagine and promote what active, engaged and informed philanthropy embodies," said Tiffany Capers, executive director of CrossRoads Corporation for Affordable Housing and Community Development, Inc., the community quarterback in Grier Heights. "Responding to the community is more than just providing charity to address the needs people have, it is also responding to the policies and philosophies that result in people having needs in the community. Without United Way, CrossRoads Corporation would not have the operational support to revitalize multiple aspects of the Grier Heights community to create lasting change for its residents."