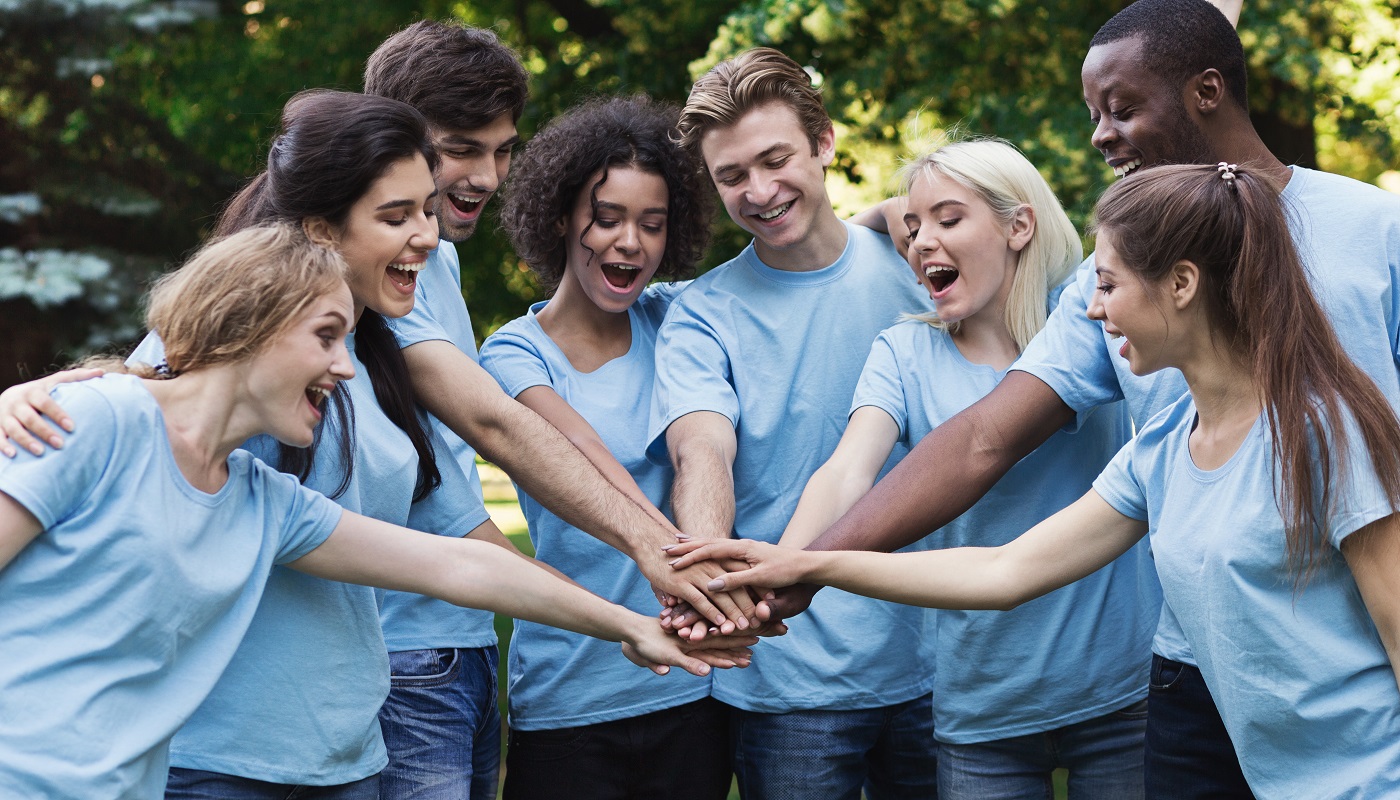 Ernst & Young and Wells Fargo Lead by Philanthropic Example
It's no surprise to business leaders that engaged employees make better team members. Increasingly, people want to work for companies and organizations that give back to the community.
Businesses that implement a workplace volunteer program give employees a chance to meet like-minded professionals, develop new skills and find meaning and value in helping their neighbors in need. Not to mention there are a plethora of social and mental health benefits employees gain by taking part in meaningful volunteer activities.
For some companies, employee engagement gets a boost with large-scale volunteer initiatives – from quarterly service days to month-long volunteer programs.
With a passion for giving back to the communities they serve, both Ernst & Young and Wells Fargo are two leading companies engaging their employees through unique volunteer experiences.
Ernst & Young Builds a Better Working World
Community engagement is embedded in Ernst & Young's culture and is integral to how the company builds strong teams, engages employees and lives out its values every day. Being socially responsible takes commitment from all levels throughout the organization, which is why Ernst & Young emphasizes this at all stages of its employees' careers.
"Ernst & Young's purpose is building a better working world," said Malcomb Coley, managing partner for Ernst & Young's Charlotte office. "Our people share this sense of purpose—it starts with the work we do for clients and extends into the communities where we live and work."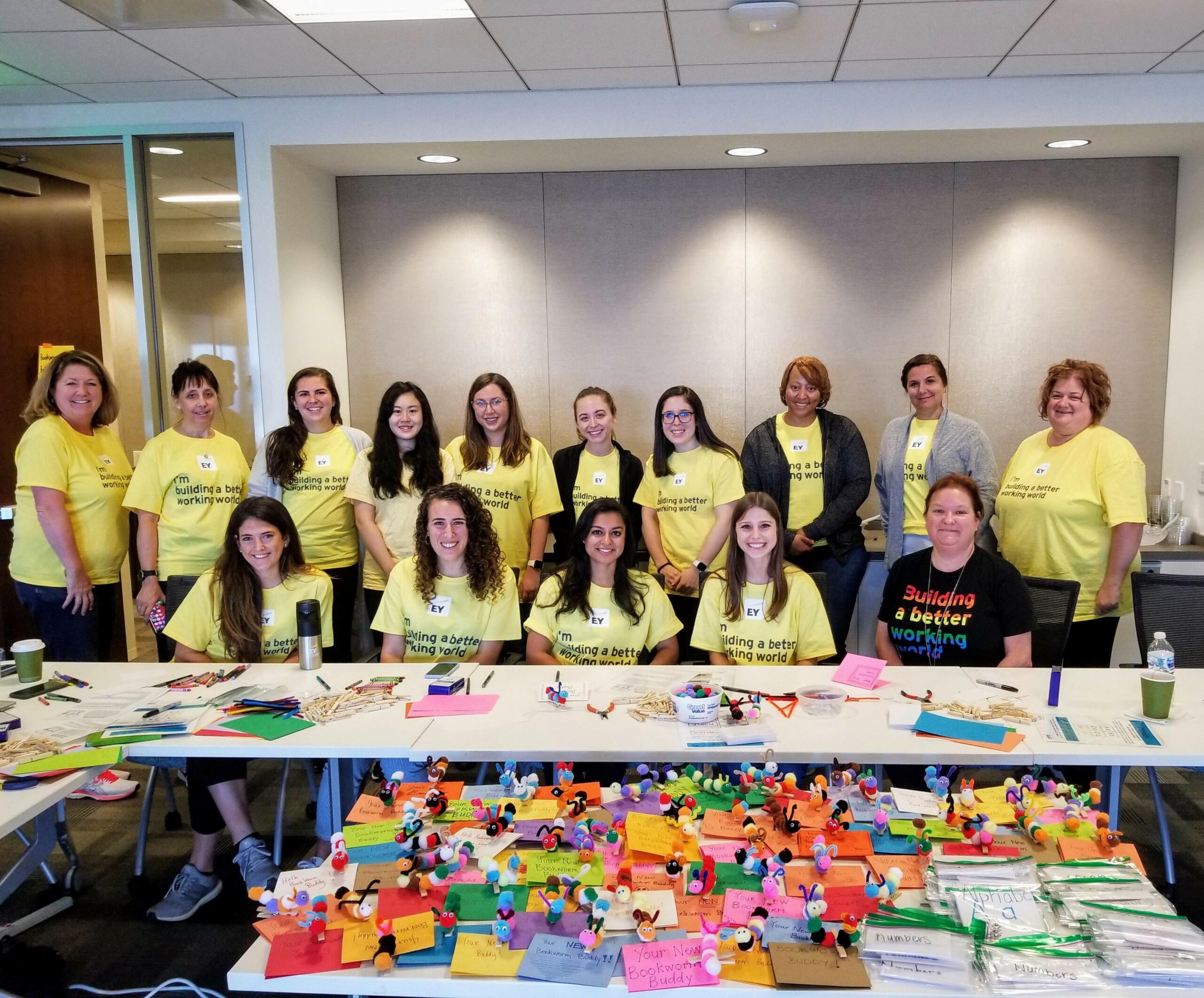 The annual EY Connect Day is the company's largest signature volunteer program held on a single day, where Ernst & Young employees in Charlotte and across the Americas are encouraged to lend a helping hand in the community. Since the first EY Connect Day in 2010, Ernst & Young professionals have logged more than 770,000 volunteer hours strengthening communities across the Americas.
In 2019, approximately 700 of Ernst & Young's Charlotte office professionals donated more than 2,700 volunteer hours to 28 different organizations across Mecklenburg County. Beneficiaries of their time and talents included schools, community centers and nonprofits, many of which are United Way agency partners.
United Way is one of EY Americas four corporate responsibility focus organizations, receiving a differential investment from employees through board participation, skills-based volunteerism and financial contributions.
"Ernst & Young supports United Way because their mission closely aligns with one of our EY Ripples Corporate Responsibility strategic areas of focus—supporting the next generation," Coley said.
Wells Fargo Creates Solutions for Stronger Communities
As one of the largest employers in Charlotte, with more than 27,500 people living and working in the region, Wells Fargo supports philanthropic efforts that offer innovative, long-term solutions to meet local needs. As announced last year, Wells Fargo's philanthropic strategy focuses in three areas: housing affordability, small business growth and financial health.
"Our team members are passionate about community engagement and using their skills and resources to help Charlotte thrive," said Kendall Alley, region bank president for Wells Fargo in Charlotte. "We have team members who are passionate about serving on nonprofits boards, building and repairing homes, tutoring in schools, providing financial literacy and hundreds of other volunteer activities."
Through a combination of nonprofit partnerships, volunteer activities and local investments, Wells Fargo employees consistently work to strengthen the community. In 2019, the company's greater Charlotte team logged nearly 165,000 volunteer hours.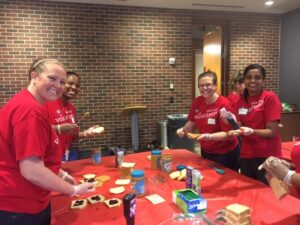 The company also introduced its Wells Fargo Community Care Grants program last year, allowing the opportunity for team members who volunteer and/or serve in external leadership positions to qualify for up to $2,000 in grants for eligible charities each year.
Wells Fargo has partnered with United Way for many large-scale volunteer events, including the company-wide Days of Caring which include a wide-range of activities that highlight various community causes and interests. These opportunities not only help employees stay engaged and build camaraderie, but also learn more about the needs within their own community.
"Volunteering provides different perspectives and can also shine a light on hidden issues," added Kellie Lofton, who chairs the Charlotte Wells Fargo Volunteers Chapter. "We know that many people who volunteer at one of these hands-on events will continue to volunteer with that nonprofit in the future."
See more stories about the significance of employee engagement in our Corporate Volunteerism special section published in the Charlotte Business Journal.