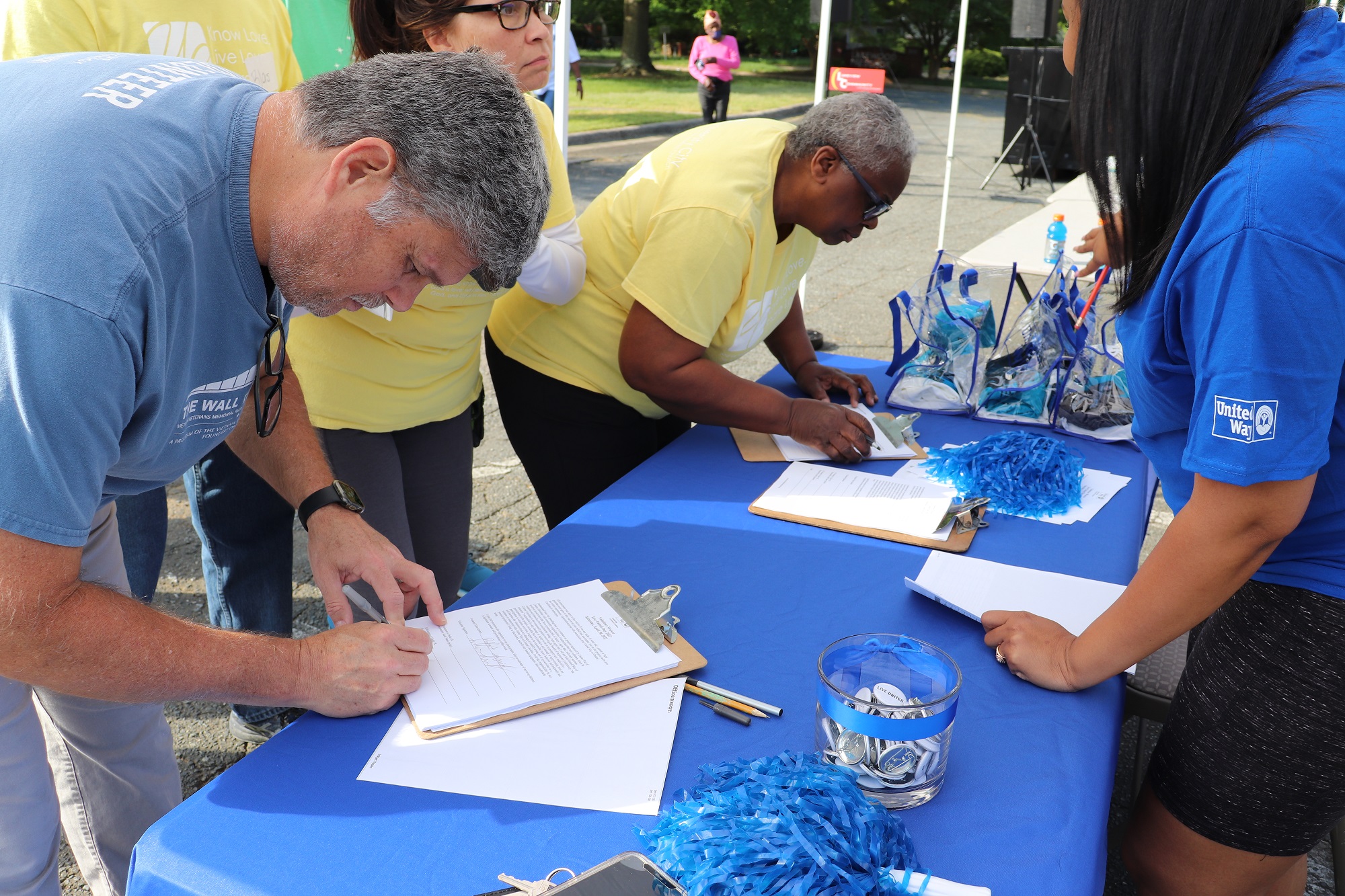 5 Ways to Get Involved with United Way
Supporting United Way of Greater Charlotte comes in many shapes and sizes. There are a variety of ways to get involved with United Way and help serve the communities in and around Charlotte, whether you are volunteering or hosting a workplace campaign.
Volunteer
If you are a hands-on person, then a service event might be an ideal way to show support for our work. United Way, along with our sponsors, hosts volunteer events throughout the year that you can join.
Join the MLK Call to Service in the winter, participate in Live United Day in the spring, in late summer you can be a part of Union County Day of Caring and you can join our Playground Build event in the fall. These are great opportunities to give your time all year long.
Racial Equity Board Training
Part of United Way's mission is to dismantle structural racism and other forms of oppression that have contributed to certain outcomes for individuals in Greater Charlotte. By dismantling these systems, we see the creation of more equitable communities where everyone thrives, no matter their situation.
Our Racial Equity Training is a three-day workshop available to Nonprofit Board Members that educates participants with necessary information and tools to have conversations about these issues and become allies in helping advance racial equity in their organizations.
Host a Workplace Campaign
With you or your organization's participation, you can educate your team and raise funds to help solve issues across the Charlotte region through a United Way campaign.
All you need to get started is a campaign toolkit – full of information about our work, community partners, and more. Plus, our team can provide additional campaign resources and support – from planning, to kickoffs, to wrapping up and everything in between. We look forward to working with you!
Host a Talk United Event
Members of our Tocqueville Society have a unique opportunity to support United Way by having meaningful conversations with others about our work through a Talk United gathering.
Hosting a Talk United event is a great way to unite your friends, family and coworkers around a table to discuss what's going on in the community and how your support helps. Learn more about the experience from past hosts and attendees.
Give
A simple way to show your support for United Way's work is to give. Your gift to United Way helps our work to fund over 100 nonprofit organizations in the community. When you give to United Way, you are helping fund community-vetted nonprofits dedicated to meeting the needs of families and individuals across the Charlotte region.
Whether you are giving a small donation, fulfilling a yearly pledge or sponsoring an event or project, your gift matters and it goes a long way.
Learn about all the ways to get involved.