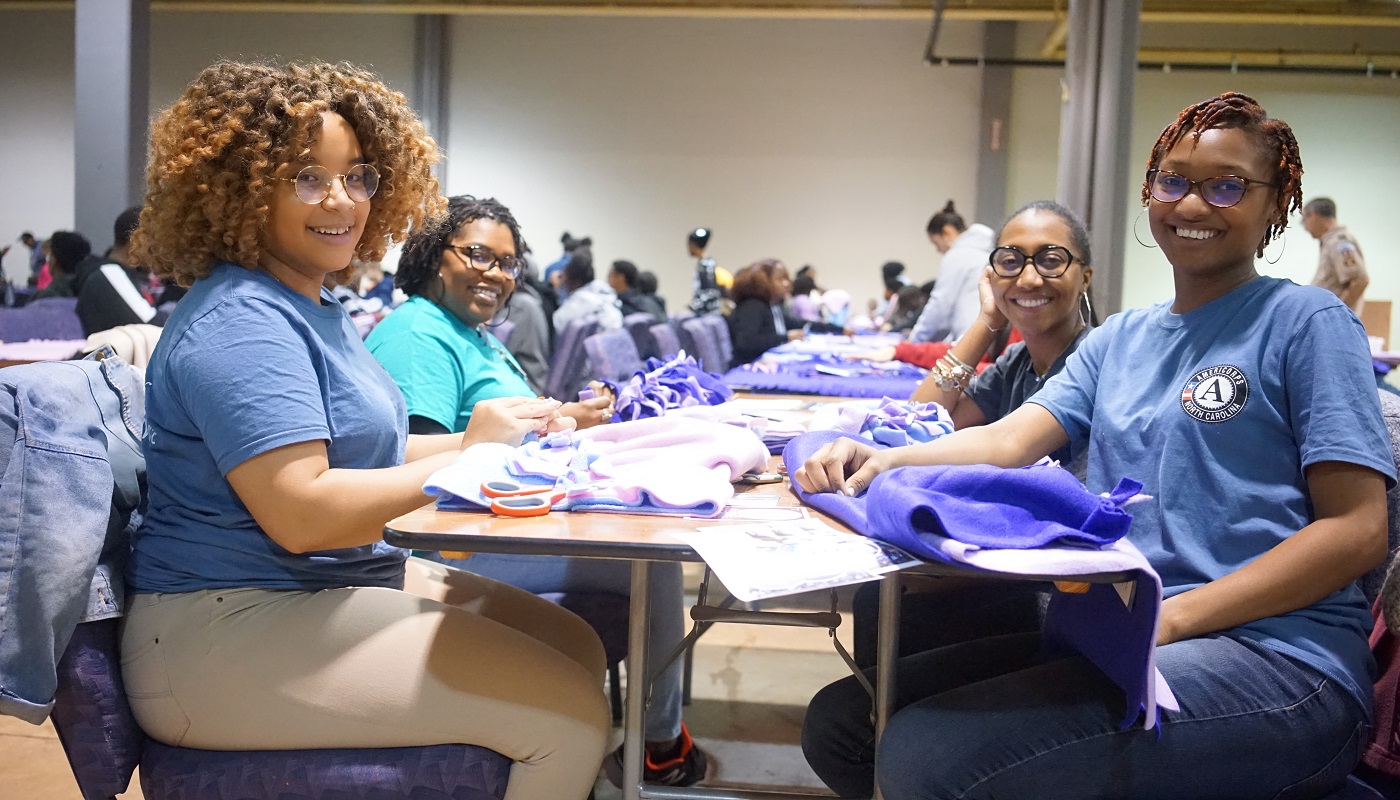 How Volunteerism Drives Employee Engagement
Supporting the community through volunteerism is a value more and more companies in the Charlotte region are intentionally including in their workplace culture, and rightly so.
Deloitte's latest Volunteerism Survey (2017) revealed that 89 percent of employees believe companies sponsoring volunteer activities offer a better overall working environment than companies that don't.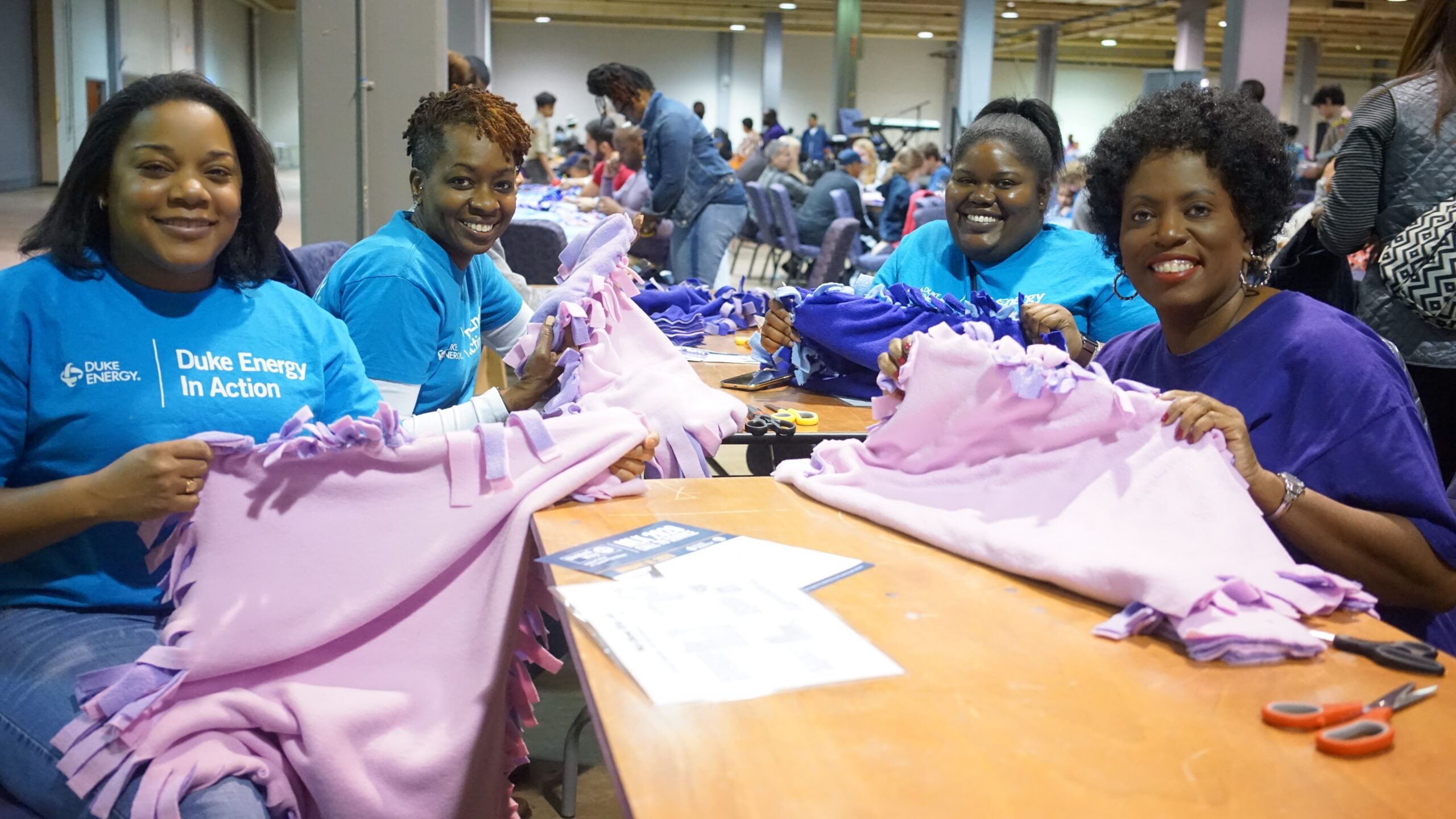 At Duke Energy, for example, employee volunteerism is a significant part of the company's passion for giving back through service. Employees give their time for projects across Charlotte including sorting through donated clothing, preparing books for distribution and assembling literacy kits and snack packs for children.
"Community service is an integral part of our purpose to power the lives of our customers and the vitality of our communities," said Sarah Degnan, lead stakeholder engagement consultant at Duke Energy. "In 2019, our employees and retirees volunteered more than 136,706 hours with more than 1,900 organizations across our seven-state footprint."
As part of a long-standing partnership, United Way of Central Carolinas coordinates local community service projects for the company during the annual Duke Energy In Action month. Throughout the month-long volunteer initiative, Duke Energy team members volunteer at a diverse group of nonprofit partners in communities including Charlotte.
"Volunteering with United Way enables you to use your time and talent to help make a meaningful impact on your community," Degnan said. "Their knowledge of community needs and extensive network with local nonprofits makes them a great partner for Duke Energy In Action month."
Finding Purpose and Empowerment
When companies foster a culture of giving back, they create a purpose-filled environment that empowers their employees and brings forth a sense of responsibility. In fact, Deloitte's Volunteerism Survey showed that two-thirds of employees believe volunteerism provides an improved sense of purpose.
Through hands-on and skills-based workplace volunteer opportunities, employees can see the impact they and the company are having–from improving early education to eliminating hunger to building healthier communities.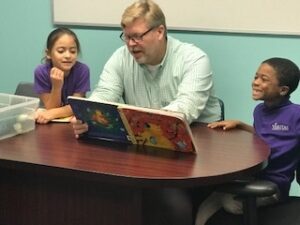 At Regions Bank, the spirit of volunteerism is deeply ingrained in company culture. Its mission to make life better and do more for the communities it serves is put into action through "What a Difference a Day Makes," an initiative that allows associates to take a day off each year to volunteer with an organization of their choice.
Between January 2019 and October 2019, the company's Charlotte associates logged more than 700 volunteer hours with local organizations, including United Way agency partners that provide education, health and/or financial stability services in the community.
"Our associates are committed to providing their support to empower people and elevate neighborhoods throughout Mecklenburg County by donating their time, talent and resources," said Tim Monte, market executive for Regions Bank in Charlotte. "Together, we can create meaningful, positive change that makes a lasting impact."
Boosting Interpersonal Skills
As companies provide ongoing opportunities to participate in social responsibility, employees are encouraged to connect socially and engage with others in meaningful actions.
Whether it's tutoring in an elementary school classroom, beautifying a nearby neighborhood or building new tricycles for children, providing year-round opportunities in the community on an individual and group level contributes to higher employee engagement and boosts interpersonal skills.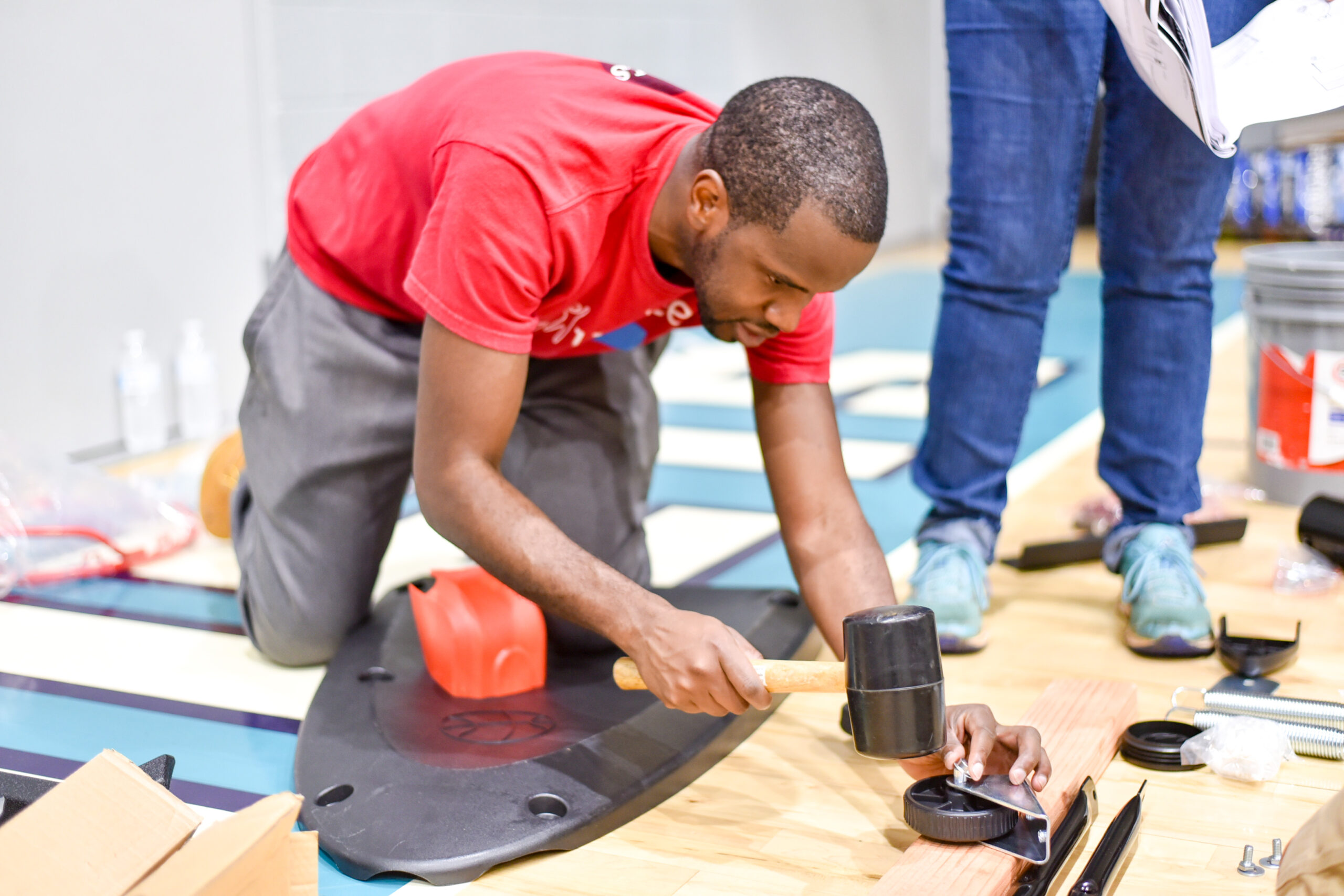 At Wells Fargo, employees consistently work to strengthen the community through nonprofit partnerships, local investments and volunteer activities. In 2019, the company's greater Charlotte team logged nearly 165,000 volunteer hours.
Wells Fargo partners with United Way for many large-scale volunteer events, including the company-wide Days of Caring which include a wide-range of activities that highlight various community causes and interests.
"Company-wide days of service are a great way to build camaraderie, engage with co-workers and colleagues in a meaningful way and learn more about the issues and needs in our community," said Jay Everette, senior community relations manager at Wells Fargo. "Team members also mention the benefit of meeting people from other areas and how volunteering easily breaks down corporate hierarchy–it's great networking."
When team members interact outside of company projects and day-to-day tasks through volunteerism, they're able to bond across departments and gather around a common cause. Projects provide employees an outlet to cultivate relationships while giving back to the community.
Providing Professional Development
Stepping away from workspaces and into volunteer projects also gives employees a chance to learn new professional skills that can take their careers to the next level.
Deloitte's latest Impact Survey (2016) indicates that volunteering experience may play a big role in building leadership skills considered to be "must haves" for successful leaders.
Customer service, time management, delegation, listening and analytical skills are just some of the skills gained through volunteering that are transferable to the workplace. Employees also can gain experience in problem-solving, motivation and entrepreneurship.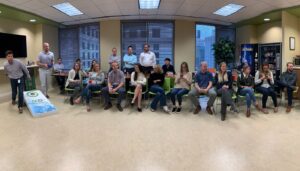 GreerWalker LLP challenges employees not only to give their time and talents by engaging in community service projects, but also by volunteering as board members and directors with organizations across Charlotte. Employees serve on more than 70 nonprofit boards and committees, including those with multiple United Way agency partners.
"Being visible and active in our community has always been one of our core values," said Charlie Greer, GreerWalker's co-founder. "I am proud to see our firm not accept the status quo and want to change our community for the better."
Retaining Employees, Attracting New Hires
Companies that rally their employees to volunteer may see added benefits like boosts in morale, workplace atmosphere and brand perception, according to the Deloitte Impact Survey.
Employees, especially millennials, who participate in corporate volunteer activities are more likely to be loyal, proud and satisfied, as compared to employees who hardly or never volunteer, the survey showed.
Workplace volunteer programs also can increase interest in the company from potential employees. The Millennial Impact Report's most recent findings indicate more than half of people consider a company's support for social causes an important factor in accepting a job offer.
Many companies, therefore, offer team members time to participate in volunteer opportunities during work hours, helping build engagement and strengthen corporate philanthropy efforts.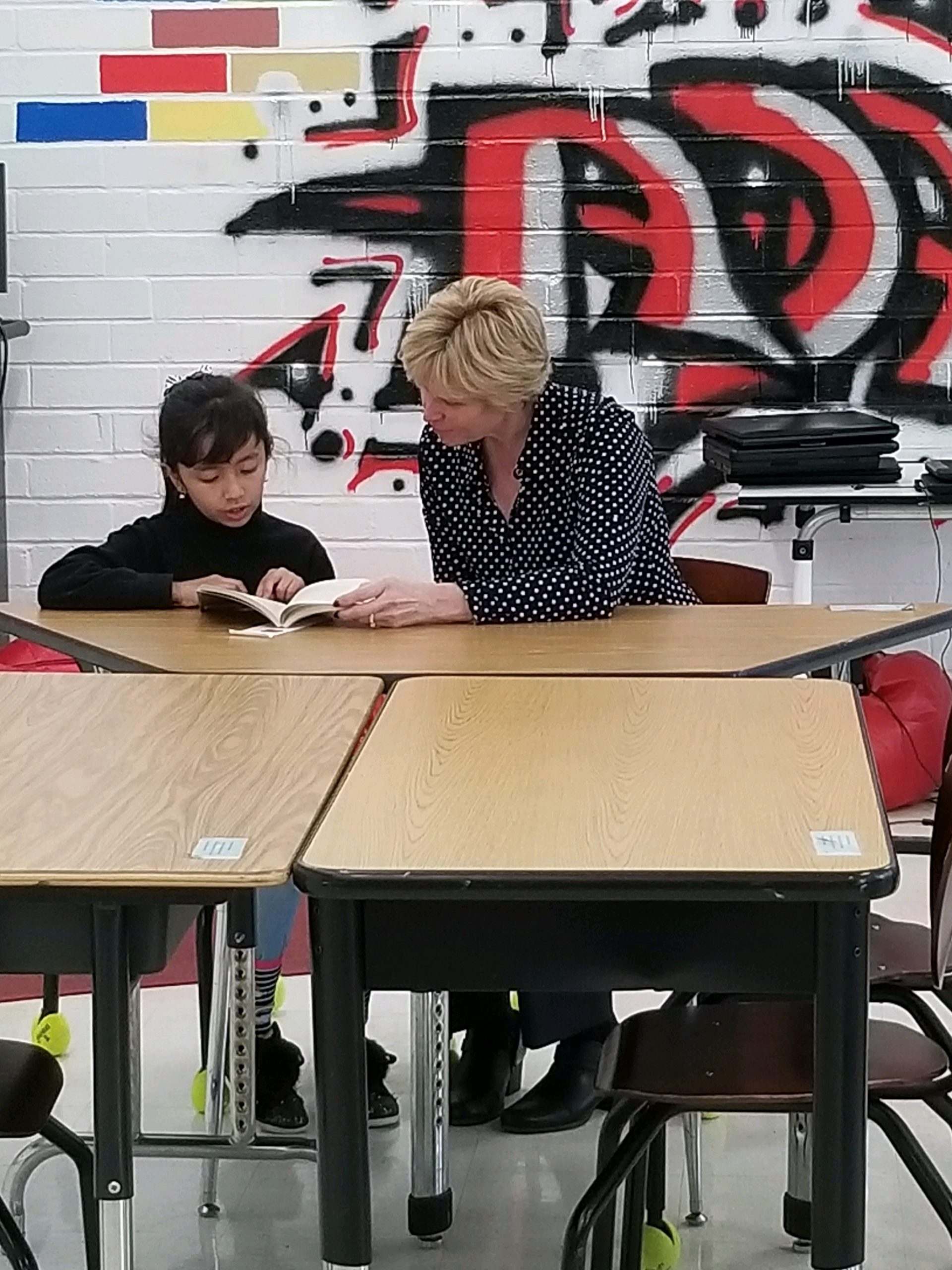 As part of its 2030 Sustainability Commitments, Trane Technologies is committed to its communities and creating opportunity for all–strengthening economic mobility and bolstering quality of life, including broadening community access to STEM and early education, housing and cooling comfort, food and wellness.
"Trane Technologies partners with organizations like United Way, granting dollars from its charitable foundation and mobilizing its employees to volunteer, benefitting the communities where they live and work," said Steve Hagood, senior vice president and chief information officer, information technology, at Trane Technologies. "In 2019, employees volunteered nearly 32,000 hours to support their communities."
Getting Your Employees Involved
There is no better way to create change than to volunteer right where needs are being served daily. Volunteerism is one of the ways United Way brings people together to solve local challenges and build a stronger community.
United Way works with companies to create ongoing engagement opportunities for employees, such as on-site group projects, day-long community service celebrations and customizable volunteer activities for groups of 20-plus employees.
Volunteers looking for a way to put their specialized skills and talents to good use while giving back to the community also can participate in skills-based volunteering, completing tasks like accounting, business consulting, marketing services and more. Not to mention, skills-based volunteering is a great way to network with peers and fine-tune knowledge while making an impact.
United Way also hosts signature events several times during the year to celebrate volunteerism. These large-scale events connect hundreds of employees and community members with projects that serve neighbors in impactful ways.
Each January, more than 1,000 volunteers take part in service projects during the annual MLK Call to Service, which honors Dr. Martin Luther King Jr.'s life and legacy of service. Other special events include United Way Volunteer Week in the spring, Live United Day in the summer, Days of Caring in the fall and the Charlotte Playground Build in the fall/spring. These opportunities engage employees and community members in meaningful ways and provide a taste of United Way's year-round volunteerism.
See more stories about the significance of employee engagement in our Corporate Volunteerism special section published in the Charlotte Business Journal.