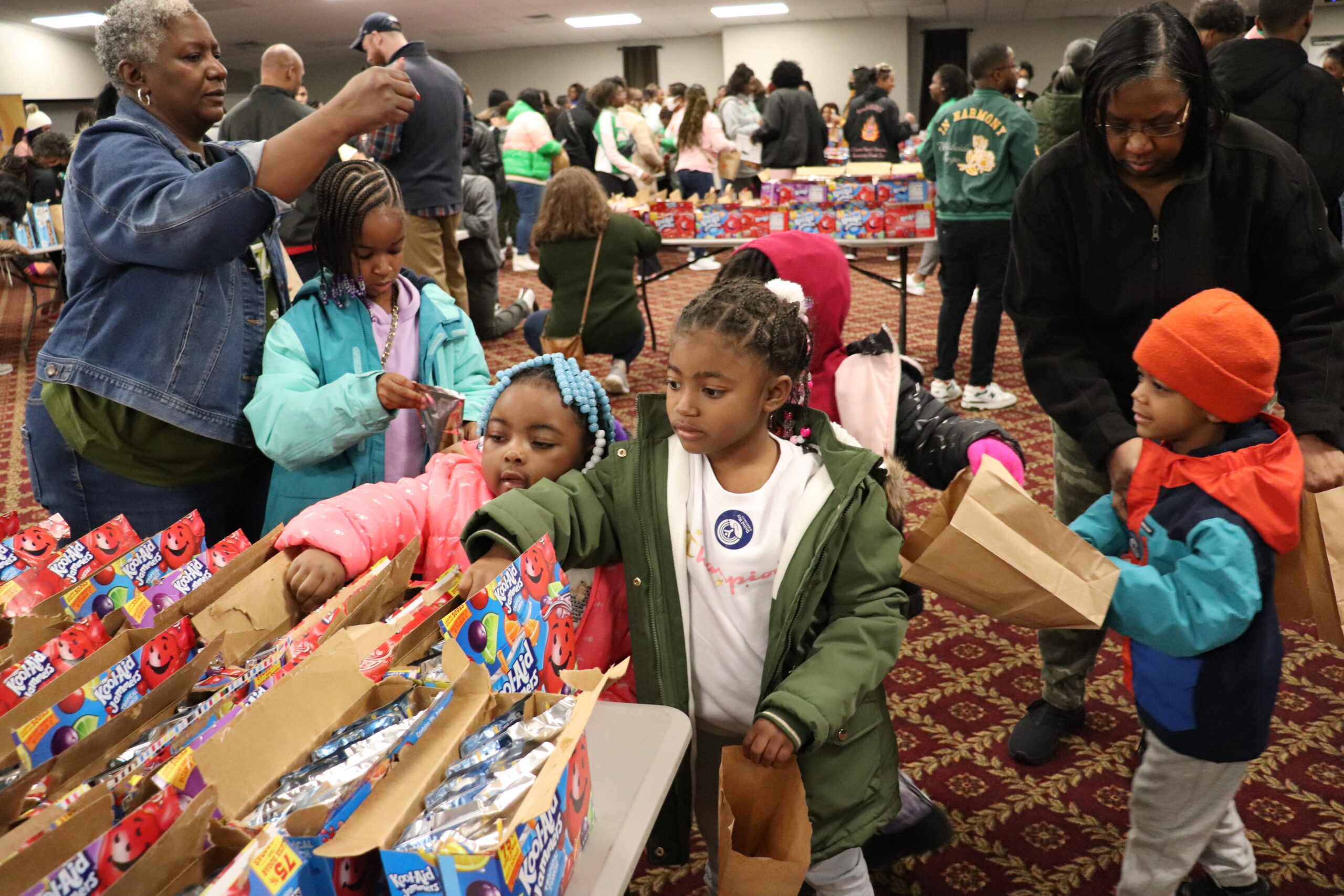 Hundreds of Volunteers Answered the Call To Service
Each year, in honor of Dr. Martin Luther King, Jr.'s legacy and his commitment to service, United Way of Greater Charlotte organizes the MLK Call to Service for volunteers to come together and support the community.
The event honors the life and legacy of Dr. King through learning, service and inspiration around the holiday that bears his name. The occasion is an opportunity to be intentional about United Way's focus on racial equity as a means of making the community better.
This year there were both in-person and virtual opportunities to serve. 
The in-person project was hosted by Life Project at Northside Baptist Church, the United Neighborhoods Quarterback agency for the I-85/Sugar Creek corridor. Over 300 volunteers gathered at Northside Baptist to assemble more than 2,000 snack packs that are being delivered to schools and after-school programs supported by United Way.
Seven local nonprofit organizations set up information tables at the event and each nonprofit had the opportunity to share an overview of their program to the entire group of volunteers throughout the day.
Between packing and learning about nonprofits, volunteers were challenged to engage in meaningful conversations with those around them. 
Building on Dr. King's concept of the Beloved Community, participants were instructed to reach out to a new friend in the crowd and ask questions such as "Describe the neighborhood where you grew up" and "What is your dream for Charlotte?"
Volunteers also brought donations for both snack packs and hygiene kits to the church.
In addition to the in-person event, our virtual volunteers – individuals, companies and neighborhood groups – delivered hundreds of completed snack packs and hygiene kits to the United Way office over the course of a week and purchased more than 500 items (children's books, hygiene items, socks, etc.) via an Amazon Wish List. 
While MLK Call to Service delivers valuable assistance to nonprofit organizations, schools and other service providers, it also allows community members to begin the New Year by reflecting on the meaning of Dr. King's life of service.
Dr. King's legacy reminds us that many of the causes he fought for still remain issues today.
United Way believes we must raise our voices, educate ourselves and do what is necessary to dismantle systemic racism all year long. Learn more about our racial equity work and ways you can get involved.