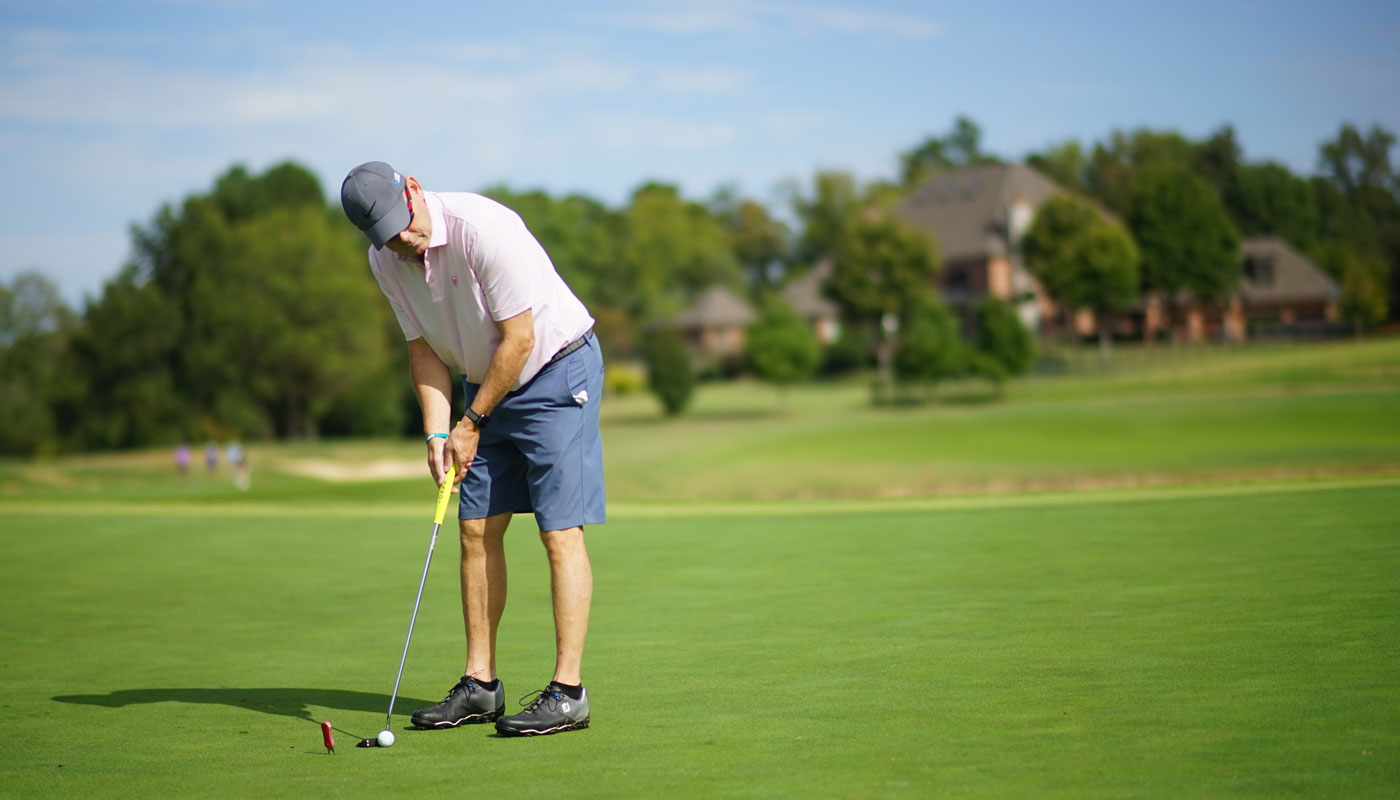 United Way Hi.Tech Shootout Marks 20th Year With a Hole in $1.18M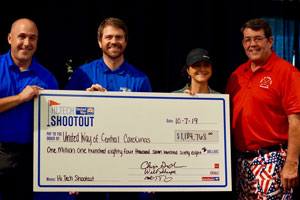 United Way of Central Carolinas, in partnership with co-hosts Bank of America, BB&T, and Wells Fargo, celebrated the 20th anniversary for the Hi.Tech Shootout golf tournament on October 7 at Carmel Country Club in Charlotte, raising over $1.18 million.
This year's tournament attracted nearly 250 golfers to heat up the greens and enjoy a bit of friendly competition among players representing technology vendors and bank executives.
Hi.Tech Shootout is the single largest golf fundraiser for any United Way in the country – raising a total of $18 million for United Way of Central Carolinas over the past 20 years.
2019 EVENT HIGHLIGHTS
*Over 150 host and sponsor executives attended a networking reception for premium sponsors at The Vista at Duke Energy.
*48 IT vendors sponsored this year's event.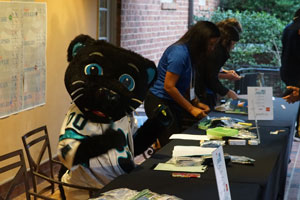 *For the first time,
Sir Purr, Carolina Panthers mascot, made a PurrFect appearance during the pre-tournament breakfast
Over $39,000 was raised in day-of sales
The tournament was featured on the WSOC evening newscast
*Pro golfers and long-drive champions David Mobley and Brian Pavlet entertained and dazzled golfers with their amazing skills for the "Buy-a-Drive" stations.
2019 EVENT WINNERS
Congratulations to this year's victors!
South Course:
Roshan Kumar –HCL America, Inc.
Marc Potter – HCL America, Inc.
Ingus Bezuidenhout – BB&T
Jeff Voorhees – BB&T
North Course:
Rolfe Hughes – Accenture
Darryl Smith – Accenture
Angelo Mitsopoulos – Bank of America
Steven Shereck – Bank of America
Long Drive:
North: Carey Kennedy with HP
South: Dae Lim with Bank of America
Closest to the Hole:
North: Dave Ulrich with Wells Fargo
South: Doug Housman with Wells Fargo