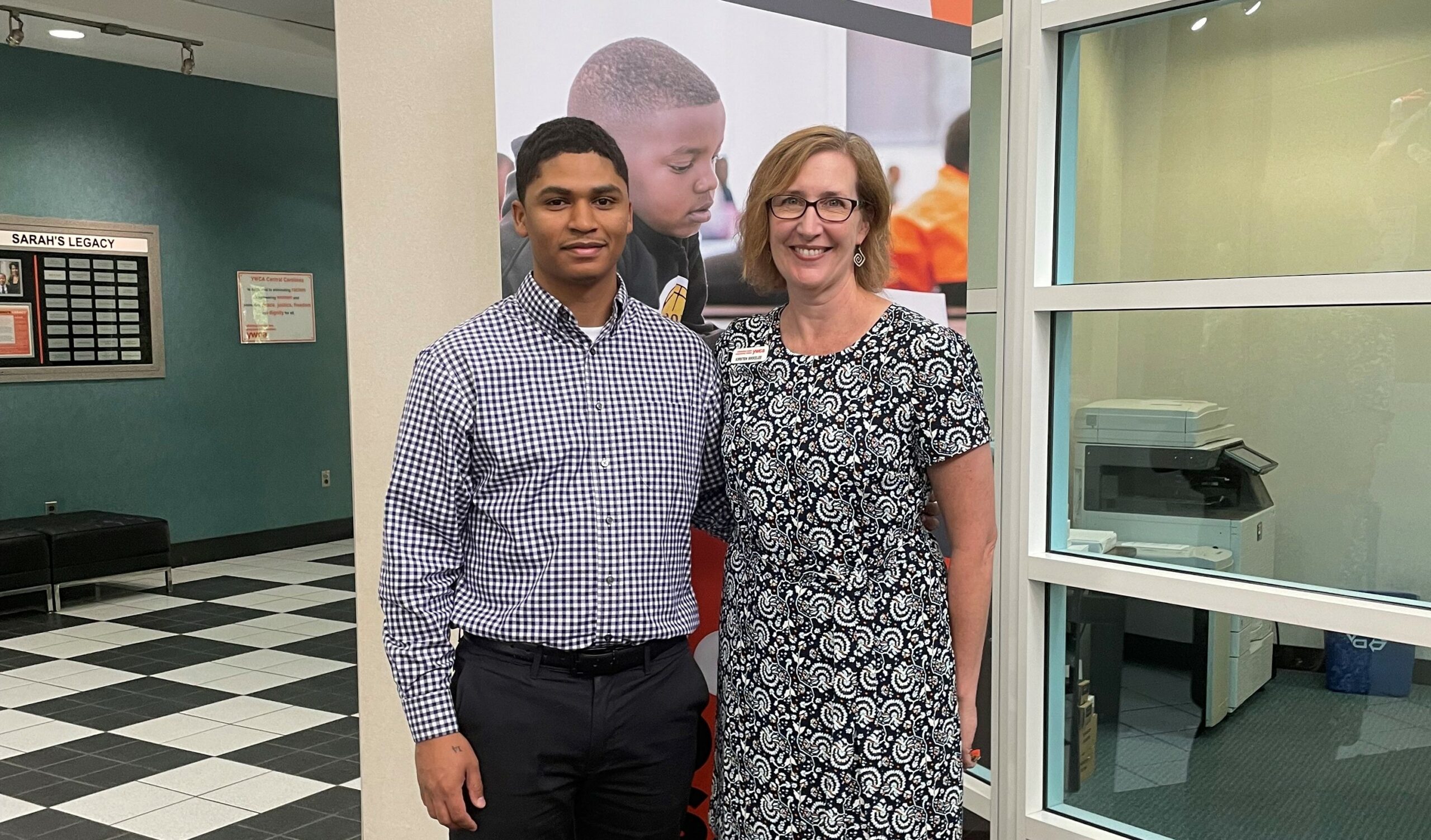 Finding Purpose from the Power of Nonprofits
Shopping was not what I expected to be doing a few hours after being whisked away from my sixth grade classroom to go to an emergency homeless shelter, but that's exactly where my siblings and I found ourselves.
Saving for only the most special occasions, we didn't go shopping. Clothes were passed down like recipes, weaving together styles through what felt like generations. So this felt special. Everywhere we looked, we saw stacks of lightly-used clothes. The volunteer on duty gave each of us a bag and let us go wild. It was truly exhilarating. My first band tee came from that spree – A Fall Out Boy t-shirt – which was a band that I knew nothing about.
That was my first taste of true compassion from strangers who doubled as superheroes in the nonprofit world. Looking back, I often wonder what was going through my mom's head at the time. It almost certainly wasn't the excitement that we were feeling that day.
From there, we–myself, my mom, sister and two brothers–would spend the next 4 or 5 months at the YWCA of Greater Dayton in Dayton, Ohio. My oldest brother, who was around 16 at the time, was too old a male to accompany us at the shelter, which served as refuge for women who were victims of domestic violence.
My memories of those days are etched in my mind, not just because of the challenges we faced but because of the remarkable humility and compassion we encountered within those walls. The staff and volunteers at the YWCA went above and beyond to make us feel safe, valued and respected. They didn't just provide shelter and support – they offered a sense of dignity and hope during one of the most trying times of our lives.
My experience with the YWCA left a permanent mark on my heart. It showed me the power of compassion, the impact of selfless service and the importance of lifting others when they are down. When the shelter in Dayton took my family in, I got my first glimpse of the potential nonprofits have to change lives.
My journey from shelter resident to United Way Neighborhood Relationships Manager at United Way of Greater Charlotte sandwiches a five-year stint in the military. While serving in the military, I found that the values instilled in me at the YWCA—humility, compassion and a deep commitment to helping others—were relevant and essential to my military service. These values guided me through my military career and I discovered that positively influencing individuals and communities was a calling that transcended any one profession.
Upon completing my military service, I knew I wanted to continue working in roles where I could make a meaningful difference in the lives of others. I needed to explore opportunities in the nonprofit sector where I could use my experiences and values to create lasting change, and I eventually found United Way.
I recently had the privilege of visiting the YWCA of Central Carolinas, not as a resident, but as a representative of United Way. During this visit, I witnessed something truly remarkable. With invaluable feedback from former clients like my family, the YWCA has taken a step further in its mission.
Fifteen years ago, around the time that my family was living at the YWCA in Dayton, YWCA of Central Carolinas constructed townhomes that allowed large families to stay together during turbulent times. Now, families are no longer broken up due to things like age or gender. This was not an available solution for my family, but is now available to families in this region through the power of progress.
This development hit close to home for me; it was a profound moment of realization, a full-circle experience. The YWCA has evolved and expanded its services, accommodating families in need and addressing their unique challenges. I saw the tangible impact of collective efforts, and it was awe-inspiring.
While we had a great experience with the YWCA in Dayton, we still faced challenges while navigating our options, like barriers to transportation or the general disconnectedness of the nonprofit community. Far too often, I watched my mom struggle to access resources due to a lack of transportation and she would then have to fill out a new application for every service our family needed. Witnessing that is why I am now so proud to be a part of the United Neighborhoods initiative at United Way of Greater Charlotte.
We have joined forces with a network of residents, agencies and community stakeholders to provide holistic support to families facing crises. It's a robust framework that addresses not only the immediate needs of individuals, but also how to meet the long-term needs of families and the community as a whole.
What makes United Neighborhoods so effective is its ability to eliminate barriers that often hinder individuals from accessing the help they need. Whether it is a challenge related to transportation or navigating complex systems, United Neighborhoods streamlines the process, making services more accessible to those who need it most by bringing them to residents in their communities.
This full-circle journey from shelter resident to United Way Neighborhood Relationships Manager has been incredible. It has reinforced my belief in the power of community, collaboration and resilience. It is a testament to what's possible when organizations like the YWCA and United Way work together to make a difference in the lives of families and individuals.
I am grateful for the opportunities I have received in my life because they have given me a deep sense of purpose in my work. I hope my story inspires others to believe in the potential for transformation, not only in their own lives, but in the lives of those they serve.
I want to express my sincere appreciation for the YWCA of Dayton, the YWCA of Central Carolinas, United Way of Greater Charlotte and all the incredible individuals and nonprofit organizations that make stories like mine possible. Together, we are building a stronger, more resilient community where families like mine can find support and hope in their time of need. Thank you for being a part of this journey with me.
Marlin Wilson is the Neighborhood Relationship Manager on the Community Impact team at United Way of Greater Charlotte.