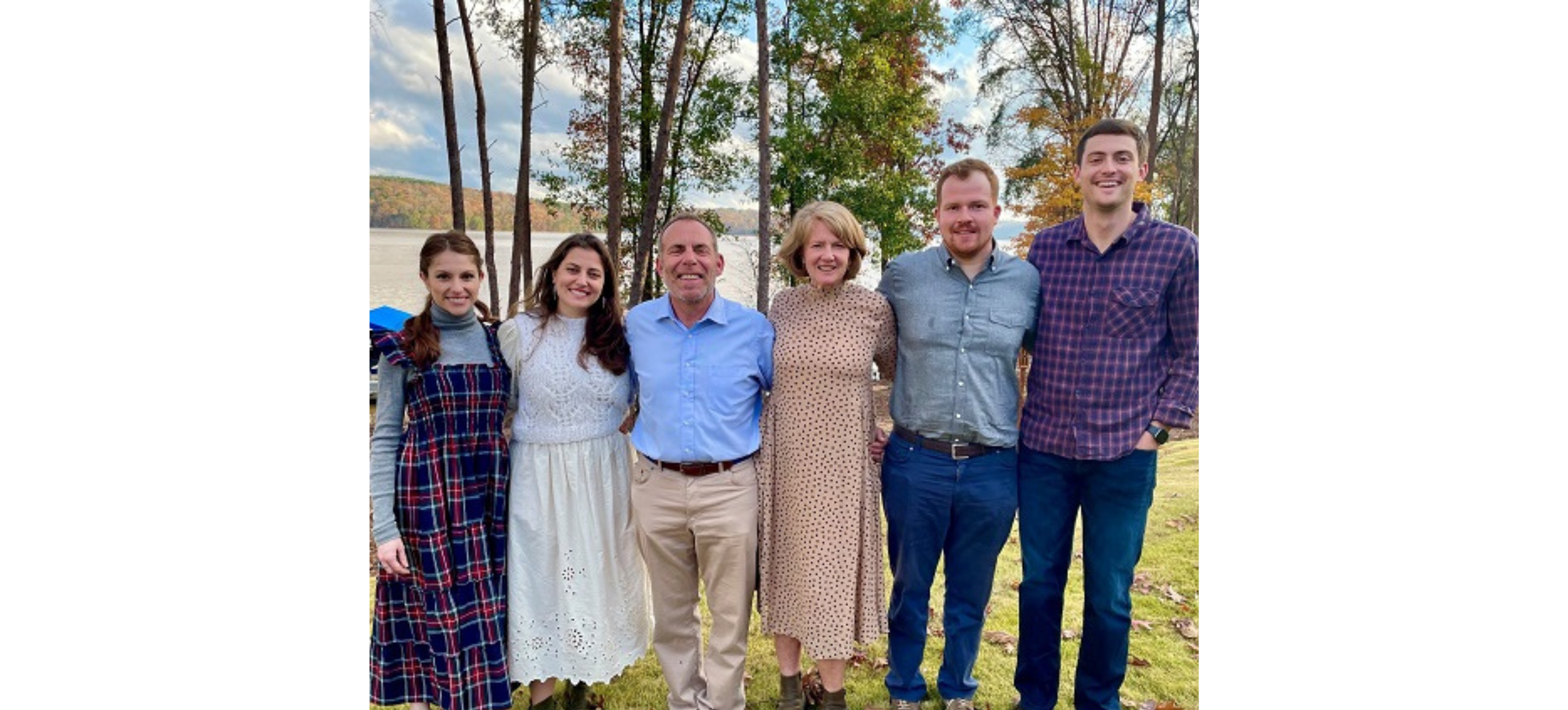 Tocqueville Society Spotlight | John and Susie Papadopulos
United Way of Central Carolinas' Alexis de Tocqueville Society recognizes a select group of change-makers with an unsurpassed dedication to making a positive impact in the Charlotte region. The Tocqueville Society is comprised of civic and business leaders whose vision for our community is matched by their generosity. Donors who contribute unrestricted gifts of $10,000 and above are recognized within the Tocqueville Society.
Tocqueville and Legacy Society members John and Susie Papadopulos have supported United Way of Central Carolinas as Tocqueville donors during the past 25 years—as long as they've lived in Charlotte. Now retired, Susie spent most of her career in sales and John worked in banking, most recently as EVP, president and CEO of Wells Fargo Retirement. When John and Susie moved to Charlotte in 1996, they found it was a wonderful place to stay and raise their family.
United Way's major gifts team recently caught up with John and Susie to learn how they've been inspired to give back, what needs they see in our community and why they support United Way through planned giving.
Who or what inspires you to give back to the community?
John: Our faith drives where we invest our time and finances. Serving as volunteers for organizations like Roof Above, The Relatives and Safe Alliance make giving easy. The United Way connection to these causes helps with our decision as well.
How are you and your family involved in philanthropy?
Susie: We modeled philanthropy for our children and tried to teach them that giving back was much better than getting things. This was important to us as parents and now, they are generous in their communities, too.
What do you see as the most urgent needs of the Charlotte community?
John: Affordable and accessible housing, which are tied of course to mental health and family stability. These are complicated issues and we understand that.
Susie: We've seen a lot of fast growth and change, but this cannot keep up with the many issues that affect our community. We trust United Way because the organization knows the community better than anyone. They assess providers, identify hotspots then help solve problems.
How has your relationship with United Way of Central Carolinas influenced you?
John: As a former chair of United Way's Board of Directors, you see the intensity of local efforts and the capabilities of the professionals leading these initiatives. You realize how big the need is, coupled with the impact of United Way.
Why do you choose to support United Way of Central Carolinas?
John: Wells Fargo and the corporate community did a great job highlighting the importance of getting involved. While I credit Wells Fargo, we continue to give to United Way and included the organization in our will because they are the best judge of the agencies and services doing the greatest good for those most in need. We are in it for the long haul.
Susie: It is important to invest in your neighbors. When you help somebody, you also feel better!
John: We've been fortunate. With great resources comes great responsibility. We recognize how United Way's critical work creates and sustains healthier communities. The health of a community is extremely important to us and to our children.
Meet more of United Way's Tocqueville Society members—view our previous donor spotlight on Raj and Carter Arey Natarajan.