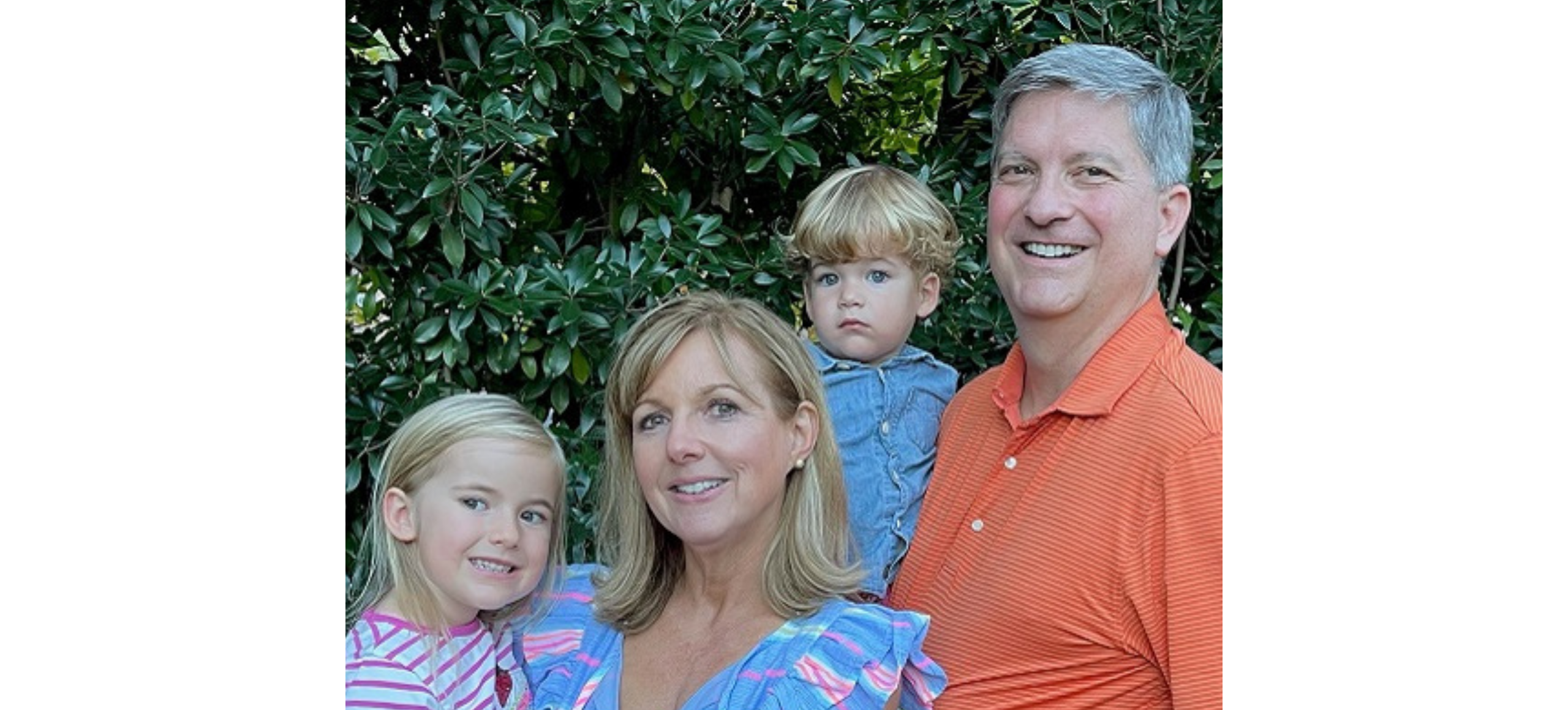 Tocqueville Society Spotlight | Michele and Walter Fisher
United Way of Central Carolinas' Tocqueville Society recognizes a select group of change-makers with an unsurpassed dedication to making a positive impact in the Charlotte region. The Tocqueville Society is comprised of civic and business leaders whose vision for our community is matched by their generosity. Donors who contribute unrestricted gifts of $10,000 and above are recognized within the Tocqueville Society.
ADT Society members Michele and Walter Fisher have lived in Charlotte for 35 years and have supported United Way of Central Carolinas as Tocqueville Society donors for five years. From co-chairing their church's capital campaign to leading fundraising efforts for their children's PTA to serving on the boards of community organizations, the Fishers exemplify servant and civic leadership.
United Way's major gifts team recently caught up with Michele and Walter to learn what needs they see in our community, why they support United Way as Tocqueville Society donors and how the pandemic has impacted their giving decisions.
What do you see as the most urgent needs of the Charlotte community?
Education. We think that priority has been essentially the same for the entire time we have lived in Charlotte, as education is the underpinning for progress on so many fronts. We see a need for a more equitable approach to allocating resources throughout Charlotte-Mecklenburg Schools.
We've grown increasingly concerned about the impact of pupil assignment decisions on the concentration of high-poverty students in the same schools. We understand it's going to take a lot of different ideas and people working together to address the disparities, and we hope efforts to make meaningful progress in this realm will continue.
How has your relationship with United Way of Central Carolinas influenced you?
Leadership matters. We have been inspired and impressed by the strategic leadership and vision of United Way President and CEO Laura Yates Clark and are encouraged by new initiatives spearheaded by United Way in recent years. United Way partners change the life trajectories of the people they serve. We've been touched by these stories and have seen how United Way connects people to resources, including basic needs, which makes a huge difference in the lives of underserved populations.
The relationships that we have with United Way board members are also relevant. We trust them to make informed decisions about the future of the community.
Why do you choose to support United Way of Central Carolinas?
We have been blessed. Neither of us came from wealthy backgrounds, yet we have been able to succeed economically because of strong educations and other benefits created by earlier generations. We are motivated to use our skills and economic resources to create opportunities for others to improve their lives.
United Way partners deliver on their promises and share tangible results. We trust that our gifts are invested well and help change the lives of the people with the most pressing needs. United Way pulls in resources from numerous entities–government, corporations and nonprofits–to help uplift the community as a whole.
How has the pandemic impacted your giving decisions?
The pandemic has expedited some decisions and has opened our eyes to different challenges. For example, we made a first-time gift to an organization that provides mental health and housing services to women and children needing a safe place.
Meet more of United Way's Tocqueville Society members—view our previous donor spotlight on John and Susie Papadopulos.