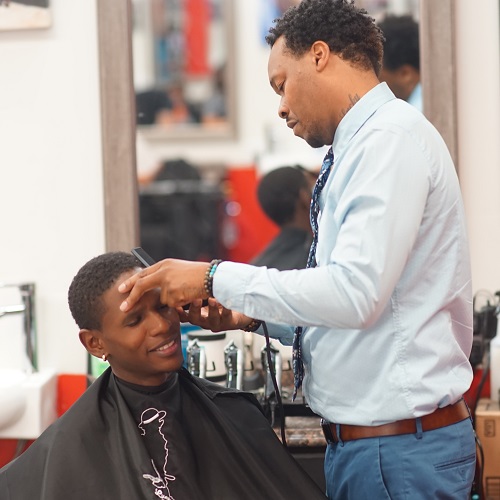 Supporting Innovation at Cops and Barbers Inc.
United Way of Central Carolinas knows the impact of supporting organizations offering innovative solutions to equitably serve our community. When you give to United Way, you invest in nonprofits like Cops and Barbers Inc. and make a difference in the lives of people living right here.
Cops and Barbers Inc. provides opportunities to bridge the gap between police officers and the community they serve. The organization's scholarship program pairs young men and women interested in the barbering profession with a police cadet to foster dialogue and relationships for sustainable community growth.
Believe in the work we are doing? Give today.