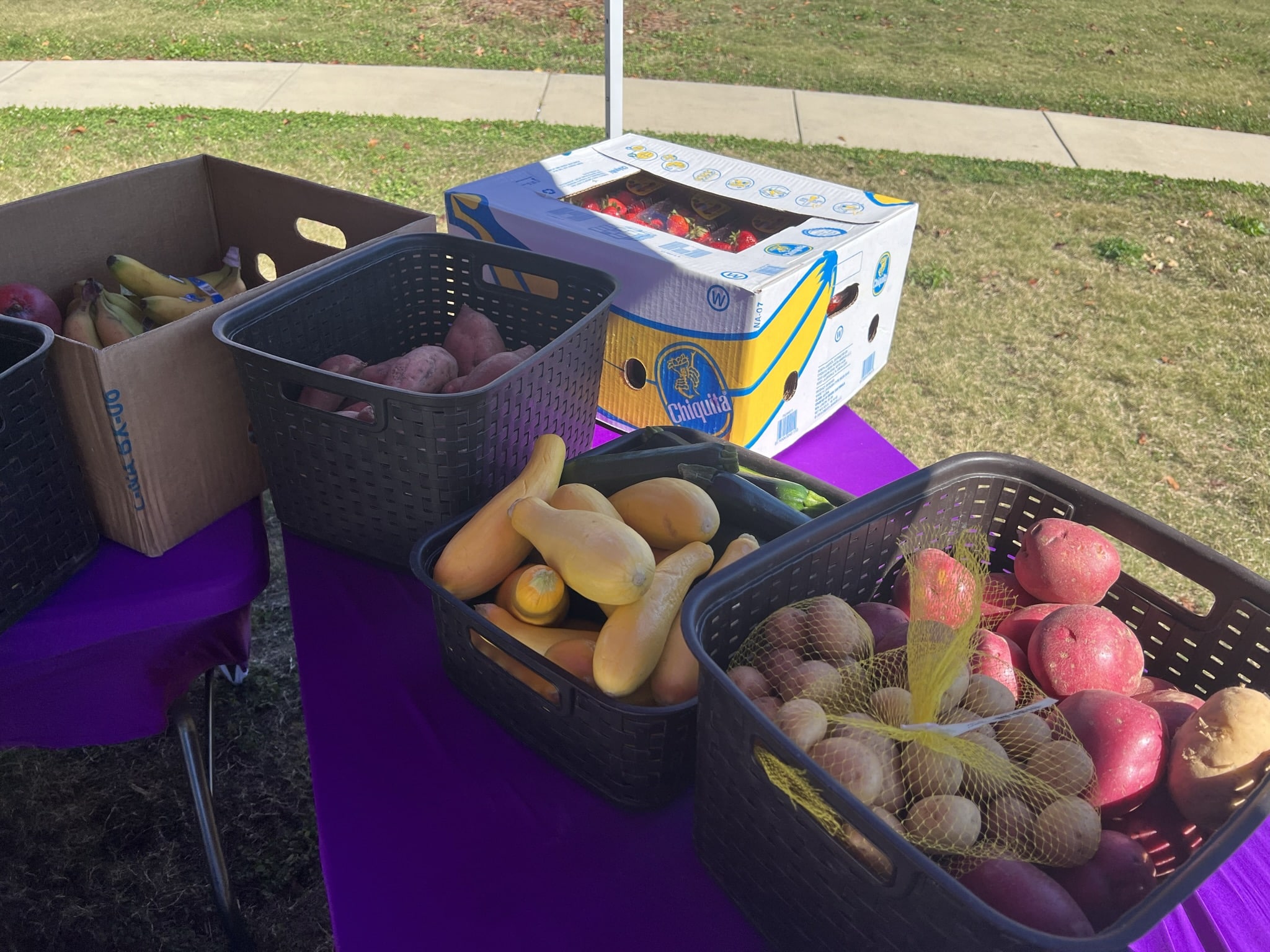 Providing Fresh, Local Produce to Neighbors in Charlotte
Around 15% of the Mecklenburg County population lives in food deserts, which is greater than the national average of about 11%. (MeckNC.gov) This means that around 15% of the population here in Charlotte experiences food insecurity due to lack of access to quality and variety of food or lack of money or resources.
Organizations like The Bulb Gallery work hard everyday through mobile markets and other programming to solve these issues by providing fresh, local produce to neighbors in our community.
"Our focus and our mission is to make mostly local produce, as well as education on wellness, accessible in food insecure areas," Executive Director Ebonee Bailey said.
The Bulb Gallery is a United Neighborhoods partner. United Neighborhoods was launched in 2017 to make a difference in disinvested communities through resident empowerment and partnerships with agencies in each community.
The Bulb Gallery is also a First Year grantee in the Unite Charlotte initiative, founded in 2016. Unite Charlotte provides funding and capacity-building programs to local grassroots organizations advancing racial equity and addressing economic mobility.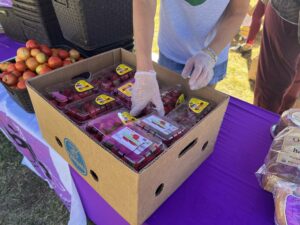 One of the main ways The Bulb Gallery executes their mission of making fresh, local produce accessible to residents in food insecure communities is through their mobile markets. There are currently 12 donation-based mobile markets operating on a weekly basis throughout Charlotte and Concord. Each week, The Bulb Gallery is providing fresh produce to almost 1,000 individuals at the markets.
At the mobile markets, residents can browse a selection of fruits, vegetables, bread and even books to take home. These markets give residents reliable access to healthy foods despite living in food deserts.
"There are no referrals necessary, no barriers – residents just have to show up to get the produce," Bailey said.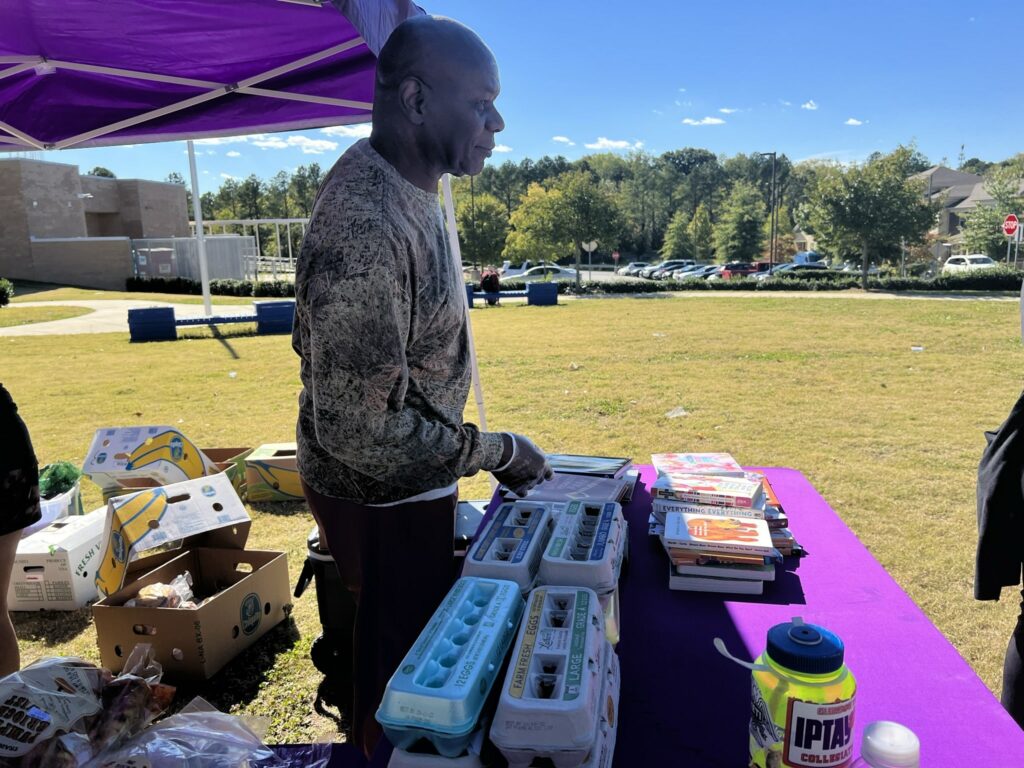 Volunteers from The Bulb Gallery are always there to help serve residents, but one unique aspect of the mobile markets is that The Bulb Gallery employs resident workers from each location to help at every weekly market. 
In Renaissance West, that resident is Paul Humphry. Mr. Humphry comes to every market full of energy and ready to help serve his neighbors. He even brings extra bags to make sure the residents that can't make it still receive fresh produce.
"The funding that we get from United Neighborhoods is like a breath of fresh air. It's consistent, it's reliable and it's allowed us to become consistent and reliable for the people we serve," Bailey said.
The Unite Charlotte funding was a game changer for The Bulb Gallery as well – it paid for their cooler when they moved locations to the Innovation Hub. The organization was unable to move their old cooler, they didn't know how they would acquire a new one and did not know what they were going to do until the founder reminded them of the unrestricted Unite Charlotte funding.
"Being able to have those funds, use them at our discretion and be able to apply them how we see best was just perfect," Bailey said, "This is an amazing partnership and the funds have changed the game for our operations and our service."
The future for The Bulb Gallery is bright, with the goal of providing fresh, local produce to neighbors in additional neighborhood markets to their schedule in the next year.