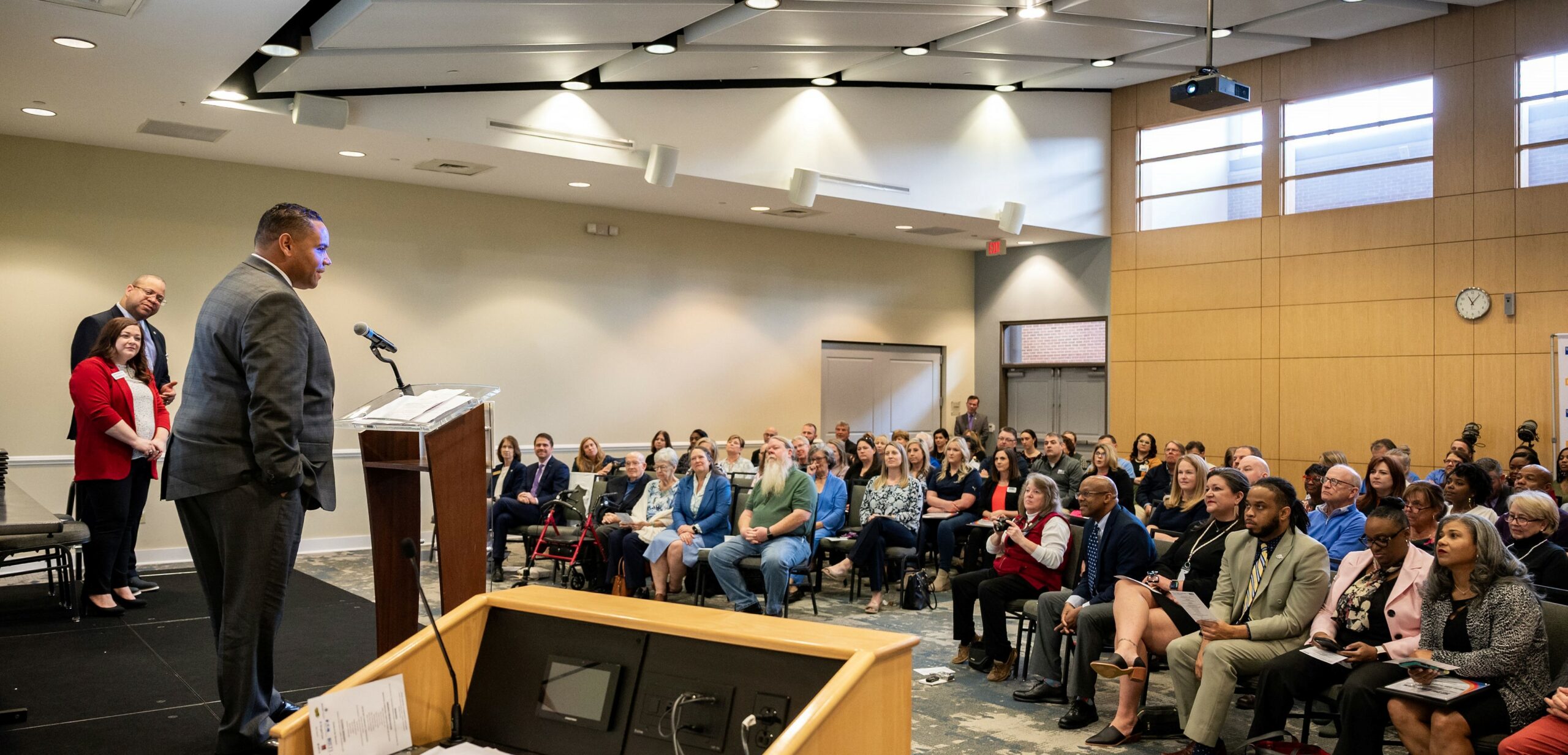 Campaign Partners and Board Members Honored for their Support of United Way
United Way of North Carolina announced last week that individuals and companies across the state including Lowe's, Grant Thornton, McGuireWoods, Peggy Brookhouse and Scott Vaughn, have been awarded 2022 Spirit of North Carolina awards. Each of the honorees have modeled a dedication to community service through their fundraising, volunteer, and advocacy efforts for United Way of Greater Charlotte.
United Way of North Carolina's annual Spirit of North Carolina Award celebrates organizations for their exemplary partnership demonstrated through fundraising and volunteer efforts, outstanding leadership, and creative team building. Additionally, organizations focusing on DEI values and individuals who are champions of United Way are celebrated. 
All of our partners and Board members go out of their way to make Charlotte a better place and each year, our team has the opportunity to nominate them for their efforts in the community.
Lowe's was recognized in the Investment in Long-Term Sustainable Impact category. Through their corporate social responsibility pillar of providing Safe & Affordable Housing, Lowe's provided a grant of $450,000 to our United Way of Greater Charlotte to transform the way our community rehouses those experiencing homelessness.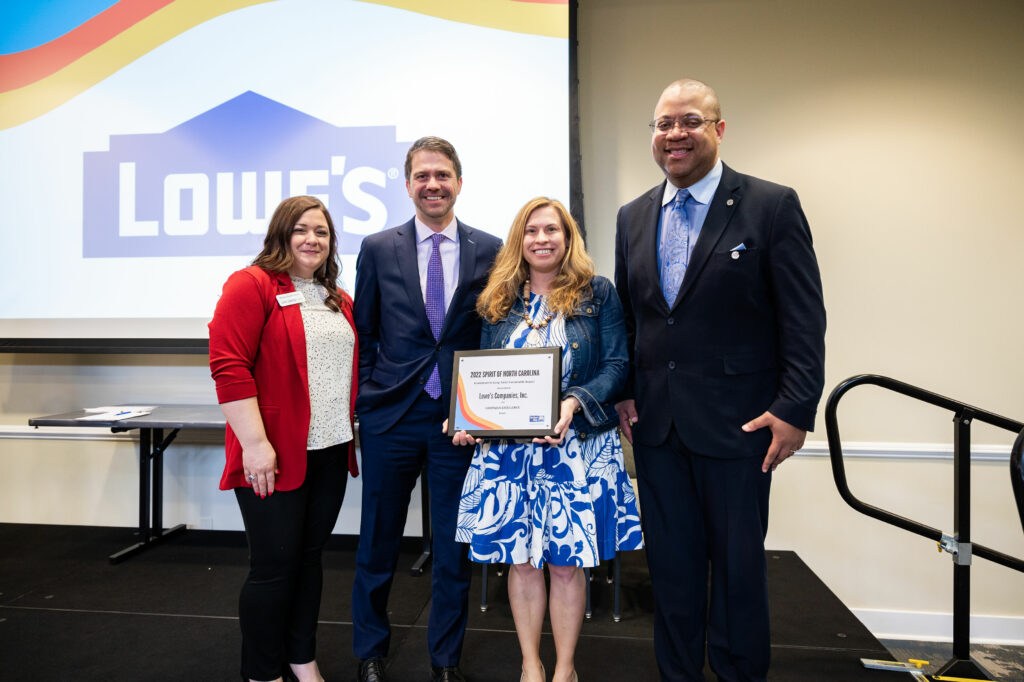 Lowe's continues to focus on addressing complex challenges in our community. They truly understand the power of funding collaborative and creative solutions that create long term sustainable change and impact.       
McGuireWoods and Grant Thornton were recognized in the Impactful & Engaging Campaign Event or Activity category.
After hearing from Lakeview Neighborhood Alliance Executive Director Jamall Kinard at their workplace campaign kickoff, McGuireWoods law firm's managing partner established a partnership with Lakeview Neighborhood, one of United Way's United Neighborhoods partners. This allowed McGuireWoods employees to invest their time by volunteering within the community, attending community events and providing pro bono legal services. By becoming involved in this place-based work, McGuireWoods' overall employee giving went up 15%, their participation rate increased by 75%, leadership giving increased by 13% and undesignated giving to United Way increased by 26%.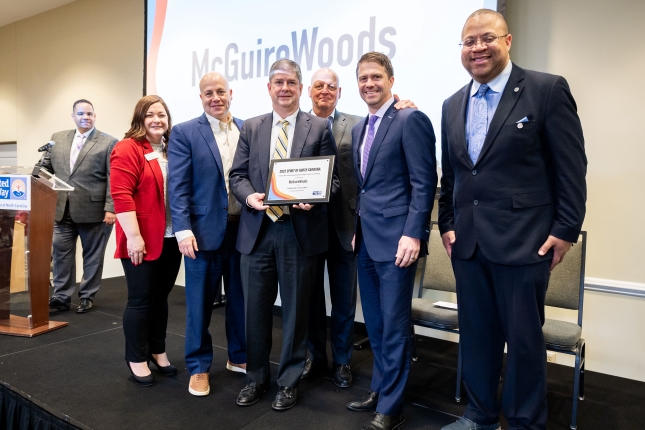 Grant Thornton nominated employee Chris Summer to lead their 2022 United Way workplace campaign as a lunch and learn, where the employees heard from Director of Community Initiatives Jamese Ivy and Chief Development Officer Clint Hill about place-based work and its importance. This brought a number of continued conversations that overflowed the kickoff time, resulting in an increase of $8,500 given.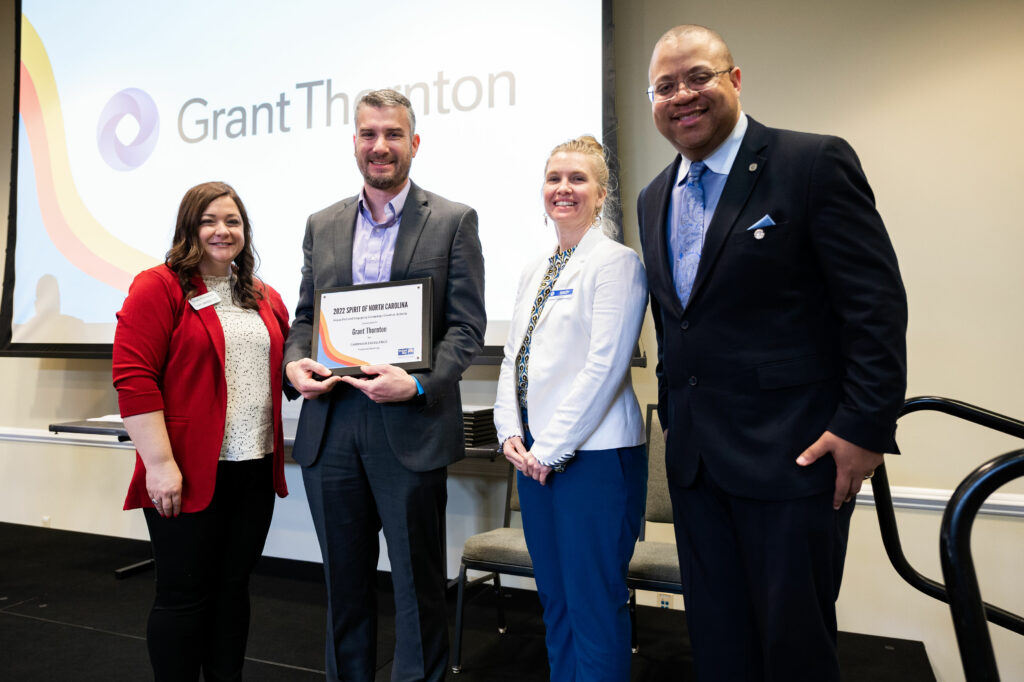 Peggy Brookhouse and Scott Vaughn were both recognized as United Way Community Ambassadors.
Peggy Brookhouse has provided fully engaged leadership by serving on our Regional Board of Directors for five years; she was Chair in 2022 and Vice-Chair in 2021. Additionally she has served on two important committees: Executive, Nominating and Governance and the Community Investment Committee.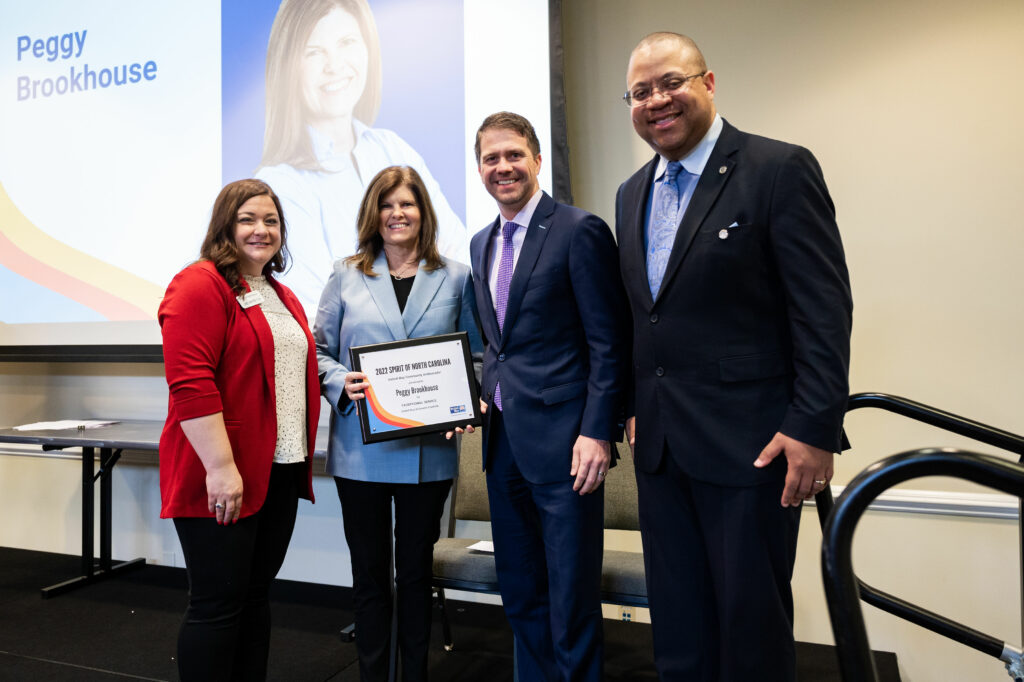 "Peggy has been an invaluable leader during her time on our Board of Directors. Her professional experience has helped influence and guide our work to reinvent and rebrand our entire organization. She is a friend, a mentor and a voice of reason. She always finds the right balance between supporting us while also pushing us to think differently, creatively and boldly," President and CEO Laura Yates Clark said.
"United Way of Greater Charlotte has been fortunate to have her leadership during this exciting time of innovation."
Scott Vaughn, now a former Board member, is committed to United Way's mission. In his tenure as Office Managing Partner at McGuireWoods, he has helped build a philanthropic culture that gives them the distinction of being our most generous United Way supporter in the legal community.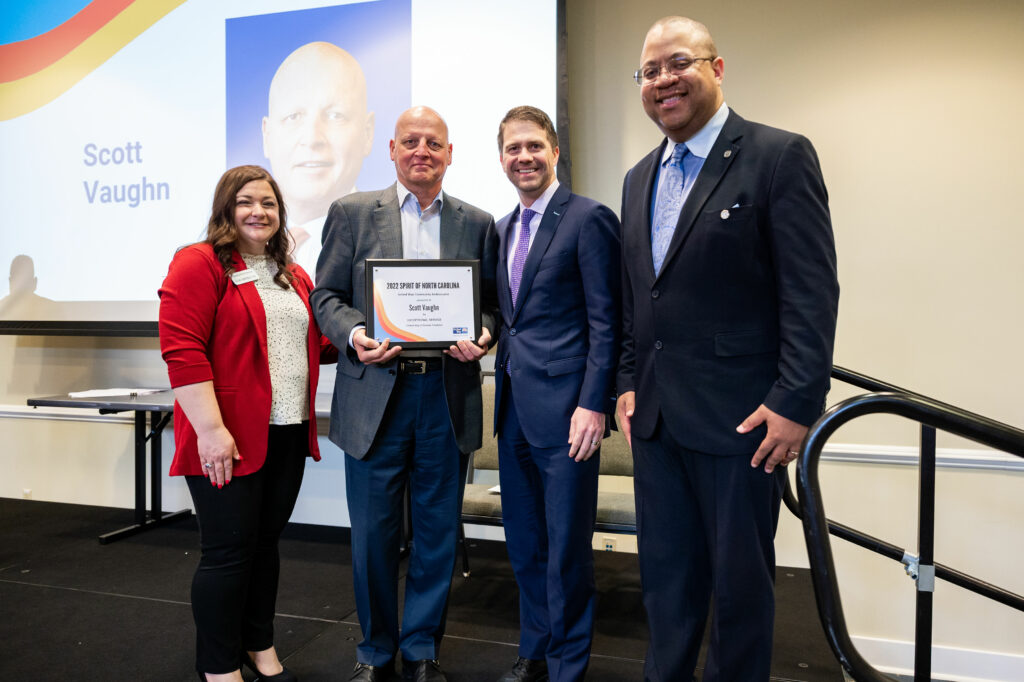 He was able to help secure a $500,000 foundation grant to support our place-based neighborhood revitalization initiative. He has served both on the Regional Board of Directors and Regional Campaign Cabinet, including terms as Chair of both. Through his leadership, he has been a catalyst in leading our organization during tremendous change.
"Vaughn is the very definition of an Ambassador. He understands that United Way's holistic approach proves that together we can achieve anything," Clint Hill said.
The entire ceremony was full of vibrant energy in celebration of so many wonderful and impactful individuals in North Carolina. United Way of North Carolina President and CEO Brittany Pruitt Fletcher concluded the ceremony with gratitude, "Thank you for the superpowers you give to your communities and for making North Carolina a better place."