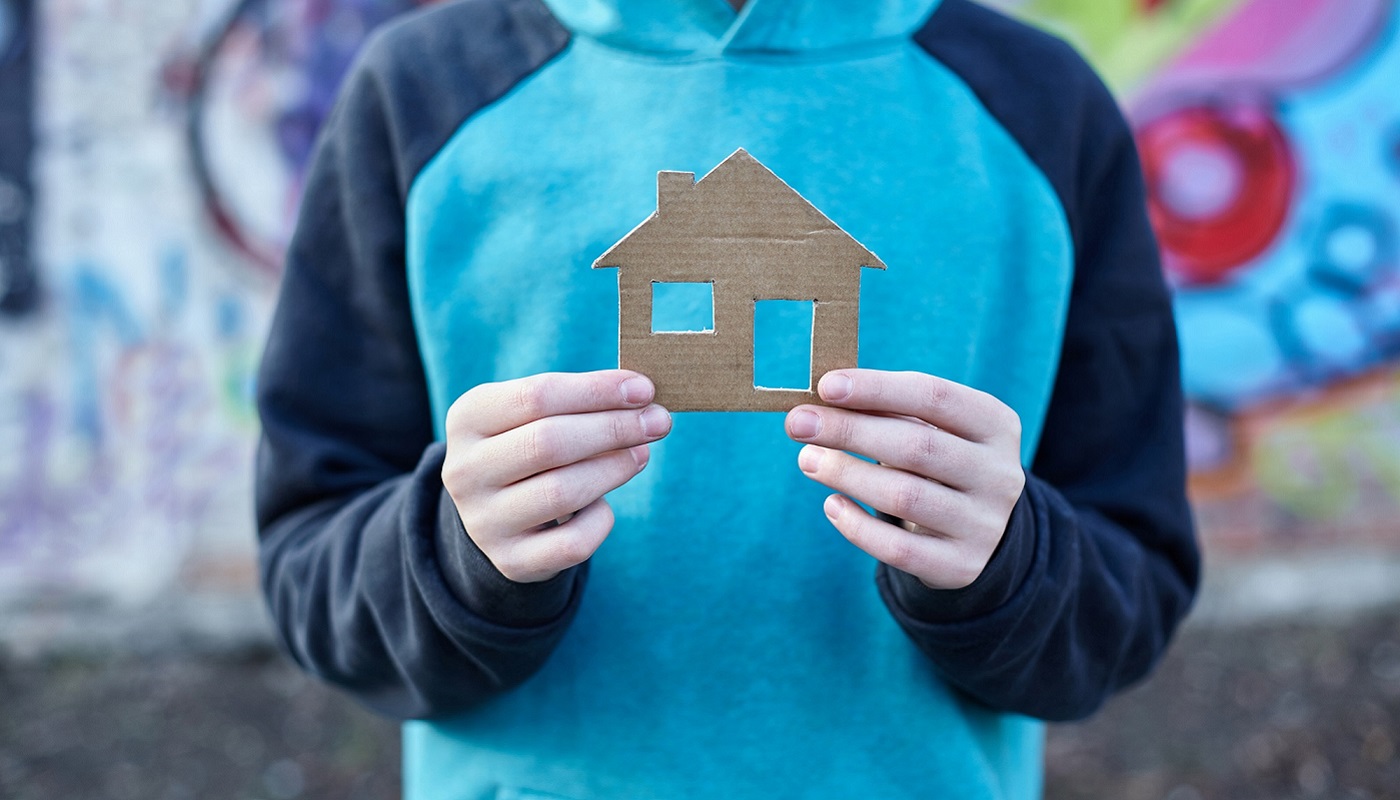 Addressing Homelessness through Innovation, Hope and Advocacy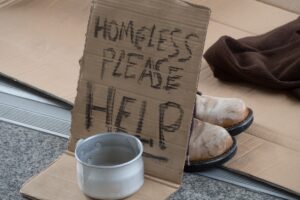 Emmanuel Threatt can see glimpses of the people he most cares about in the faces of individuals experiencing homelessness in Charlotte. He can see how close the people are to himself and his family members—even before they speak a single word to him.
Interacting with people experiencing homelessness has been a part of Threatt's life since he was a kid. His father, a former police officer and pastor with a big heart for people, would open the family's home to provide homeless individuals with hot meals and a place to sleep, sometimes for extended periods.
"My father would be at work having conversations with these people, and they'd find their way to our house later," Threatt said. "Me seeing that so closely, I wanted to be in a place where I could help someone feel safe and cared for."
After attending college at Lee University in Tennessee and working with special needs children as a teacher's assistant for a few years, Threatt followed his father's example and became a police officer in Charlotte. For seven years, Threatt built relationships with community members and reinforced the value of treating people with respect.
"I'd see the same people experiencing homelessness over the years, and saw people using the justice system as a means to get the resources they needed," Threatt said. "I'd do everything I could to make sure the people involved in my cases got the help they needed in order to make it through tough situations."
Bringing Hope and Dignity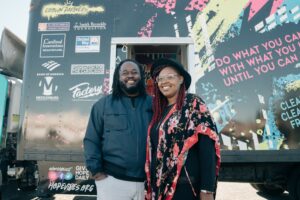 Threatt's passion to do more for homeless neighbors across the Charlotte community led him and his wife, Adrienne, to launch Hope Vibes, a nonprofit on a mission to bring awareness, hope and real solutions to the homeless epidemic in the Charlotte-Mecklenburg region.
"I never saw something like 'Tent City' in Charlotte growing up. It was usually just a few homeless people here and there," Threatt said. "It wasn't until developing Hope Vibes that we saw that [homelessness] is something that touches every part of the city, and it's often hidden."
Hope Vibes is a partner of United Way's Unite Charlotte initiative, founded in 2016 by United Way of Central Carolinas following civil unrest sparked by the killing of Keith Lamont Scott, an unarmed Black man, by Charlotte police. The initiative provides funding and capacity-building programs to local grassroots organizations advancing racial equity and addressing economic mobility.
The work and mission of Hope Vibes aligns with United Way's commitment to supporting programs and initiatives that increase economic mobility and strengthen the overall well-being of our community. Now in its fifth year, Hope Vibes exists to develop creative exit strategies to address homelessness through direct relief, research, innovation, advocacy and systemic disruption.
"For us, it is very personal. We know we can't solve homelessness, but we can make sure the people we talk to know they are valued and cared about," Threatt said. "We have a passion to treat people experiencing homelessness with dignity."
Relief, Innovation and Advocacy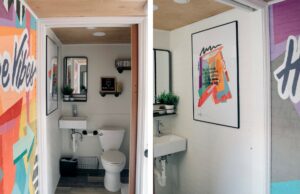 The basis of Hope Vibes' work is providing dignity and relief to homeless neighbors in need through direct services. Just two years after it was founded, the organization already was distributing 10,000 feminine hygiene products, 1,500 hygiene packs, 200 winter items and 80 tents, tarps and blankets to people experiencing homelessness.
Embracing innovation and thinking outside of the box to address homelessness, Hope Vibes launched a mobile shower and laundry center called the Hope Tank. Threatt tells the story of a dream he had one night about a truck with shower and laundry facilities inside. After waking up and immediately sharing the idea with his wife, he stayed up the rest of the night knowing the idea was something that needed to be out in the world—a simple idea that could have a major impact.
With toilets, sinks, showers, laundry facilities and positive artwork, the Hope Tank promotes dignity and hope while providing privacy, safety and comfort to those who step inside.
"The idea was to create something where people would leave feeling rejuvenated, calm and motivated," Threatt said. "Every time a person goes inside, whether they are volunteers or people experiencing homelessness, they say it reminds them of a little piece of home."
Hope Vibes also strives to give a voice to homeless neighbors by giving them a platform to share stories in their own words. By doing so, the organization wants the larger community to see that people in a homeless situation are still neighbors, and should be treated with dignity.
"We want to make sure the misconceptions surrounding homelessness get broken down," Threatt said. "It's not always about mental health issues or lack of a job, for example. It's about the systems that surround the homeless that don't provide enough access to housing."
A Strong Foundation for the Future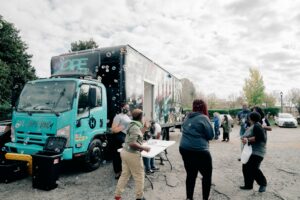 As local nonprofits, companies, government entities and others continue to tackle homelessness, Threatt said he and his wife are eager to grow Hope Vibes' programming, reach and partnerships. In development is the Hello Homelessness initiative that aims to expand the viewpoint of what homelessness looks like, and the couple is exploring the expansion of the Hope Tank into other cities and states. They are also working with community partners to create more alternative housing solutions for people experiencing homelessness.
The couple is more confident in planning for their organization's growth with support they receive through Unite Charlotte, including capacity-building training with Duke University's Center for Continuing Studies. The Duke University program offers a curriculum tailored to nonprofits' needs to help them understand the business of nonprofit management.
"The whole training piece connected with Unite Charlotte is invaluable. It is such great information and afterwards I felt, 'I can do this and do it well,'" Threatt said. "It feels good to have a strong foundation to take Hope Vibes to the next level. I'm empowered and equipped to see Hope Vibes sustained for years to come."
Support Unite Charlotte partners like Hope Vibes by giving today.