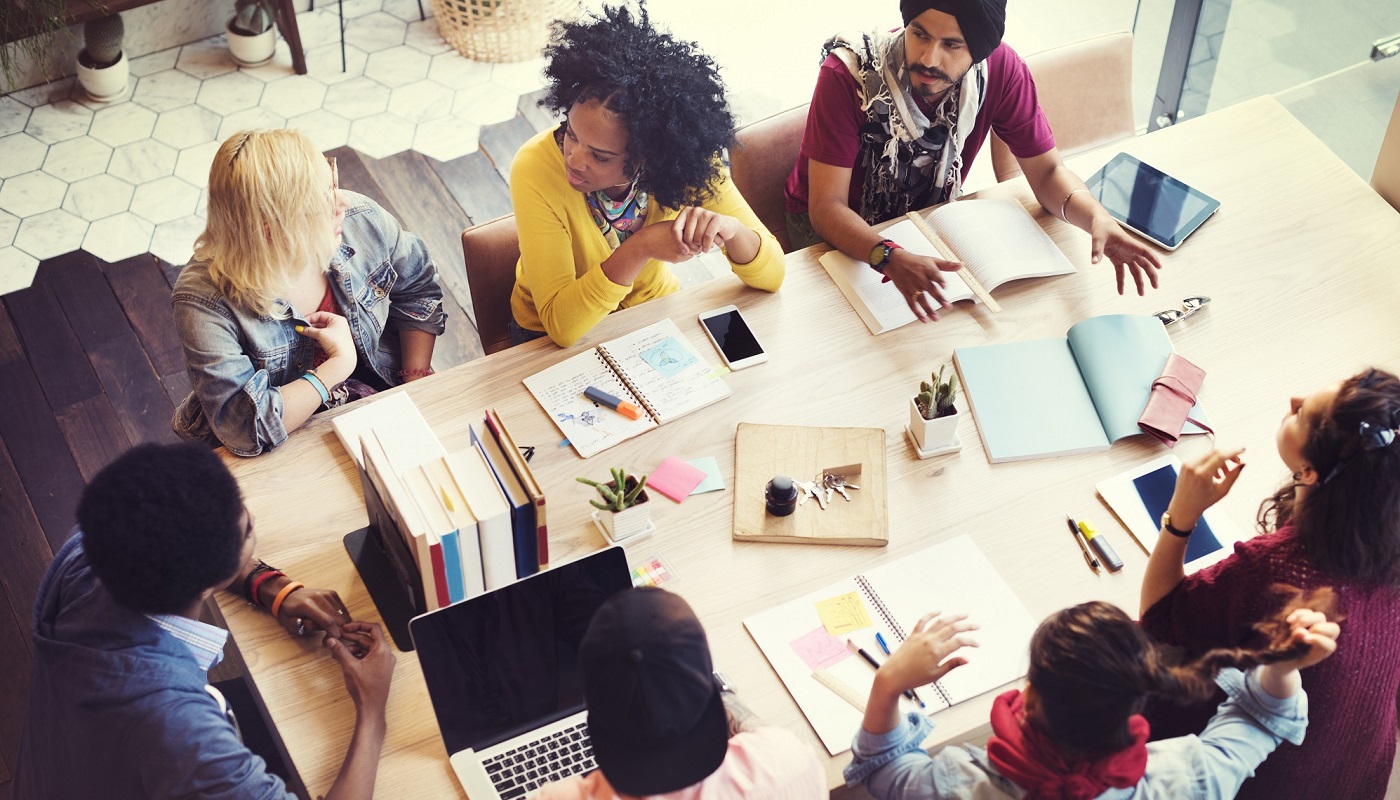 Elevating a Racial Equity Focus with United Way's Newest Learning Community
As part of United Way of Central Carolinas' commitment to elevating diverse perspectives, championing inclusive programs and advancing equitable outcomes, in February 2020 a dozen nonprofit partners across the Charlotte region are joining United Way's new Racial Equity Learning Community.
The Racial Equity Learning Community aims to provide nonprofits with a deeper understanding of racial equity and best practices for applying an equity lens to their economic mobility work. The program builds upon a series of partner learning opportunities that launched in fall 2019 through the United Way Learning Network to maximize the knowledge, capacity and leadership of United Way's grantees.
"Every member of our society who struggles to realize their full potential should have access to the supports they need, but different people might need different things," said Kathryn Firmin-Sellers, chief impact officer at United Way. "The Racial Equity Learning Community will help organizations understand how to step back and analyze why and how to tailor services to the needs of different communities of color."
Presented in partnership with Leading on Opportunity—a Charlotte-based initiative that takes a systems approach to help ensure that every child in Charlotte-Mecklenburg has an equal chance for social and economic success—the Racial Equity Learning Community consists of three full-day training sessions at United Way's uptown Charlotte office. The first session is February 12, with the second and third sessions in April and July.
"Data clearly emphasizes Charlotte-Mecklenburg's profound segregation by race, income and zip code and how significant a barrier it is to opportunity," said Brian Collier, executive vice president at Foundation For the Carolinas and co-author of the Leading on Opportunity Task Force Report. "Segregation stands apart as a cross-cutting factor largely at the foundation of systemic economic barriers in our community. Leading on Opportunity supports this training because it incorporates our framework for systems change and helps social service organizations to rethink the way they interact with their clients and institutionalizes these changes for more successful outcomes."
Sessions will be led by facilitator Tracey Greene-Washington with Indigo Innovation Group and co-facilitators Kimberlee Archie with Knowledge + Skills = Options Consulting, LLC and Jerrod Walker with InspirED Solutions.
Nonprofits participating in the Racial Equity Learning Community are tasked with organizing a "change team" within their respective organizations. Each change team will collaborate with Learning Community facilitators to conduct a deep-level assessment of their nonprofit's racial equity framework and create strategies to more effectively serve their clients.
Among the nonprofits participating in the Racial Equity Learning Community is Goodwill Industries of the Southern Piedmont.
"Goodwill Industries of the Southern Piedmont is pleased to participate in the Racial Equity Learning Community," said Chris Jackson, president and CEO of Goodwill Industries of the Southern Piedmont. "We look forward to partnering with our nonprofit peers in this important body of work and implementing the shared learnings of our ever-changing cultural landscape to make Goodwill an even better employer and service provider for our community."
The Racial Equity Learning Community aligns with United Way's efforts to give organizations across the Charlotte region the tools and resources needed to build capacity, maximize impact of services and affect agency-level change.
Two other learning communities with United Way nonprofit partners also begin in 2020:
Trauma-Informed Organizations Learning Community with facilitator Cherene Allen-Caraco, CEO of Peer Builder.
Two-Generation Learning Community with facilitators Grady Powell, founder and CEO of Openfields, and Joe Waters, co-founder and CEO of Capita.
"These areas also are critical to economic mobility," Firmin-Sellers said. "Emerging brain science highlights the negative impact of trauma and the importance of helping people build the skills needed to heal from it. Likewise, research tells us that two-generational models that work with the parent and child equally and intentionally are most likely to lift families out of poverty."