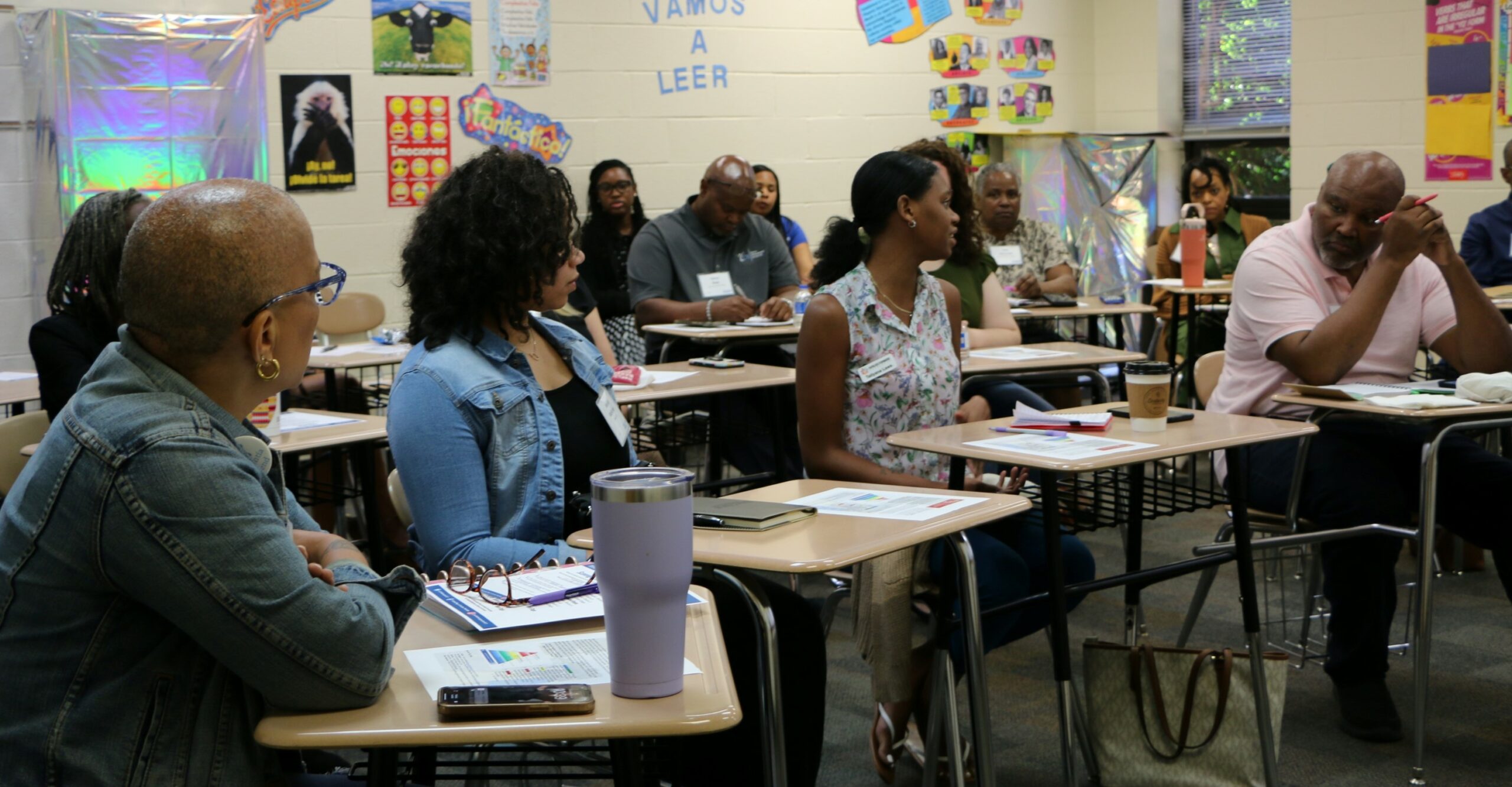 Networking and Learning at the Inaugural Community Partner Summit
United Way of Greater Charlotte recently organized its first Community Partner Summit, hosted at Northside Charlotte, which allowed all funded nonprofit partners across United Way's four-county footprint the opportunity to connect, network and share ideas throughout the day.
President and CEO Laura Yates Clark kicked off the event by welcoming the attendees and speaking on the impact of the organizations represented in the room.
"Thank you for your willingness to be in fellowship with us and do this work together because we all know that it takes all of us to make and see the change that we want to have in Charlotte," said Clark.
Inspiration filled the room as so many nonprofit leaders gathered to share ideas and get to know one another.
Between networking activities there were breakout sessions on community engagement strategies, data collection and management, developing fundraising plans, and community organizing. Tchernavia Montgomery led a session on developing strategic partnerships with a host of partners that are involved with the needed health care work Care Ring provides.
Each agency representative was able to choose which sessions to attend based on their needs for their organization, giving them the most out of their time at the Summit.
"Thank you so much for having the summit on our behalf. It was informative and invaluable! I appreciate United Way for giving space for us to make new connections," Our Daily Bread Executive Director Kim Alexander said when reflecting on the day.
A special thank you to the following for helping bring the event to life:
Tchernavia Montgomery, Care Ring
Shannon Tucker, Charlotte Speech and Hearing Center
Jamall Kinard, Lakeview Neighborhood Alliance
Sydney Idzikowski, UNC Charlotte Urban Institute
Nick Occhipinti, UNC Charlotte
Melissa Le Roy, Duke University
Charlene Mack, Innovate Public Schools
Shamaiye Haynes, QC Family Tree
Sharika Comfort, West Boulevard Neighborhood Coalition
Veronica Washington, Northside Charlotte
Jenna Knox, Northside Charlotte
Enderly Coffee Co.
Bedder Bedder & Moore
"The Community Partner Summit was a unique opportunity to bring together all of our agency partners for a networking and learning opportunity," said Project Manager Shaena Rouse. 
"It was an exciting day – you could feel the energy in the room throughout the networking and learning sessions."
Learn more about the work United Way is doing with its community partners.