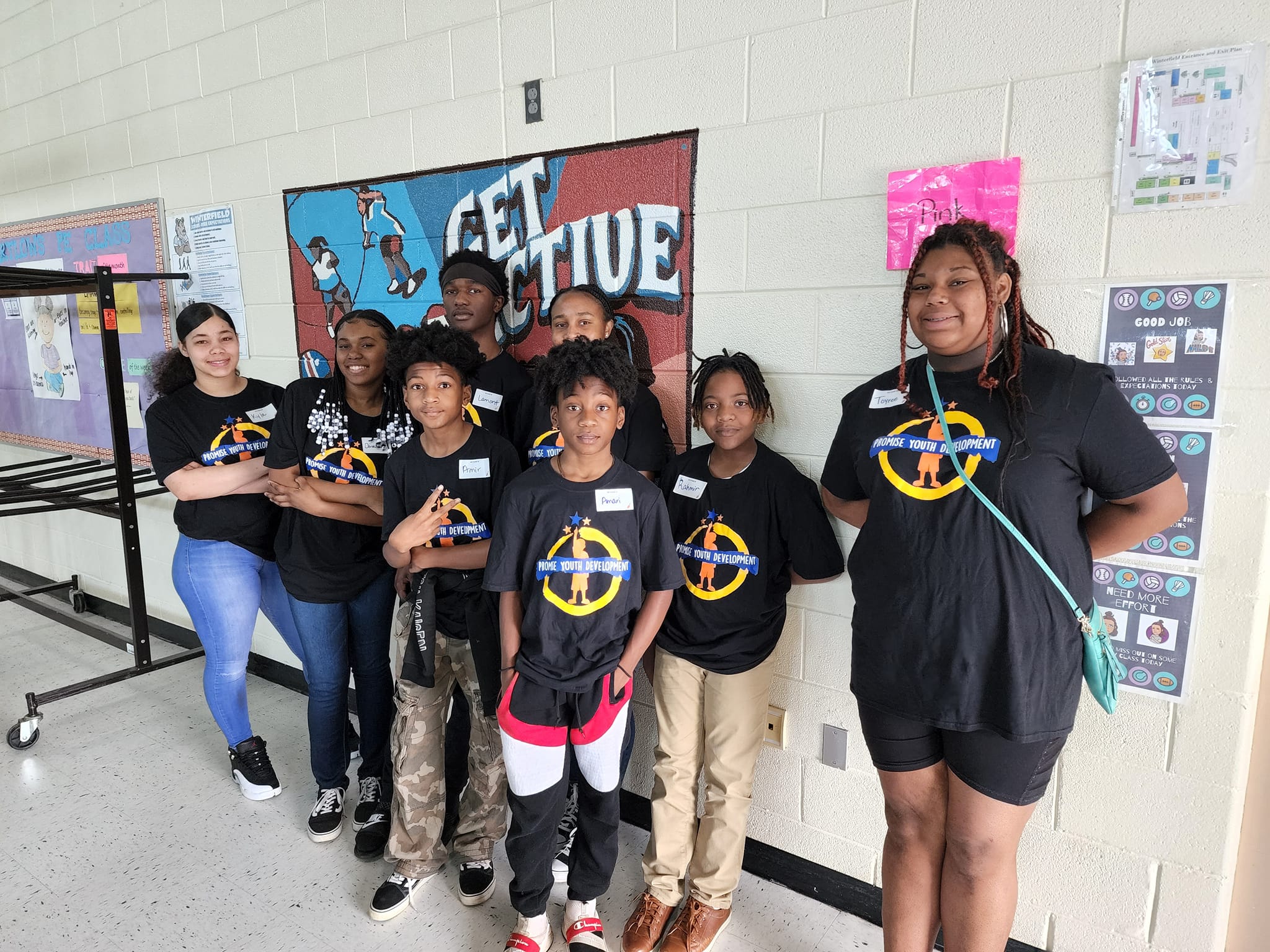 Supporting Positive Relationships with Youth in East Charlotte Through Mentorship & Education
It's hard to grasp just how important community is until you need it most. That's why Promise Youth Development brings youth in East Charlotte together from an early age to bond with their peers and their community through effective programming and events. 
"One of the things that we have learned from the kids is that they need consistency," said Founder and Executive Director Tesha Boyd, "They need year-round programming, they don't need a break and they don't want a break."
Promise Youth Development is a First Year grantee in United Way of Central Carolinas' Unite Charlotte initiative, founded in 2016. The initiative provides funding and capacity-building programs to local grassroots organizations advancing racial equity and addressing economic mobility.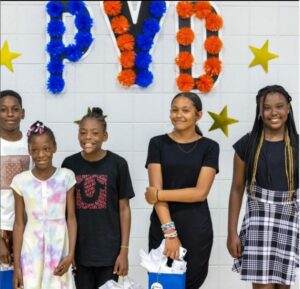 Promise Youth Development, also founded in 2016, was originally designed for teenage girls. When Boyd moved back to East Charlotte, she saw a greater need to bring programming to all youth in the community – boys and girls alike.
Tesha Boyd has been a nurse for more than 20 years and has worked in a variety of roles ranging from the emergency department to pediatrics to leadership throughout her career.
While working in pediatrics and adolescent health, Boyd frequently saw teens coming in with various health issues. After she began talking to teens one-on-one, she realized that most did not know a lot about their health and how to maintain a healthy lifestyle. This prompted her to want to teach them, so they were able to make better decisions in the future.
"The youth appeared to be lost. They were asking for something without saying it through their behavior and their choices," Boyd said.
East Charlotte was Boyd's home growing up, where she watched her mother work hard as a single parent and experienced firsthand how important it is to have a safe place to go and how important a good mentor is in your life. Her upbringing as well as her experience working in adolescent health influenced her to start the nonprofit work she is doing now.
Promise Youth Development is year-round and offers three programs to youth ages eight to 18. They even provide meals at each meeting due to the food insecurity in the area.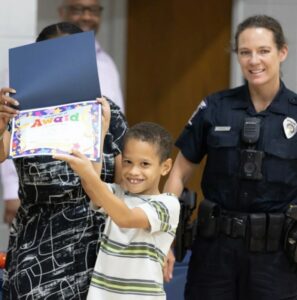 The first program is Promise Kids – Promise Youth Development partners with Read Charlotte to help enhance children's reading skills so they will be reading at grade level by the end of third grade. 
"That wasn't a part of our wheelhouse at first, but after building relationships with the kids and their families, we were able to identify that they were off-course with their curriculum due to reading challenges," Boyd said.
Promise Kids serves youth in the third and fourth grade.
For fourth grade and above, Promise Youth Development offers the Integrative Health and Wellness program, which focuses on the eight dimensions of wellness – mental, social, emotional, intellectual, physical, environmental, spiritual (meditation) and financial.
The program focuses on bullying and suicide prevention along with other hot topics for pre-teens and teenagers. 
In addition, each year in the spring, Promise Youth Development hosts testing prep for students with test anxiety as they approach the EOGs. Boyd noted how much the students love the Integrative Health and Wellness program and how much she has seen them grow through it. The nurse in Boyd also maintains a focus on health education, specifically on health issues, chronic diseases and more.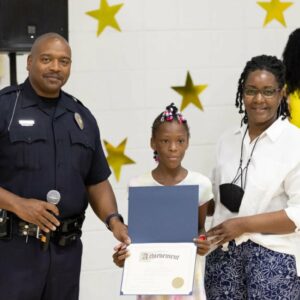 The third and final program is the Anti-Violence program, which is a partnership with the Charlotte-Mecklenburg Police Department. This mentorship program caters to teen boys and girls that come from single-parent families where the father is absent.
The group is led by men and the teens love it; they are able to talk about every aspect of their lives, including violence in schools, and how they can practice preventive and protective measures. The mentors and teens role play various situations the teens might encounter, enabling them to think versus react in real-life scenarios.
Boyd heavily encourages good decision-making and problem solving for these kids in their most formative years, leading them to future success. Boyd's own decisions are made by listening to the kids and identifying what issues they are facing, so that she can provide exactly what they need.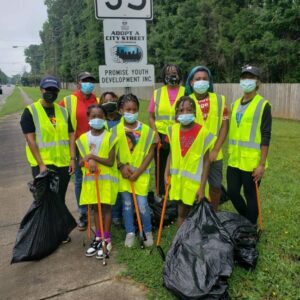 On top of mentorship and programming, Promise Youth Development has an adopted street in East Charlotte that they clean up as a group. Keeping the kids excited and involved through service, programs and more has allowed Boyd to have a 100% graduation rate among the kids Promise Youth Development has served.
Boyd and her husband began Promise Youth Development, leading with their hearts and their own dollars, but were encouraged by a friend to apply for the Unite Charlotte initiative in 2021.
"Unite Charlotte really helped solidify who we are," Boyd said.
Boyd highlighted the Duke Nonprofit Management Certificate Program, part of the capacity-building training provided to leaders among Unite Charlotte organizations. She gained so much knowledge she wished she had prior to starting Promise Youth Development.
"It was wonderful to be funded, it was wonderful to learn and it was also wonderful to meet other people in the community doing this work. Working full-time makes it hard to network, but through Unite Charlotte we were able to do all of those things," Boyd said.
She currently serves a little under 50 kids from all over the Charlotte region, and they typically grow up before her eyes as they stick with the programs year after year. She loves when past students drop in and she can put them on the spot to speak on their experiences.
"It makes me so proud," Boyd said.
In the future, Boyd plans to hire a full-time staff so that the kids have a safe place to go 7 days a week. She has a long-term goal of expanding throughout Charlotte.