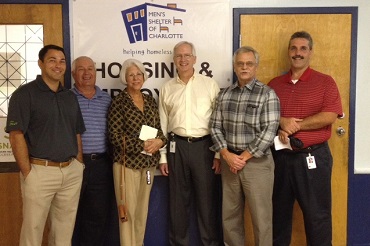 National Gypsum is Firmly On Board with United Way
Among all of United Way of Central Carolinas' supporters, National Gypsum has one of the highest percentages of employees who donate to United Way.
"We're a local company that believes in Charlotte, with people who genuinely want to make this a better community, so everyone gets on board,"

said George Beckwith, National Gypsum's CFO, who co-chairs United Way's Alexis de Tocqueville cabinet.

"And we really emphasize making our campaign fun, with events the staff can all do together and enjoy. They love it."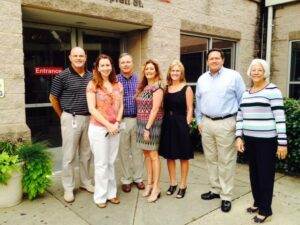 Beckwith noted that many of the United Way campaign events evolve "little indulgences" for the staff as raffle prizes, "things that people normally wouldn't do for themselves." There are educational components too, such as team bus tours of United Way's partner agencies to see the real-world impact of their donations.
The National Gypsum team also firmly believes in United Way's mission, with among the highest percentage of employees giving to the overall United Way campaign rather than designating to individual charities.
"Our employees realize that United Way is trying to positively shape the community, so while we're very passionate about education for example, we know that Charlotte has many other needs too,"

Beckwith continued.

"We trust that giving to United Way is the best way to uplift the whole community."