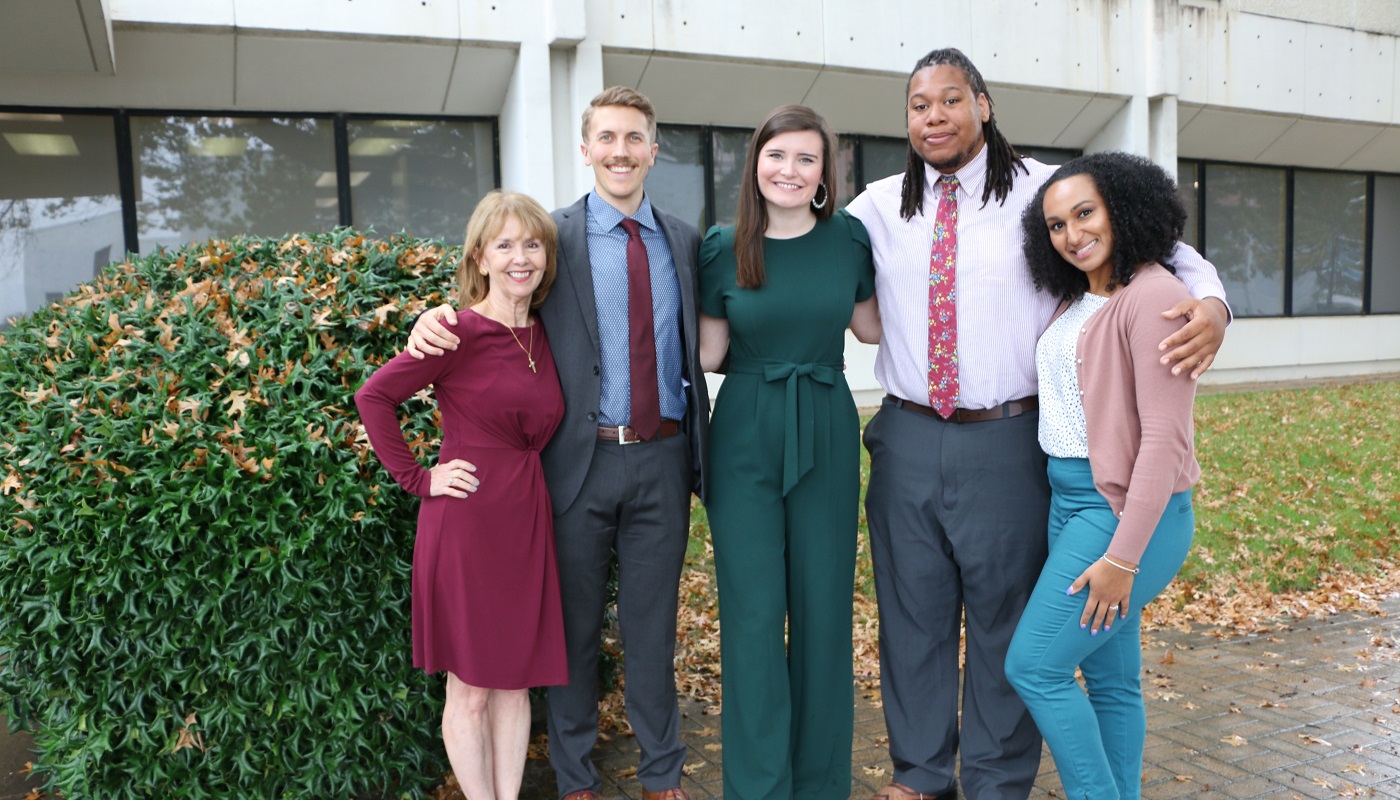 Reflections of a United Way Loaned Executive: Tyshanna Wallace
Loaned executives come to United Way "on loan" from companies and organizations to assist in coordinating fundraising strategies, volunteer support and donor cultivation throughout the Charlotte region. Although seasonal employees, loaned executives are an important part of United Way's work and play a vital role in successful employee campaigns.
Here, Publix Super Markets employee Tyshanna Wallace reflects on her time as a United Way loaned executive during the fall 2019 campaign season.
United Way has made a bigger impact on me than I would have thought. As an associate on loan from a retail environment, I came into United Way of Central Carolinas wanting to gain confidence in public speaking, improve my leadership skills and improve my work skills to excel in my career with Publix Super Markets.
One of my greatest moments at United Way was when I spoke to one of United Way's nonprofit organizations at its campaign kickoff. Walking into a room of people and knowing there is a huge possibility they will be asking you abrupt and raw questions can be a very horrifying experience if not handled correctly.
With that being said, the kickoff was one of my best public speaking events I had during my time here. I came very prepared and ready to handle anything that was thrown my way.
I have had a couple of moving moments with my time here at United Way. When I was speaking at one of the local Publix stores, an associate came up to me asking for help. I lead her in the right direction to receive the help that she needed.
A couple of weeks later, I came into the store again to help wrap up their campaign and saw her again. She came up to me with a huge smile and told me United Way is helping her and she feels like she can finally breathe again. That warmed my heart to know I was able to help someone from my Publix family.
With my time here, I have gained so much knowledge about United Way. To be able to have been a part of this nonprofit, get the ability to see behind the scenes and get up front and personal with the staff was such an eye-opening experience.
Overall, my time here at United Way has been one of the best experiences I have ever had. Being with United Way and being a part of learning and fixing our Charlotte community has made an enormous impact on me. I am taking this knowledge back with me to my Publix community to be a voice on behalf of United Way and the community it serves.
Learn more about ways to join the United Way team.