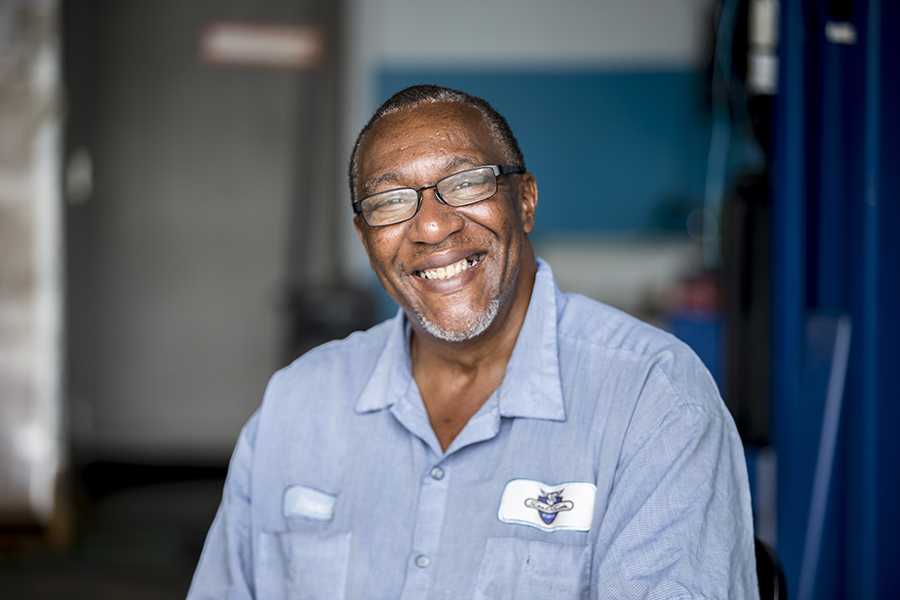 Creating New Opportunities
Dave Moore knows firsthand that young men getting out of jail most often won't be able to secure a job quickly.
"If you don't give these kids opportunities, they're going to go try to find their own opportunities," he said. "They've got probation fees, restitution fees, child support and more. They need money fast and no one will give them a chance."
Dave understands their situation because he's an ex-felon himself; the idea for Southside Rides came to him while serving a sentence for dealing drugs. Humbled by the experience, he resolved to make a difference by using his automotive expertise to put young men back to work.
He begins by taking them through an 8-week class inside the Mecklenburg County jail – students must earn the right to a job in Dave's body shop once their sentence is complete. Those jobs are subsidized by stipends from Unite Charlotte, a new fund led by United Way of Central Carolinas to support programs focused on community healing and creating opportunity.
The young men look up to Dave and see someone who's overcome his mistakes. He doesn't just teach them about cars – he instills a sense of purpose and self-respect, providing life skills to go along with job skills. After they've proven themselves, he helps them land a permanent job elsewhere in the auto industry.
"That's how we create a safer community, by providing job opportunities for the at-risk population," Dave said. "These young men want to contribute to society, to provide for their families. All they need is a shot. I'm grateful to United Way for giving them a chance at changing their circumstances."
Believe in the work we are doing? Give today.