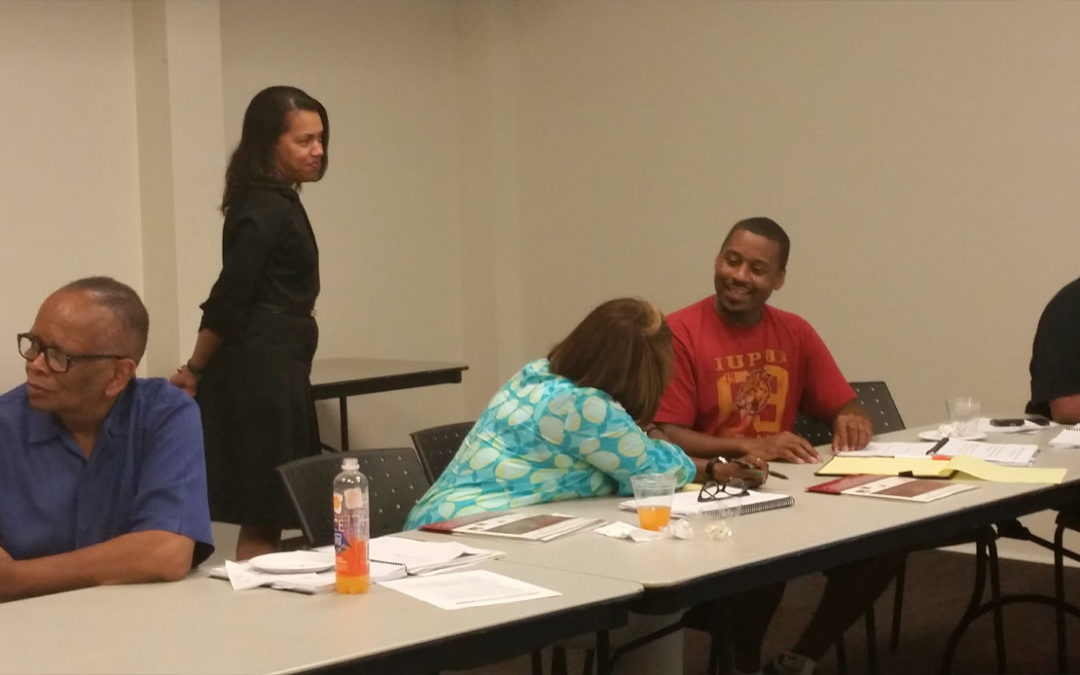 Stopping the Flow of Individuals to Prison Since 1999
By Taylor Mabrey, Content Manager
Exodus Foundation aims to successfully keep individuals impacted by jails and prison systems in society through mentorship and mental health support.
Exodus Foundation is a Second Year grantee in the Unite Charlotte initiative, founded in 2016. The initiative provides funding and capacity-building programs to local grassroots organizations advancing racial equity and addressing economic mobility.
Rev. Dr. Madeline McClenney had the idea for Exodus Foundation a few years after she was serving in a shelter in Washington D.C. during her undergraduate years at Howard University. At the shelter, she noticed that half of the men and women arriving had come straight from prison, and she had the vision for the organization.
Exodus Foundation was founded years later in 1999 when McClenney was working in a women's correctional facility in Raleigh.
The main service Exodus Foundation provides is the Red Sea Crossings Mentoring and Scholarship Program, which is a self-help program that provides individuals with a culturally competent mentor who is available to them 24/7.
"About 85% of our work is mentoring people. We know that the same people are cycling in and out of prison, because there isn't appropriate community support. So through the mentoring program, we aim to stop that cycle, reduce recidivism, and prevent entry in the first place," said McClenney.
Exodus Foundation, on a local level, is focused on assisting African-American men and women who have been unfairly targeted and taken in by the criminal justice system. It is important that mentors in the program are trained to have awareness of the historical, religious, ethnic, social and psychological reality of different groups of people in order to prevent issues with implicit bias in the mentoring relationship.
McClenney is a Baptist minister, but part of Exodus Foundation's national-level work is to provide consultation and training for all denominational leaders, pastors and congregations by offering their specialized programming. The organization also strategically participates in the restorative and transformative justice movement, which seeks to replace the current criminal justice system.
McClenney was trained by D.A. Andrews, a renowned criminologist, to develop the model for her mentorship program. Andrews' risk model is still used all over the country to assess and treat offenders and it is based on three principles: risk, need and responsivity.
"When I was trained by D.A., we discussed that we know when people come home, they need structure, a new circle of friends and jobs. That's what keeps people out of prison. And we, Exodus Foundation, are the new circle of friends. Through those relationships, we provide structure and assistance with the job search," said McClenney.
United Way of Greater Charlotte's Unite Charlotte funding has helped improve Exodus Foundation's behavioral health software for intake, allowing the organization to capture more data to provide measurements, evaluate their work and stay engaged with clients after they have gone through the program.
United Way funding also helped Exodus Foundation participate in the National Prison Summit in fall 2022. McClenney was able to combine her Restoration, Redemption and Reentry Conference with United Methodist Church's National Prison Conference to serve over 300 individuals in Charlotte through reentry training and intensive mentoring. 
McClenney's latest goal for Exodus Foundation is to upgrade their infrastructure. There are many great volunteers serving Exodus Foundation, but they plan to use Unite Charlotte funding to bring on 1,000 new mentors, which requires automating more of their systems, automating their training process and sharing their mission with more people in the community to recruit mentors. 
"United Way's funding has enabled us to hire more consultants and more technical experts to, you know, move the ball forward and promote ourselves in front of the right people," said McClenney, "and it has put us in touch with other nonprofit leaders."
McClenney's other goals include starting a reentry housing assistance program through a residential version of the current mentorship program, increasing their church partnerships from 22 active supporters to 300 in their regular reentry work and gaining support for their campaign to help families take advantage of clemency both locally and all over North Carolina.